Georgia attorneys are supposed to complete their annual 12-credit CLE requirement, which includes one hour of Ethics and one hour of Professionalism, by December 31 each year. If you haven't finished your 2017 requirement in time, you have until March 31, 2018 to complete any remaining credits before you incur a $100 late fee.
While it's typically pretty straightforward to determine which topics fall under Ethics - those that deal with professional responsibility or malpractice - the Professionalism credit can be a bit harder to find. If you're looking for more information on the Georgia Professionalism requirement before the grace period ends, here's a refresher on everything you need to know.
What is the Professionalism requirement?
Unlike many other states, Georgia requires both an Ethics and a Professionalism credit to be completed as part of the annual CLE requirement. While the Ethics credit can be satisfied by taking an Ethics program offered by an Accredited Sponsor, Professionalism courses need specific, separate approval from the Chief Justice's Commission on Professionalism in order to qualify for Professionalism credit. Professionalism, you fancy!
So what's the difference between them, anyway?
"Ethics" is seen as what's legally required of lawyers, while "Professionalism" goes a step above. It's the higher standards by which lawyers are expected to behave, and ecompasses moral principles such as fairness, integrity, and honesty. An attorney can follow the Rules of Professional Conduct and behave completely within the laws, but still be dishonest or unprincipled.
What types of subjects are we talking about?
The State Bar of Georgia offers specific guidance on the subject areas that would fall under the area of Professionalism. Some of these topics include, but are not limited to, Access to Justice, Administration of Justice, Advocacy, Billable Hours, Civility, Client Communication Skills, Client Concerns and Expectations, Client Relations Skills, and Diversity and Inclusion Issues.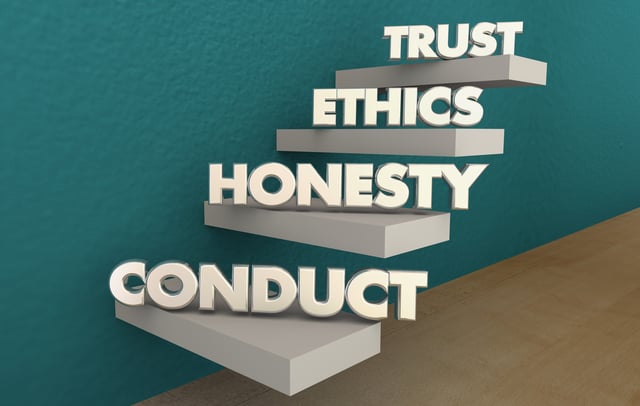 What are some good Professionalism courses?
If you're looking for suggestions of actual courses to take to fulfill the Professionalism requirement, here are some highly-rated Lawline courses that have already been granted such approval.
The Price of Equal Justice: The Right to Counsel in Evictions and other Civil Legal Matters

- Attorney

Andrew Scherer

discusses the legal and policy arguments surrounding the right to counsel in civil legal matters, and addresses the status of the civil right to counsel and efforts to secure the right around the country. Although there is an emphasis on low-income tenants who face eviction in New York City, the program has proven to be informative and inspiring for attorneys across all jurisdictions.

Where to Draw the Line

- In this program,

Robert Agre

addresses the difference between an attorney's need to zealously represent their clients and "over-the-line" litigation. He explains what to do when one's adversary has crossed that line, and provides effective strategies to combat overly aggressive litigators.

Steps to Eliminate Bias in the Legal Profession

- This course, led by attorney

Andrea Kramer

, teaches attorneys to understand gender stereotypes and biases so that they can effectively combat gender discrimination and improve gender diversity in the legal profession. It helps both men and women recognize instances of bias that can be subtle or unconscious, and provides techniques to avoid and combat such behaviors.
If you're approaching the end of the grace period and aren't sure if you've completed the Professionalism credit type yet, or you're wondering if you need other credits to meet compliance, don't forget to check your
Credit Tracker
. For more information regarding Professionalism, or the Georgia CLE requirement as a whole, check out our
CLE Requirements Page
!