116 Americans tragically fall victim to the opioid epidemic each day. Last year, President Trump declared the nation's opioid crisis a national emergency. Earlier this month, the Surgeon General issued its first advisory since 2005, calling on members of the public to carry naloxone, an antidote to opioid overdoses. The rarity of such an announcement speaks to the true urgency of the epidemic.
While the nation finds itself in crisis, many of us might find ourselves in the dark about the issue. Not to fear - below you can find the answers to many of your most pressing questions:
First and foremost, what is this epidemic everyone's talking about?
The current opioid epidemic is the deadliest drug overdose crisis in US history. According to the Centers for Disease Control and Prevention (CDC), opioids killed more than 42,000 people in 2016 - a record high. 40% of those deaths were from prescription opioids. A recent CDC report documenting the rise of opioid overdoses treated in hospital emergency rooms indicates that opioid-related deaths are only increasing with time.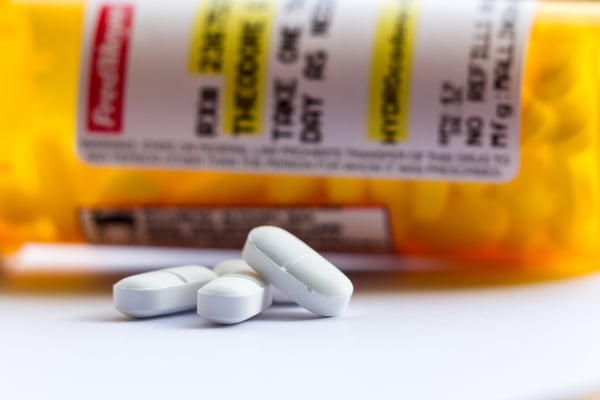 What are opioids?
Opioids are a type of drug commonly used to reduce pain. Well-known prescription opioids include oxycodone (OxyContin), hydrocodone (Vicodin), morphine, and methadone. Fentanyl is a powerful opioid that is typically used to treat severe pain, such as advanced cancer pain. Heroin is also an opioid.
What does it mean to declare the epidemic a national emergency?
President Trump's national emergency declaration means that the executive branch can direct funds towards drug treatment, such as expanding treatment facilities and supplying law enforcement with naloxone. It also allows the Administration to waive restrictions on where Medicaid recipients can receive treatment.
So why doesn't everyone just walk around with naloxone?
For one, naloxone is very costly. It also requires a prescription. Many states have lessened restrictions to naloxone by making it available to emergency responders, community groups, and loved ones of those who are addicted. Some advocates are pushing to eliminate the prescription aspect altogether and make it available over-the-counter. But even if naloxone were to become more readily available, most people still wouldn't be able to afford it. The price can run into the thousands of dollars, making it cost-prohibitive for businesses and law enforcement, let alone individuals.
Will naloxone solve the issue?
No, but it's a good start. Experts agree that the provision of naloxone is just one part of the solution. In addition to providing more comprehensive treatment programs and avoiding the overprescription of painkillers, advocates argue that the root causes of drug addiction should also be addressed by implementing policies that would adequately address mental health issues and systemic poverty.
What steps has the government taken to stop the epidemic?
In 2016, Congress passed the 21st Century Cures Act, which allocated $1 billion in grants to states for drug treatment and prevention programs. Congress is currently considering more legislation that would help alleviate the crisis. The Department of Health and Human Services has also developed a 5-point comprehensive strategy aimed at combating the crisis. Additionally, Congress approved a budget agreement in February 2018 that included $6 billion for prevention and law enforcement efforts against the drug. That same month, Attorney General suggestions announced a new opioid task force that would target opioid manufacturers and distributors (click here for more on plaintiff-side lawsuits against opioid manufacturers).
Hopefully, these initiatives will soon lead to a dip in opioid overdoses and eventually halt the epidemic altogether. Until then, here are some tips on what to do if you suspect someone you know is suffering from an opioid addiction.