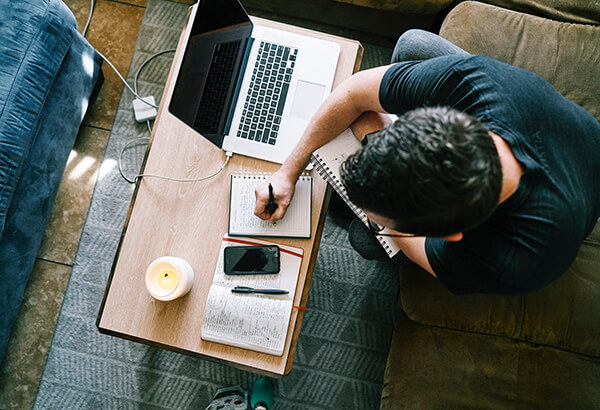 Lawline is excited to announce a new and upcoming feature: learning paths!
Our new and exciting learning paths will simplify learning for our customers. Our goal is to help Lawline users more easily navigate our 1,800+ course catalog. Attorneys will be able to immediately find useful and tailored content carefully designed to help them meet their everyday needs. Our learning paths will be useful for junior associates who need to learn core fundamentals or senior partners who need to brush up on their skills and stay up-to-date on the latest legal developments. Examples of upcoming learning paths include "Preparing for Your First Trial: Pre-Trial Nuts and Bolts," "An Introduction to Trial Practice: Skills for Trying Your First Case from A to Z," "Implementing Privacy By Design," "The Power of Public Relations: Strategies for Business Success," and many, many more.
Learning Paths will be focused on five key content areas: 1) Substantive Legal Practice Areas, 2) Skills & Technology, 3) Attorney Well-Being, 4) Diversity, Equity, & Inclusion, and 5) Business & Professional Development.
Here are answers to your most Frequently Asked Questions:
What is a learning path?
A learning path is a carefully curated playlist of courses that are compiled together to achieve a specific learning outcome. When consumed in sequence, the courses as a whole will teach the user specific skillsets associated with the topic of the learning path.
Who will have access to learning paths?
All Unlimited Lawline Subscribers will be able to access and complete our learning paths to develop their skills and enhance their professional knowledge.
In addition, our enterprise accounts will have access to all Lawline learning paths. They will also have the option to create unlimited customized Learning Paths for all of their users.
Can Learning Path courses be watched independently?
Users can watch an entire learning path as a unit, or can choose to watch just one or two courses within a learning path. Users will also be able to find all learning path courses as individual courses within our course catalog. Don't worry - attorneys will receive CLE credit for each individual course taken.
How do you determine what learning paths to create?
By listening to you! Our learning paths are created based on feedback from our customers. Moreover, all learning paths are curated by Lawline's in-house team of attorneys, who have direct experience practicing law and are experts at creating effective educational programming. Lawline learning paths are specifically designed to help you achieve your learning goals.
Stay tuned for more details coming soon!!