Listen to This: Top 4 Legal Podcasts for Attorneys This Month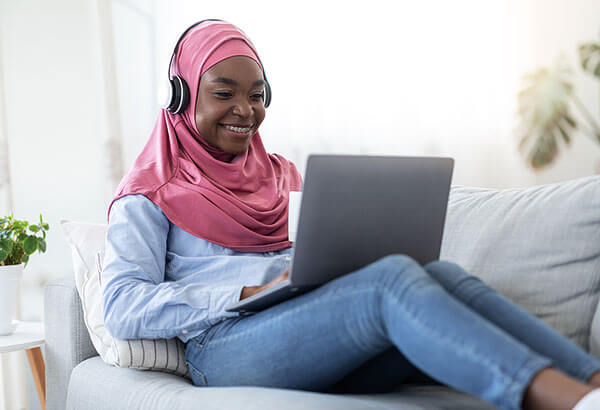 There are a lot of legal podcasts out there, and wading through them is a recipe for decision fatigue. If you've ever listened to the first few minutes of a podcast and then switched over and over again to the one best suited for you - wasting a half hour that could have been spent on your workout - this list is for you. Every month, Lawline recommends four podcast episodes lawyers should listen to on a variety of topics, from substantive legal issues to managing a law practice. Check out our very first roundup below:
1. Criminal Injustice Podcast: Would More Diversity Improve Policing?
It seems like a straightforward proposition - if Black and brown people are disproportionately impacted by police brutality and mass incarceration due to racism, then hiring more Black and brown police officers should improve policing. But the data doesn't back it up. Dr. Rashawn Ray joins Professor David Harris to talk about his research and suggest more science-based solutions, like requiring police officers to live in the cities they serve, using insurance coverage programs to impose a financial burden on departments who don't fire officers with misconduct histories (like Derek Chauvin), and virtual reality based bias trainings for law enforcement.
2. Lawyers Gone Ethical: The Intersection of Ethics and the Business of Law
This gem of an episode is only 10 minutes long, but includes several actionable pieces of advice from host and ethics attorney Megan Zavieh. First: attorneys who are rigorously ethical get more referrals - so if you are worried that you are bothering your client to sign one tiny disclosure, just do it. Second: opposing counsel will use any ethical sanctions against you, no matter how minor. Third: find lawyers that follow ethics - and follow them on social media.
3. Profit With Law Podcast: Solving the Time and Money Challenge
The host of the Profit with Law podcast is not a lawyer, but his business is helping lawyers grow their business. The theme of this episode is investing in yourself - focusing on your business goals, avoiding overwork by saying no to your clients (when it's appropriate!), and using payment plans to stop discounting your services. One critical takeaway - don't check your email all the time. It will always be there, and it may be distracting you from executing your long term plans.
4. SCOTUSTalk: Looking Back and Looking Ahead During a Transitional Term
The guest on this episode of SCOTUSTalk is Tom Goldstein, appellate lawyer and publisher of SCOTUSblog, and he brings all the insights you would imagine to this conversation. In this episode, he discusses the pros and cons of telephonic hearings at the Supreme Court, where First Amendment religious jurisprudence is heading under a conservative majority, when Justice Breyer is retiring, and why he urged the Court to issue a written opinion in denying Texas' challenge to the presidential election.
Related Content: