No Fib: Automatic External Defibrillators Often Save Lives, Even While Giving Health & Fitness Industry Lawyers a Real Workout
By Michael Singer
Edited by Shaun Salmon
When former vice chairman of J.P. Morgan Chase & Co. James B. Lee, Jr. died recently after complaining of shortness of breath, it was revealed that he had been exercising at home at the time of his death. News reports speculated as to whether he suffered from a heart condition. Despite the accepted benefits of regular exercise (Lee was a regular exerciser), many gym goers are out of shape and carry with them health conditions they may or may not disclose (if they are even aware of them) when they walk in the door. For these people, strenuous exercise can increase three-fold the risk of a coronary event. Fortunately, for those stricken while at the gym, medical technology has advanced to such an extent that many gyms are prepared well in advance.
The advent of the Automatic External Defibrillator (AED) has begun to spell the difference between life and death for gym-goers who suffer sudden cardiac arrest (SCA). However, AED availability has also raised a number of legal issues, which were the subject of an eye-opening Lawline Industry presentation on the Medical Legal Issues in Health and Fitness Clubs, co-chaired by a pair of Kaufman, Borgeest & Ryan LLP partners: Jeffrey C. Gerson, who has lectured and written extensively on health and fitness issues, and Cristina LaMarca, who is also a registered nurse with prior experience in critical care and cardiothoracic surgery. In what is essentially a three-for-one session, LaMarca offers a concise medical and technology tutorial, while Gerson zeroes in on the big legal issue the AED has brought to the gym industry.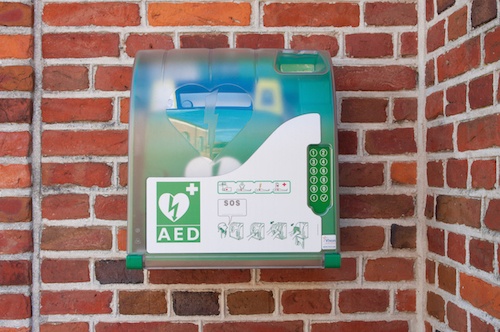 The Medicine: SCA occurs when there is "an unexpected interruption of [the] electrical system causing the heart to stop pumping blood efficiently." The causes range from disease to "severe physical stress."
The Technology: Cardiac arrest kills 400,000 people annually in the U.S. alone: "Most … people who experience SCA have ventricular fibrillation (VF), [and] CPR cannot correct VF. An electrical shock, known as defibrillation, is what's required to successfully restore a normal heartbeat in someone with the condition." Enter the AED, the non-portable, doctor-operated version of which everyone is familiar with due to constant use in TV/film medical emergencies ("Paddles…Clear!"). The portable AED analyzes the cardiac rhythm and then advises whether the heart should be shocked to enable it to reestablish its electrical rhythm.
The Law: Many jurisdictions require that gyms have at least one AED on the premises and that an employee trained in using an AED be present at all times in the event a customer suffers SCA. These laws, in conjunction with state and federal good Samaritan laws, have raised legal issues surrounding AED training, use and maintenance, even in jurisdictions that don't have the laws. To give an idea of what can be at stake, imagine the following situation, as laid out by Gerson:
A gym has a functioning AED and a person on staff who is properly trained in its use and who is on staff when a gym client is stricken. At the time, there happens to be a doctor and medical student working out in the gym. The staff member defers to the expertise of these two, who determine that the stricken client has a pulse and is breathing and that the AED need not be used. 911 is called in a timely manner, but the patient dies en route to the hospital. The estate sues the gym, contending that using the AED was mandatory. But the controlling state statute requires only that an AED and someone trained to use it be on site, which leads to seemingly anachronous results.
What's the point of requiring the equipment but not that it be used? What's a court to do? Well, it can recognize a limited common-law duty to require use of the AED, carrying common law negligence standards with it. And this is precisely what occurred in the State of New York in Miglino v. Bally Total Fitness of Greater New York, Inc., 20 N.Y.3d 342, 985 N.E.2d 128 (2013).
Once one court has recognized the common law duty to use the AED, one can imagine state legislatures rushing to amend their laws, either to confirm or negate the duty. In addition, courts in states without AED laws would surely begin to recognize that presence of an AED and trained staff as the standard of care in negligence cases and adopt the common law duty even in the absence of a state statute. This is precisely the process playing out now.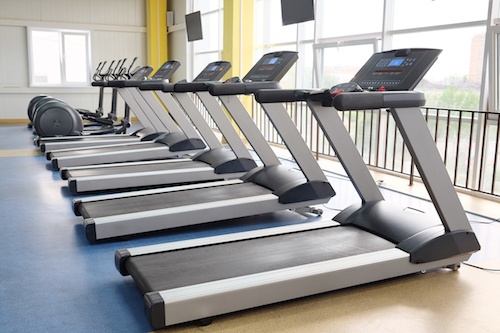 Of course, the AED is relevant only to cardiac events. Gyms present all kinds of liability traps, and Gerson pays heed to the entire panoply of dangers (including the issue of trainers who are not employees, bacterial infections, overuse injuries, etc.), as well as to the impact of waivers of liability without going into great detail, leaving that for other Lawline Industry panels. See Enforcing Releases/Waivers of Liability for Health & Fitness Clubs: A State by State Compendium and Growing Tort Liability for Health Club Facilities. But he has a list of to-dos for every lawyer representing gyms or health club facilities:
The Action: What's a gym to do to protect itself from liability, given the inevitability of injury or, as is the case with SCA, worse? Gerson offers what amounts to a 12-point action plan for total gym safety, the highlights of which include the following relating to SCA and the AED:
Maintain physician-reviewed, written emergency policies and procedures and practice them at least every three months;

Designate staff members trained in CPR to function as first responders in your fitness facility during all hours of operation;

Train staff to recognize signs and symptoms of SCA;

Do periodic training for staff in how to use an AED; and

Designate a staff member who is responsible for maintaining AED units (this can be a liaison with an outside maintenance company) and maintenance logs
And Gerson's message for gyms located in states that don't currently have AED laws? Now is a good time to buy an AED, anyway.
Share
Author Bio
Written by Sigalle Barness
Sigalle Barness is the Vice President of Content and a member of Lawline.com's Executive Team. Sigalle provides business strategy and leadership to the company and directly manages Lawline's accreditation, programming and production operations. Sigalle also analyzes market trends and applies insights to develop and execute written and video content including online educational programming, email marketing, social media campaigns, press releases, blog articles and large scale live events. Sigalle graduated summa cum laude from Rutgers University and holds a B.A. in English. She received her J.D. in 2010 from Benjamin N. Cardozo School of Law in New York, NY. Sigalle is admitted to practice in both New York and New Jersey. She is also an active member of the Association for Continuing Legal Education (ACLEA), and is the former Chair of ACLEA's Programming Special Interest Group (2013 – 2015) and National Provider Special Interest Group (2015 - 2017). Before joining Lawline in March 2012, Sigalle litigated civil claims in areas such as landlord tenant, breach of contract and tax lien and mortgage foreclosures actions. She also handled transactional matters such as drafting residential and commercial leases, demand letters, and client conflict waivers. Sigalle is an avid lover of music, video games, blogging, asking questions and all things food. She is also fluent in Hebrew and enjoys writing fiction, traveling and scuba diving.
Related Posts
Subscribe to receive Lawline Blog updates
Recent Posts