SCOTUS Suspends Term for First Time Since 1918 Amid COVID-19 Concerns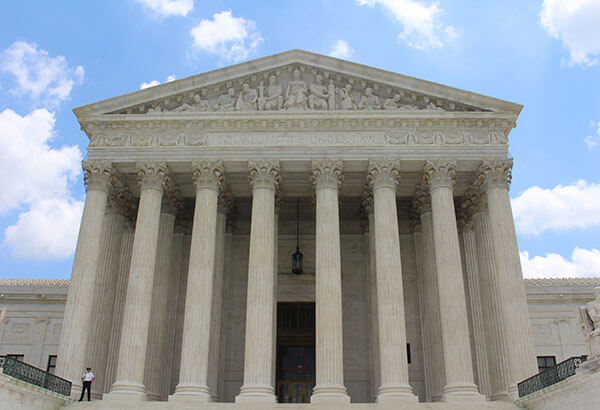 The Supreme Court of the United States just did something (almost) unprecedented. For the first time since the 1918 Spanish Flu outbreak, SCOTUS has suspended oral argument sessions through at least the end of March 2020. While the chambers hold approximately 500 people, they have already been closed to the public for over a week. The official press release stated:
"In keeping with public health precautions recommended in response to COVID-19, the Supreme Court is postponing the oral arguments currently scheduled for the March session (March 23-25 and March 30-April 1). The Court will examine the options for rescheduling those cases in due course in light of the developing circumstances."
The ABA Journal reported that the court will continue with its conference to consider cert petitions on Friday of this week, but that some Justices may be conferencing in remotely (which makes sense, as the majority of the high court is in the high-risk age bracket for COVID-19). While not unprecedented, the Supreme Court shuttering its doors does raise eyebrows - and questions. For starters, what happens when the schedule is interrupted for a longer period of time? Will that case addressing whether the Manhattan prosecutors and the House of Representatives may obtain Trump's financial records be addressed this term? If you're like us and want to know more, here are a few resources to check out if you're wondering about the impact of COVID-19 on the court system overall:
This interesting Bloomberg article addresses the SCOTUS closing impact versus the impact of criminal courts shutting down, putting it into perspective.
The Washington Post's analysis of what's on the docket, what the usual timeline is for the Court, and more.
This NY Times article addresses how changes like this might affect filing deadlines and whether or not technological solutions are currently being explored.
Related Content: