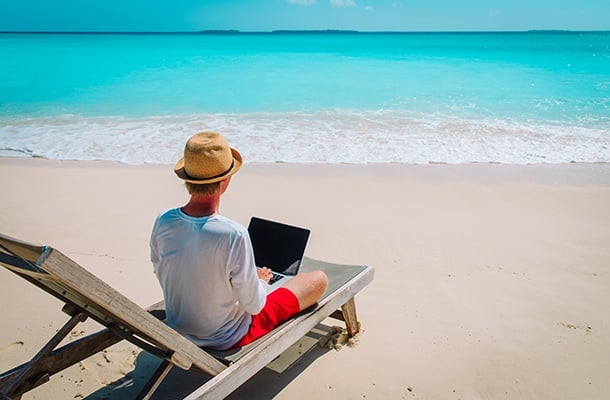 August is almost here! There's lots of reasons to love summer, and some even argue that August is the best month of the year. For many attorneys in Pennsylvania, it's also time to finish the annual CLE requirement. Pennsylvania attorneys who are assigned into Compliance Group 2 have to complete 12 CLE credits by August 31 each year. If that's you, here's a quick refresher on everything you'll need to do this month (if you haven't already):
What's Required
12 total credit hours, including at two in Ethics, Professionalism, or Substance Abuse by August 31. The other ten credits can be in any substantive legal topic.
How to Get It Done
The simplest way to complete CLE credits in Pennsylvania is to take courses that have been approved and accredited by the Pennsylvania Continuing Legal Education Board. (Hint: Lawline has over 1,000 PA-approved courses!)
Six of the 12 credits may be completed via Online On Demand Video/Audio courses, or via Live Webcasts. The remaining six credits would need to be completed via traditional classroom CLE courses, or with satellite seminars. Attorneys can also earn CLE credit in Pennsylvania for teaching approved CLE courses or attending law school and graduate-level courses at an ABA- or Middle States Commission on Higher Education-accredited law school (other than for the purposes of earning a basic degree.
To help you monitor your progress, Lawline now has a credit tracking tool that automatically logs your credits completed on Lawline, and allows you to manually input completion information from other providers as well.
Certifying Compliance
In Pennsylvania, CLE providers are required to submit attendance information to the CLE Board. Before the compliance period ends, the Board will send a Compliance Notice to attorneys detailing all the credits that have been reported for them so far, and a Final Compliance Notice will be sent after the compliance period ends. If there is any discrepancy, you need to submit written notice to the Board within 30 days of the date listed on the Notice.
For more information on the PA CLE requirements, check out the CLE Board's website and FAQ!