What You Need to Know for the Virginia CLE Deadline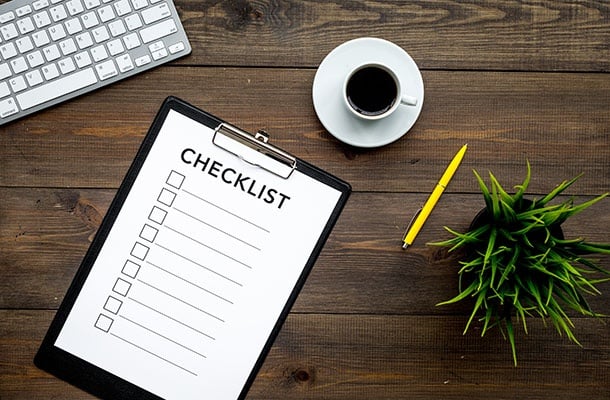 Ask any Virginia attorney, "What's the scariest thing that could happen on October 31?" and they're sure to tell you: "Being short on my required CLE credit hours." To help you stay on track and avoid that end-of-month panic, here's a reminder of everything you'll need to do by October 31 (and how to do it)!
The Requirement
As a reminder, of the 12 credits required every year in Virginia:
To complete those two hours of Ethics CLE, Virginia attorneys need to take courses that have been pre-approved by the Virginia State Bar as satisfying the Ethics requirement. Topics that qualify for Ethics credit are, generally speaking, those that deal directly with the rules of professional conduct or codes of professional responsibility applicable to attorneys. Courses that deal with ethical considerations for other professions, as well as those that focus primarily on malpractice avoidance or litigation strategy, may not count. Check out MCLE Opinion 13 for more information!
How to Complete It
In Virginia, Live CLE can be completed either with traditional in-person classes, or with Live Webcasts that allow attendees to interact in real-time with the course presenter. (Hint: Lawline has over 140 Live Virginia Webcasts throughout the year, with at least 15 in October to help satisfy your live CLE requirement.)
The remaining eight credits can be completed with pre-recorded programming (though if you want to do your entire requirement with live courses, that's fine too!). Pre-recorded course formats include:
Videotape/DVD

CD-ROM/Audio Tape/

Mp3

Pre-recorded telephone seminars or webcasts
What We Suggest
We recommend choosing eight credits of On Demand programming (which you can typically either watch as a video or listen to the Mp3 audio), and four credits of Live Webcast courses. This gives you the most flexibility in terms of scheduling, since you can complete the majority of the hours at your own pace without worrying about starting courses at specific times.
Not sure where to start? Lawline offers a 10-day free trial of Unlimited Access to our On Demand catalog, including access to the app for iOS and Android, the Universal CLE tracker, and more.