Back to Basics: Why Solo and Small Law Firms Need a Strong Digital Presence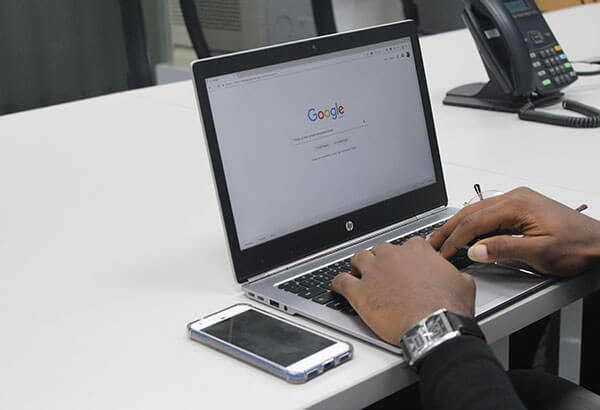 Practicing law has been and will continue to be a relationship-based business. Establishing trust is at the core of the work and where many referrals originate given the high stakes and often intimate nature of the services provided. However, we are now in a new era – COVID19 has made digital communication the core of our interpersonal dynamics more than ever before. These channels have become the primary way that people are learning about and connecting with you and your firm.
For starters, clients are relying on digital sources (increasingly via their phones) when conducting research on what to buy and who to work with. They are also prone to brand storytelling when making a purchasing decision and want to understand a brand's ethics and background when investing in them. The latter is especially important right now in the age of COVID-19, specifically, clients and potential clients want to know 1) how your business is responding to the crisis and 2) what you are offering to help them navigate it. How you handle those two specific items during this time will impact whether you lose, maintain or gain traction.
So, this brings us to an important question to ask yourself: When a new client or referral source Googles me or my firm, what will they find?
Here are some common scenarios I see with my attorney clients:
Nothing – you have no digital presence at all (cue siren sound!)
A website that is outdated, confusing and/or barren
A Linkedin profile that is stark, convoluted and/or dated
Social media channels that are inconsistent, disorganized and/or inactive
Just as building trust through in-person or phone interactions is key when developing business, establishing trust online is equally important. When potential clients or referral sources find any or several of the above scenarios when they research you online, there is a breakdown in trust and reliability – especially for a younger demographic.
Instead, here are the items you want people to find when they Google you:
A clean, concise and up-to-date website with your mission and capabilities
A completed Linkedin profile with your current headshot, role and accomplishments
Social media channels for you and/or your firm that are consistent, organized and active
There are additional items that build your credibility online including press, awards, articles and speaking engagements (such as Lawline!), but digging into those avenues is beyond the scope of this piece.
So, where do you start when it comes to developing a strong digital presence? First, you need consistent and clean branding that can be used across a variety of different mediums – this includes your logo, colors, fonts and tagline if you have one. If you do not currently have these items, or your branding is over 10 years old, then it's time for a rebrand. Once you have that collateral created, it can be implemented across all of your digital and tangible assets, from your business card to your website to your social media profiles.
Next, it's important to develop language around you and your business that resonates with your client base and is easy to digest and understand (e.g., the general public for a personal injury practice or a business audience for a commercial litigator). While using verbose language and legalese is an essential part of lawyering, it has no place in your marketing materials. Instead, focus on creating a description of your firm, your services and your expertise that is both personal and direct. In short, what do you offer and why do you stand out? Once you have developed this type of capabilities statement, it can be repurposed on your site, Linkedin profile, other social media pages and anywhere else you promote your firm. Ideally, when people check out any of your online materials, they find a similar look, feel and tone across all of them. This consistency reinforces the idea that your business is reputable, serious and trustworthy.
Lastly, an important item of note is the role of digital advertising for solo and small law firms. As we've all experienced firsthand, you are being targeting by brands and advertisers 24/7 on a variety of channels. Given our personal experiences with the annoyances and effectiveness of these practices, it's valuable to think about the role strategically if you decide to engage in these practices yourself. I know many entrepreneurs and small businesses owners who dip their toe into the digital realm by focusing their marketing spend on digital advertising – be it through Google, Yelp, Facebook or elsewhere. While these platforms and many digital agencies are more than happy to take your money, what is often overlooked is what happens once you get people to take the action that you want (i.e., visit your site, sign up for your newsletter, etc.). What people find once they get to you is where the client acquisition pipeline either works or breaks down.
When your website, Linkedin or other social media pages give visitors pause due to functionality issues, weak content or brand inconsistencies, it is a huge missed opportunity for business development. Before you invest your time and resources into digital advertising, ensure that your online materials are up to snuff. Now is the ideal time to address these items for your business, and doing so will prove beneficial during this time of uncertainty for your clients and colleagues, and well into the future.
Related Content: