Five Trailblazing Asian-American Attorneys Who Forever Changed the Legal Landscape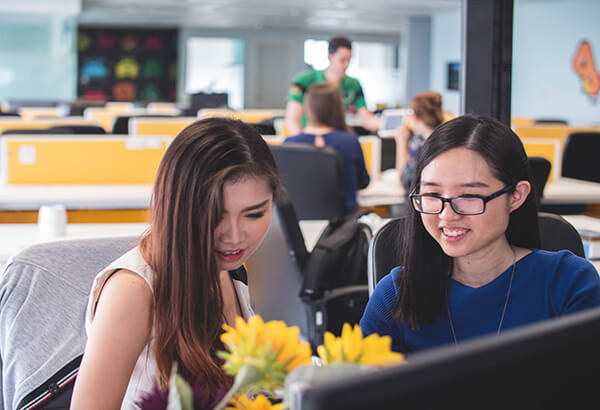 Although law firms are increasingly diverse today, the profession still has quite a way to go before the numbers truly reflect the nation at large. In honor of Asian American and Pacific Islander Heritage Month, we've compiled a list of five Asian-American attorneys who were truly the firsts of their time and paved the way for generations to come. These trailblazers faced nearly insurmountable obstacles, but undeterred, they continued to pursue their dreams. Their fearless tenacity opened doors for many, and we pay tribute to them today and every day.
In 1888, Hong Yen Chang became the first Chinese lawyer in the United States. Though he graduated from Columbia Law School with honors in 1886, he faced enormous challenges gaining admission to the bar. The Chinese Exclusion Act prohibited Chang from acquiring U.S. citizenship and, as a result, his application to the New York Bar was initially denied. He was eventually naturalized and admitted to the New York bar in 1888. The New York Times acknowledged his admission to the bar and noted that he was the only Chinese lawyer admitted to practice law in the entire country. Sadly though, Chang was later denied admission to practice law in California when he moved there later in life. He pursued a career as a diplomat instead. In 2015, he was posthumously admitted to the California Bar.
In 1923, You Chung Hong became the first Chinese lawyer admitted to practice law in California. Hong later opened a law office in Los Angeles, and he worked tirelessly to dismantle the racist treatment of Asians and Asian-Americans by lobbying Congress to repeal the Chinese Exclusion Act. He even testified before the U.S. Senate to encourage repeal of the Act. In 1933, Hong became the first Chinese lawyer to be admitted to practice before the United States Supreme Court.
Dalip Singh Saund was born in India in 1899 and immigrated to the United States in 1920. He was an activist and participated in the movement for immigrants of South Asian descent to become naturalized U.S. citizens, which eventually persuaded Congress to pass the Luce-Celler Act of 1946 which allowed more South East Asians to immigrate to the U.S. each year and become naturalized U.S. citizens. After Saund became a naturalized U.S. citizen in 1949, he ran for election as a local judge and won the post. In 1955, he ran for a seat in the House of Representatives and became the first person of Asian descent to be elected to Congress.
Hiram Fong was born in Hawaii in 1906 to Chinese immigrants who had migrated to Hawaii to work on one of the many sugar plantations in the state. Fong graduated from Harvard Law School in 1935 and served in World War II as a Judge Advocate in the US Army Air Force. When Hawaii became a state in 1959, Fong was elected to become the first Asian American U.S. Senator. He served from 1959 to 1977. Fong was the first Chinese American elected to Congress and later became the first Chinese-American candidate for president.
Patsy Mink, a third generation Japanese-American, grew up in Hawaii. She graduated from the University of Chicago Law School in 1948, but faced many challenges afterwards due to racist and sexist laws in place at the time. She lost her status as a Hawaiian territorial resident when she got married, impacting her right to take the bar exam in Hawaii. The laws at the time mandated women to take the residency of their husband, and Mink's husband was from Pennsylvania, making her ineligible to practice law in Hawaii. She successfully challenged the statute and passed the Hawaii bar becoming the first woman admitted to practice law in the state. Unfortunately, she was subsequently rejected from jobs due to her interracial marriage and because she had a child Undeterred, she started her own practice in 1953. In 1964, she became the first woman of color and the first Asian American woman elected to Congress. She served for 12 terms and later ran for the 1972 presidential election, becoming the first Asian American woman to seek a presidential nomination.
Learn More With Lawline
Lawline is committed to helping you reach your career goals with timely and relevant legal education and professional development course that put you in the driver's seat. Our content covers various topics, from technology and ethics to diversity, equality, and inclusion. Our convenient on-demand education allows you to build your skills anywhere and anytime.
Register for a free trial today, or browse our entire catalog of topic categories and live webcasts.
This article was originally published on May 28, 2021.
Related Content: