These 5 Tips Will Help Get You the Most From Your CLE Requirements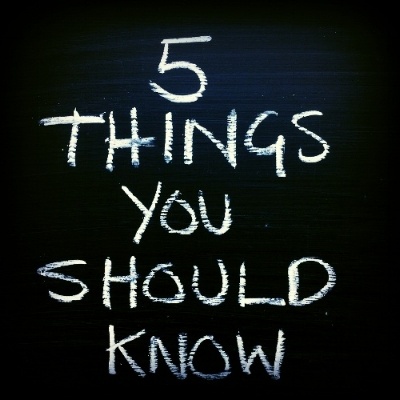 If you're an attorney, you're probably dreading your upcoming CLE deadline. But what if you could complete your MCLE requirement and actually enhance your practice at the same time? You might not realize it, but you have a lot of discretion in how to approach your state's legal education requirement. Here are five factors to consider when choosing your CLE programs.
1. Determine Your Credit Type. The first thing to assess is the type of credit you need. Once you determine which part of your requirement you need to complete, you can decide the best way to fulfill it. For example, have you fulfilled all your general credits but just need ethics? If so, consider choosing an ethics program that fits your individual practice. For example, if you're a solo practitioner, choose an ethics program tailored to solo or small firms. If you're an in-house counsel, consider an ethics program that is tailored to your daily practice.
Alternatively, look for ethics programs geared towards your practice area like Ethics for the Entertainment Law Practitioner or Ethics for Environmental Lawyers. Lastly, consider an ethics program in evolving and sometimes murky areas of the law like Social Media Ethics for Attorneys. With more and more ethics programs out there, you're bound to find something that addresses your needs.
2. Narrow by Practice Area. Narrowing down CLE programs by practice area is one of the easiest ways to determine the best CLE program to watch. When focusing on a practice area, you have a few options:
Choose a program specific to your practice area

. This option keeps you apprised of what's going on in your area of the law. Learn about recent legal developments, how to address common challenges or obstacles attorneys face in your practice, and get into the weeds of more advanced legal concepts.

Explore a new practice area.

Looking for something new? Get a change of pace and consider watching something completely out of your element. Who knows, you may like something so much that you choose to expand your practice. Or maybe your newfound knowledge will lead to your next career move!

Consider how your practice area intersects with others.

In this global market, worlds often collide and it's important to understand various perspectives when representing your client. For example, are you a corporate or real estate transactional lawyer? Then learn more about

Environmental Issues in Corporate Transactions

or

Environmental Real Estate Transactions

. Or maybe you're an M&A attorney looking to explore

Intellectual Property Considerations in M&A Transactions

. Whatever your area, finding other areas of law that intersect with yours can only help your practice.
3. Identify a Program's Scope. Are you a litigation attorney or real estate attorney whose practice is very regionally based? Or maybe a criminal attorney practicing in local courts? If so, look for local and state-specific programming. You'd be surprised at what you can find. For example, these programs are specifically tailored to attorneys from California, Illinois, Texas, New York, New Jersey, and Virginia.
If your practice is centered around federal law rather than state, there are even more options for you. Alternatively, if your practice is internationally focused, look for programs with an international scope like International Commercial Arbitration, FCPA Enforcement Trends & Predictions, or UAS Export Control Regulation: A Practical Guide.
4. Price Your Options. Are you looking for the most cost-effective approach to fulfilling your CLE requirement? In many cases, purchasing individual programs can be more expensive in the long run than other options. For example, many providers allow attorneys to save money through a CLE subscription which gives you the option of choosing any CLE program you want, usually at a discounted cost.
If you don't want to sort through thousands of CLE programs, CLE providers generally provide a way to cut to the chase by purchasing a compliance bundle. Compliance bundles are a set of high quality programs specifically designed to meet your state's specific MCLE requirements. Many times, you can also choose bundles by practice area!
5. Refine Your Skills. Are you a seasoned trial court litigator looking to learn more about best practices in mediation or arbitration? Do you want to improve your negotiation strategy or up your legal writing game? Choose your programs based on what your work entails, and what skills you'd like to further develop or newly acquire.