Top Free Coronavirus Resources for Attorneys: Court Closures, Webinars, MCLE Changes, Parenting Resources, and More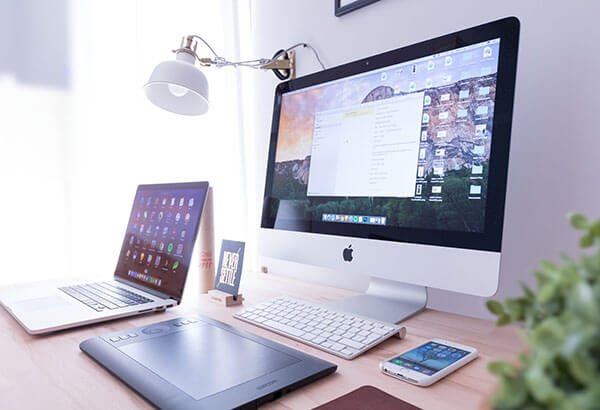 Sadly, the news is official: the United States now has more confirmed coronavirus cases than any other nation. As states and municipalities work furiously to slow the spread, developments and new guidance are being issued at a breakneck pace. The pandemic has had an impact on everyone, attorneys included. Courts have closed, CLE requirements have changed, and seemingly overnight, almost all of us have been forced to shift to remote work operations. The rapid speed by which everything is happening may have left you in a headspin and wondering how to keep track of everything you need to know. To that end, Lawline has created a list of helpful resources for attorneys looking to keep track of the most important changes to date.
Court Closures
Law360 has compiled a running list of the latest court closures and restrictions. The list is continually being updated, so keep checking in for more info.
Free Online CLE
Creating A Coronavirus Response Plan: A How-To Guide for Employers helps employers navigate frequently encountered obstacles as they respond to the COVID-19 pandemic.
Force Majeure and Other Defenses to Contract Performance During the Covid-19 Pandemic examines the enforceability of force majeure clauses and other contract defenses to excuse performance altered by the COVID-19 pandemic.
Cybersecurity Concerns for a Remote Workforce provides best practices for attorneys to improve cybersecurity while working remotely.
Staying Within the Lines: Ethical Issues for Lawyers During a Crisis helps attorneys understand their ethical obligations during this time in terms of staying competitive in the current landscape, supervising junior lawyers and staff, meeting deadlines, and communicating with clients.
Critical Legal Considerations for Healthcare Providers Responding to the Coronavirus Pandemic covers the legal issues that healthcare providers should consider when developing their responses to COVID-19.
Helpful Webinars
Shifting to a Remote Law Practice in Response to COVID-19 provides helpful tips for systems and technologies attorneys can employ in order to successfully shift to an online practice.
Furloughs, Reductions in Workforce, and More: Top Payroll Considerations in the Time of COVID reviews the benefits and relief programs available to employers during this difficult time.
Click here for a comprehensive list of free COVID-19 programming available to attorneys.
Podcasts
What happens to civil liberties during the time of quarantine and coronavirus? Check out this podcast for a glance into how the pandemic has been impacting vulnerable groups (e.g. caregivers), and investigate the larger questions still left unanswered.
Social Distance: a podcast about living through a pandemic. Catch up on the latest local and global developments in this comprehensive resource curated by The Atlantic.
Coronavirus Daily is NPR's daily news podcast and provides updates on a variety of timely and relevant issues including politics, economics, and medicine.
Other helpful links:
LawSites: Coronavirus Resources for the Legal Professions is compiling a list of organizations offering free legal services for attorneys who need help shifting to a remote practice, accessing legal research, and much, much more.
Remote Legal Support Guide, published by Pro Bono Net and ten other partner organizations, is an immensely useful resource designed to help nonprofit organizations and pro volunteers improve access to justice for underserved communities.
State Action on Coronavirus: a breakdown of legislation passed by each state in response to the coronavirus pandemic.
Bonus: Parenting Resources
Attorneys are people too, and many of us are also parents. The National Association of School Psychologists discusses how to help children cope with the pandemic and all the changes in their lives.
Common Sense Media also has a guide for families that includes strategies for talking to our children, at-home learning opportunities, tips for staying calm (for kids and parents), and more.
Zero to Three has resources for parents of very young children and provides age-appropriate responses to kids' most commonly asked questions.
Related Content: