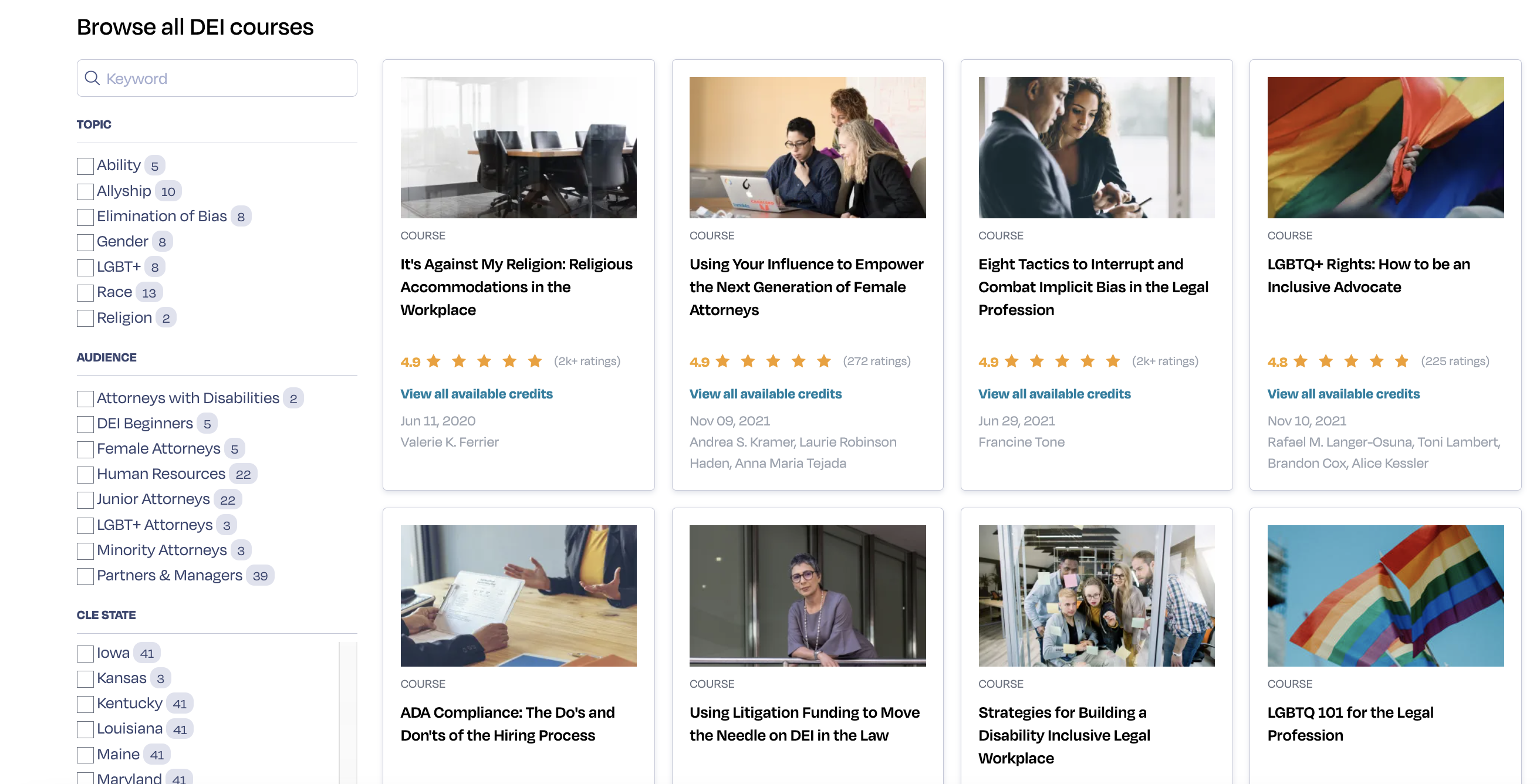 Did you know 86% of attorneys are white and 64% are male? Furthermore, when you look at equity partners, the number of minority attorneys is significantly lower.

Lawline launched The DEI Institute early this year because we are committed to helping the legal profession take actionable steps to increase diversity, equity, and inclusion in the legal industry.

See the short video below to learn more. If you want your firm to have access to The DEI Insitute comment below or message me and I can provide more information.
Learn More in the Short Video Below