10 Ways Law Firms Can Support Their Employees During the Pandemic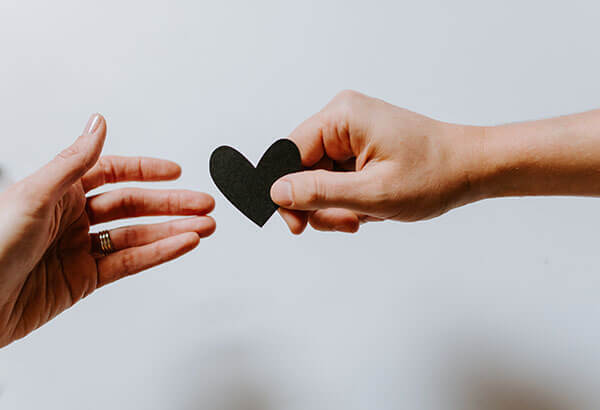 The current situation in the United States - and across the globe - is completely unprecedented. In the face of a swiftly escalating pandemic, quarantine orders, and an uncertain economic future, everyone is under serious stress. For attorneys who are attempting to advise panicked clients on their options even as new legislation and emergency orders are passed daily, all while moving to a remote practice (and possibly caring for housebound children), the pressure is intense.
In addition, many law firms themselves are facing the potential of lost profits over the next months to years. In small firms especially, like most small businesses, managing partners are making tough decisions about how to continue operations when business is very much not proceeding as usual.
In the face of a crisis, however, it's important for law firms to do what they can to support their employees in staying sane, healthy, and productive so the whole team can weather the storm together. Here are ten ways law firm partners and administrators can help their employees stay resilient during this crisis.
Be Flexible. With extended school and daycare closures in nearly 50 states, it is likely that many of your employees are juggling remote work with childcare responsibilities. In addition, it is probable that some of your employees are going to either be sick or caring for sick family members at some point in the next few months. This means that a 9 to 5 schedule is likely not going to work for a lot of people. Allow some flexibility in scheduling their days in a way that makes sense. Let them know you can accommodate their needs as long as essential operations are continuing. Be clear about what is truly essential, and understand that longer term projects may be put to the side temporarily.
Preserve PTO.

In addition to flexibility in scheduling, consider allowing attorneys to preserve their PTO for after the crisis - when people will still get sick and plan vacations. Forcing employees to use their PTO if they get sick or need to care for children during the pandemic just adds stress to their present

and

their future.

Offer Telehealth Counseling Benefits.

Many therapists and social workers have

taken their practices online

to practice social distancing. Check with your benefits provider, as this option may already be available in your package. If it is not, covering the costs of online counseling is a great way to encourage attorneys to attend to their mental health (

not the greatest at the best of times

), which allows them to be better lawyers, advocates, and employees. Anxiety and stress around the pandemic is a form of trauma, and unfortunately, grief counseling will soon be in significant demand. Let your employees know you encourage them to take care of their mental, as well as their physical, health.

Upgrade Their Internet.

If you live in a city that already has a shelter in place order, this may not be possible. But if service providers are still sending techs out to homes, you should absolutely pay for a higher tier internet connection. It'll speed their productivity, and improve video and audio quality for client calls and court conferences that are now taking place online.

Identify Technology Needs. Check in with your employees about any other technology needs. Do they need Business Class Trello? Paid Zoom accounts for longer calls? Improved billing software so they are spending less time tracking their billable hours? Ask your employees what technology is hurting their productivity, and find something that will help them be more efficient at home.
Make IT Accessible.

You already know there are going to be

tech issues

. Whether your attorneys have law firm laptops or you set up remote logins, there are going to be glitches and bugs and user errors (be gentle!). Make sure your IT team is accessible to remote employees, and put a streamlined system in place for them to submit tickets to get help.

Be Intentional About Meetings.

If you moved from a brick and mortar law practice to an entirely remote workforce in the past few weeks, the temptation may be to set up a meeting every day to check in. Resist this urge and be intentional about how you use everyone's time. Don't set up a meeting

if you can send an email

, because the time spent preparing, meeting, and unwinding is a lot longer than the meeting itself. On the other hand, this is a great time to institute regular

one-on-one meetings

with your attorneys to identify issues they are facing, direct them to the firm's top priorities and best practices, and sustain your relationship while working remotely.

Give Associates Opportunities to Grow, and the Support They Need to Succeed.

Times of stress can also provide opportunities for growth, especially as law firm partners may be less available due to their own personal circumstances. Let your associates take the lead on new matters, put them in charge of new firm initiatives, and move them into leadership roles on existing projects. But don't just throw them into the sea - provide mentorship so they can succeed.

If You Need to Make Layoffs, Provide Benefits Counseling.

Some law firms will need to make layoffs or furlough employees during this time. This is a hard decision that will severely impact your employees and their families. Create a resource for laid off and furloughed employees to understand the benefits available to them in your state, including

unemployment

benefits, temporary cash or food assistance, healthcare coverage options, and more. If you know of any temporary work they might be able to take on, share that information as well.

Pay for their CLE. There are no more free in-person CLE, and conferences are canceled for the foreseeable future, but there are a lot of legal changes to stay on top of. If you aren't paying for your attorneys to take continuing education classes, it's a good time to try a free trial on a group subscription.
Related Content: