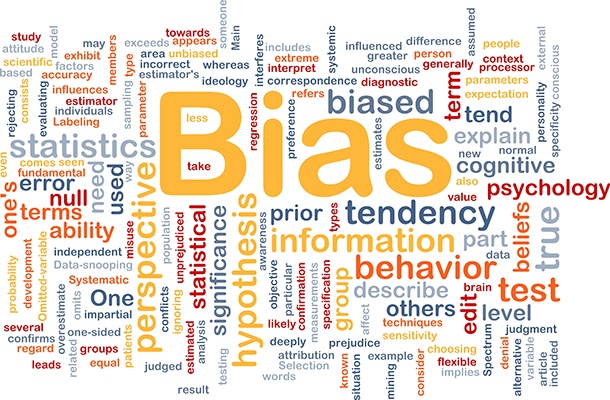 By January 31, 2020, California attorneys whose last names start with the letters N through Z must complete and report their 25 MCLE credits. One of the requirements that many attorneys frequently have trouble fulfilling is the one credit hour of Elimination of Bias, which must be completed every compliance period. To assist with this sometimes troublesome - but always important - credit, check out our guide to California's Elimination of Bias requirement.
What is the Elimination of Bias requirement?
California requires attorneys to complete at least two (2) hours of education in each three-year cycle that deals with recognizing and eliminating bias in the legal profession with one (1) of those credits specifically focusing on Implicit Bias. Ultimately, the goal is to get California attorneys to recognize and fight against internalized biases that contribute towards systemic discrimination.
The legal industry, in particular, has a known problem with diversity. According to the National Association for Law Placement, although women and ethnic minorities currently make up 45% and 24% of the legal profession, respectively, only 20% of partners are women, and under 5% of partners are minorities (as of 2018). These statistics don't even touch on the many other bases for discrimination, such as physical ability, national origin, sexual orientation, religion - the list goes on and on.
What types of biases are we talking about?
The California Rules on Continuing Legal Education specify that the focus of these programs should be aimed at eliminating bias as it relates to sex, race, color, religion, ancestry, national origin, physical disability, age, or sexual orientation. The rules do note, however, that this list is not exhaustive, so courses that deal with biases against other groups may also qualify.
What are some example course topics that qualify for Elimination of Bias?
It may seem daunting to try to find course topics that qualify both for MCLE - aka, courses that are specifically geared towards attorneys and are related to legal subjects - and for this specific Elimination of Bias requirement. But courses in this area can actually be extremely relevant to the practice of law. Some examples of Elimination of Bias courses in California include:
When Bad Biases Happen to Good People: A Primer on Recognizing and Interrupting Implicit Biases. Implicit biases exist in all of us, whether we want to admit it or not, and this course aims to help attorneys recognize the biases they may hold and mitigate them using practical solutions. One of the more broad Elimination of Bias courses that Lawline has to offer, the goal of this course is to not only reduce bias within law firms, but also within society as a whole.
Ending the Discriminatory Consequences of Age Bias in the Legal Profession. The goal of this course is to help attorneys recognize biases against both older and younger attorneys, and provides techniques to help legal organizations combat age discrimination. There's even a discussion about the unique challenges that older women face within the legal profession. Even if you're not involved in the hiring process at a firm, there's plenty of practical applications to attorneys' day-to-day operations.
Leveling The Playing Field: Addressing Gender Equity and Negotiation Strategies. This program doesn't just examine how to reduce bias, but provides a toolkit for attorneys to help them overcome the effects of bias by negotiating higher salaries and fostering their own professional development.
Whether you're a California attorney who's due to complete the MCLE requirement this January or not, it's always a good idea to be reminded of the unconscious biases you may be holding, and to learn as many methods as possible to eliminate them from your legal practice!
This article was originally published on January 24, 2018