Defining the Rules: New York Diversity, Inclusion, and Elimination of Bias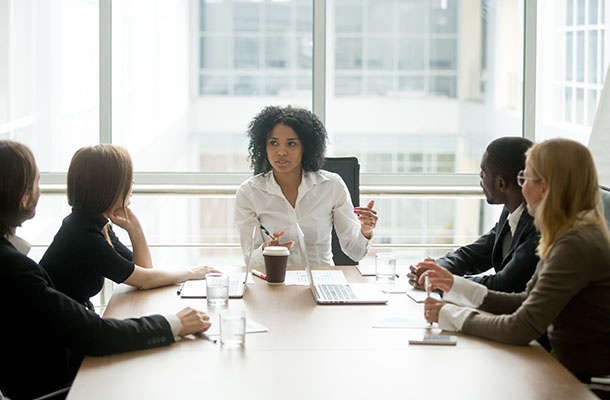 Every two years, New York attorneys need to complete 24 credits of CLE within 30 days after their birthday. At least four of these credits must be in Ethics and Professionalism - and for attorneys who are due to re-register on or after July 1, 2018, at least one of those credits must be in Diversity, Inclusion, and Elimination of Bias ("Diversity" for short). But what does that mean? To assist with this sometimes troublesome - but always important - credit type, check out our guide to New York's Diversity requirement.
What is the New York Diversity and Inclusion requirement?
The New York Courts website notes that courses that will satisfy this CLE requirement need to address implicit and explicit bias within the legal industry in addition to issues relating to equal access to justice and serving a diverse population. This is all so necessary right now: according to the ABA, women currently make up only 36% of the legal profession, and minorities make up just 29.8% of the industry (as of 2008). These studies don't even touch on many other bases for discrimination, such as sexual orientation, nationality, disability, or religion.
Like all CLE courses, a diversity CLE course must directly relate to issues in the legal profession and in the practice of law. This can include courses on lack of representation, workplace harassment, barriers to hiring, low retention, lack of professional development and promotion, and other such issues - but they must be focused on these issues within the legal profession. Programs about the substantive law of discrimination, or bias in a non-legal workplace, will not qualify for this credit type.
It is worth noting that this requirement only impacts Experienced Attorneys, so if you're newly admitted in New York you don't have to worry about taking this just yet (and in fact, you won't be able to earn CLE credit for Diversity courses as a Newly Admitted Attorney).
What types of biases are we talking about?
The idea here is to eliminate bias against underrepresented groups within the legal industry, so courses can focus on race, gender, sexual orientation, religion, nationality, disability, and many other bases for discrimination. The key is that the focus be on the legal industry itself, and not on substantive law topics that are related to diversity and inclusion (ex: courses focused on immigration laws, the tax code and divorce law would not qualify for diversity credit).
What are some example course topics that qualify for D&I credit?
Course topics that qualify both for CLE credit - aka, courses that contain significant substantive legal content - and focus on diversity in the legal profession specifically, can be difficult to find. Some examples of Diversity courses available in New York include:
Examining the Gender Gap in Litigation and Compliance: This highly rated program discusses the underlying reasons for the gender gap

in the courtroom, FINRA arbitration forum, general counsel positions, and among the expert witness and mediator ranks, and how attorneys, law firms, and companies can help improve representation.
For additional information, check out our other blog posts on this requirement, and don't forget to check your compliance using our Universal CLE Tracker. If you're not sure if this is your year to complete your CLE requirements (where does the time go?!) you can double check using our handy dandy New York CLE Deadline Checker.
Whether you're a New York attorney who's due to complete their MCLE requirement this month, or you don't have to think about CLE for another year or so, it's always a good idea to be reminded of the unconscious biases we all hold, and to learn how to eliminate them from your legal practice!
Related Content:
1. Best Practices & Ethical Issues in Representing Speakers of Other Languages
2. The Benefits of Diversity in the Legal Profession
3. [VIDEO] A Meditation Practice to Combat Implicit Bias and Promote Mindfulness
This article was originally published on July 5, 2018