Eight Tips for Drafting & Negotiating Compliant Non-Compete Agreements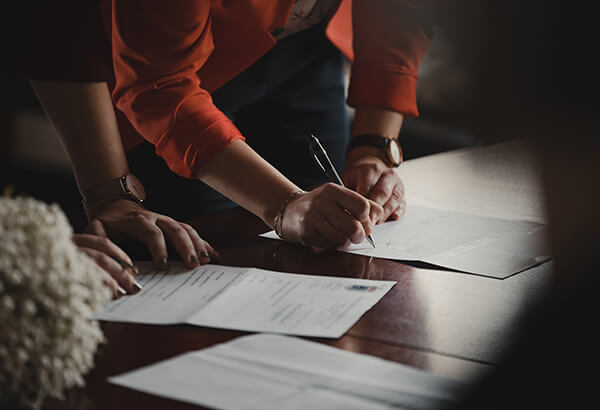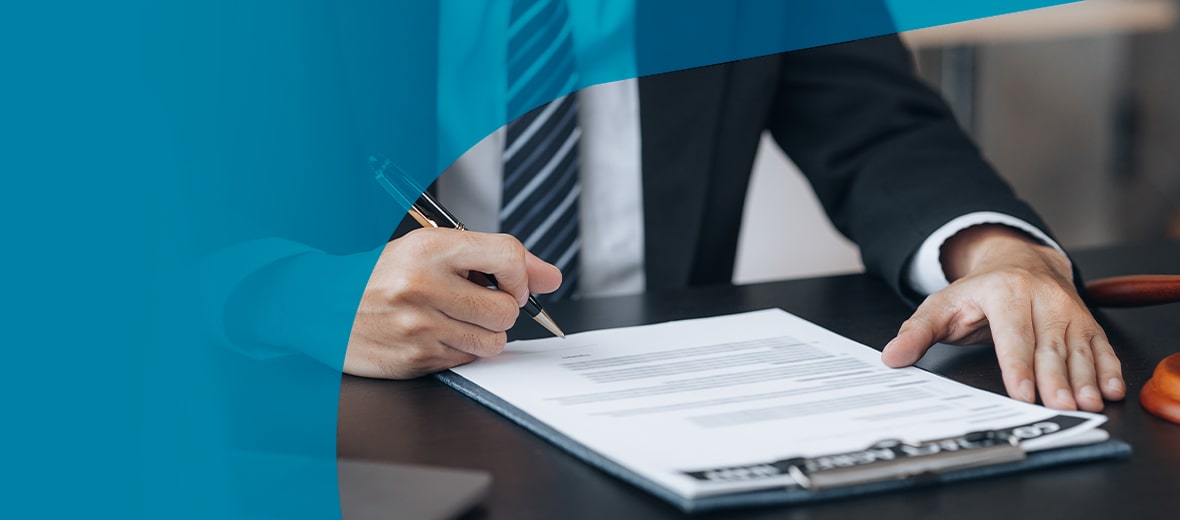 Non-compete agreements are not easy to enforce and can be expensive to litigate. However, it is estimated that one in five labor force participants are bound by a non-compete. Non-compete agreements are mostly used in the employment context, but can also be used in partnerships, shareholder agreements, and business transactions. In employment contracts, non-compete agreements generally try to prohibit an individual from working for their employer's competitors.
Some states like California, North Dakota, and Oklahoma generally prohibit employee non-competes, and many other states have passed laws that make non-competes difficult to enforce. In the CLE course, Drafting & Negotiating Compliant Non-Compete Agreements, Kristen Prinz gives an overview of the current trends in non-compete agreements and provides helpful drafting and negotiating tips for the enforcement of these agreements. Check them out below:
Drafting Tips for Employers
Employers need non-compete agreements that comply with applicable state laws, contain reasonable terms, and do not place undue restraints on their employees. Following these tips can help you achieve these objectives:
1. Identify the True Goal
Be certain of your client's goals. Is the goal really to protect customer relationships? Or is the goal to prevent the loss of employees, trade secrets, or confidential information? Make sure you identify and focus on what is most important to your client.
The nature of the business will impact the specific non-compete agreement goals. For instance, companies in industries requiring specialized knowledge may want to draft agreements that restrict their employees from poaching this information. Businesses wishing to safeguard their intellectual property may focus on protecting confidential information.
2. Consider the Impacts on the Business
Be aware of the client's image and the impact that these restrictions can have on the overall culture of the business. The agreement should reflect the business culture of your client.
A non-compete agreement that is overly restrictive can damage a company from a public relations perspective, especially if it results in a protracted court battle. It may also discourage talented workers from joining the firm because of the potential ramifications if they decide to move to a competitor.
3. Keep It Narrow
Make sure it is really narrow and truly does protect your client's interests. Limit the non-compete terms to the actual job duties of the employee, and limit activity restraints to customers with whom the employee actually interacted. Otherwise, you'll just be drafting something that your client can't enforce!
You should also consider the appropriate scope and duration of the agreement to ensure it is reasonable for the firm and its employees. In most cases, a time limit of six months to two years will be sufficient, although this can vary depending on the nature of the business and industry.
4. Know Your Jurisdiction
Not every state permits non-compete agreements — they are entirely or mostly unenforceable in California, Oklahoma, North Dakota, and Washington, D.C. The laws governing their content and enforceability vary widely in the states that allow them.
Understand your jurisdiction. Be mindful of where your client is located and whether that forum is going to be friendly to the enforcement of a non-compete agreement. Have a good, strong venue clause and be careful not to draft an overly broad agreement.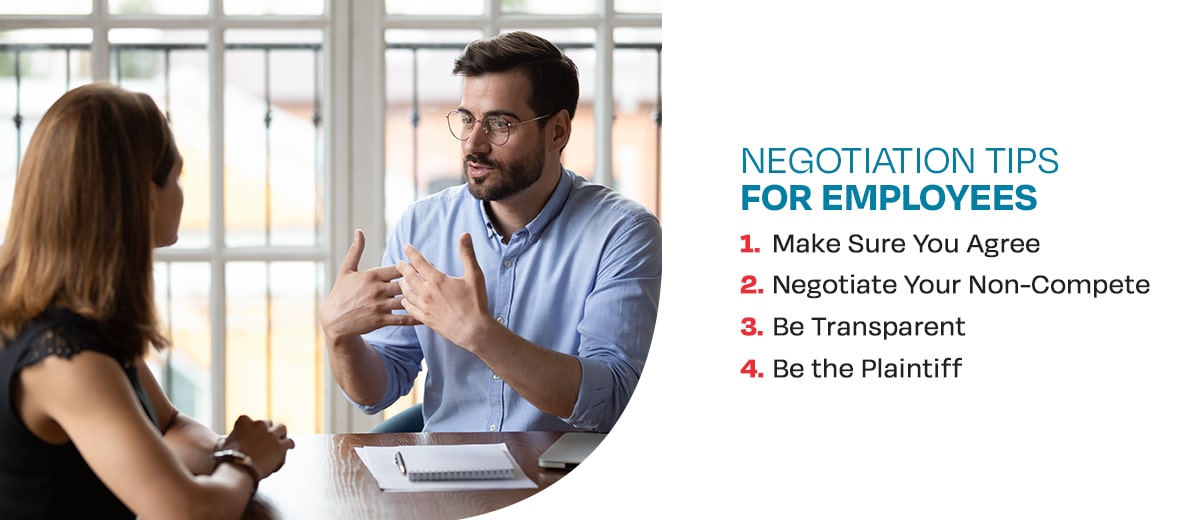 Negotiation Tips for Employees
Non-compete agreements are not a one-way street. Employees can play a role in their drafting, and they should pursue the most favorable terms.
1. Make Sure You Agree
Make sure your client is signing an agreement they are really willing to comply with. As their legal advocate, employees depend on you to understand the terms the employer is offering and how it will impact them if they decide to leave the company. You should explain the provisions of the document in simple terms to ensure they understand.
2. Negotiate!
Employees expect to negotiate with prospective employers over salary, fringe benefits, working conditions, job duties, and perks during the hiring process. However, they often neglect to address non-compete agreements because they don't view them as relevant or important at the time.
Tell your client to actually negotiate the agreement. Employees often think non-compete agreements are non-negotiable, but companies will negotiate with you if they really want you on their team.
3. Be Transparent
When an employee leaves an organization, it's time for the non-compete agreement to take effect. They should review the document to ensure their duties with their new employer will not violate the terms of the agreement. Otherwise, they could face legal action.
Make sure the employees share their post-termination obligations with their new employer, and try to get their new employer to back them through written assurance that they will indemnify your client in the event of an action by the former employer.
4. Be the Plaintiff
Some companies may attempt to craft a one-sided non-compete agreement that does not hold up under scrutiny. Unwitting employees may agree to the terms without knowing the ramifications, which could jeopardize their professional and financial future — unless they contest them.
If the employee signed an agreement that you believe is unenforceable, be the plaintiff and file an action for declaratory judgment.
Remember, of course, to check out the laws of your state and any recent court opinions interpreting the enforceability of a non-compete agreement. Whether you are representing an employer or employee, no one wants to end up in lengthy litigation to decide whether a non-compete will stand up in court.
To learn more, check out more of Lawline's great CLE programs on non-competes and restrictive covenants here!
Stay up to date: receive updates on new content, promotions, and more: