Hiring Better: Creating Plans and Processes to Transform The Hiring Method for Your Law Firm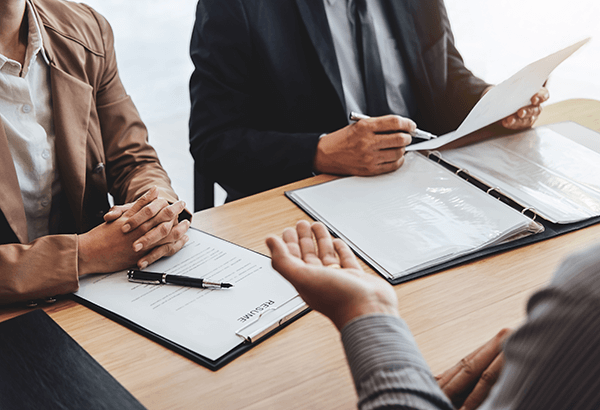 Whether you are the managing partner of a small firm, or the hiring partner for a bigger firm or company, hiring new employees can be daunting. If you are filling a position that someone recently vacated, you may feel a time crunch to find a replacement. If you are hiring for newly created roles, you may be unclear about the scope and duties that the position will entail. Add into the mix concerns about the questions you can legally ask during an interview, and you have a recipe for stress (and as an attorney, you are under enough of that as it is!).
Lawline faced its own difficulties in hiring the right people for the right seats before the executive team made the decision to revamp the hiring process, which was spearheaded by Michele Richman, Lawline General Counsel and VP of Business Operations. Here are her top three recommendations for how to stop struggling and start succeeding in hiring your ideal employees:
1. Plan Questions for the Interview
In the past, a candidate would come in for an interview, and no one would know how long it would take. The department head would conduct an initial round of questions, and if it went well, would pull in any other members of the executive team who were available. Afterwards, we would all discuss the candidate and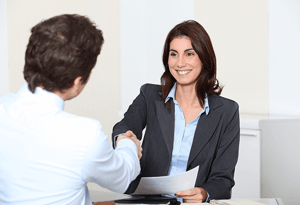 make some gut calls on whether they were a good fit. After a few interviews, we would bring candidates back for another round of conversations - sometimes forgetting what questions we had asked the first time.
After reading the book Who: The A Method for Hiring, we changed up the process. Now, we have a four-part interview process - a phone screen, a chronological interview, a focused interview, and a reference interview. This might sound like a lot, but we have pre-written questions for every interview, which means it is actually less work overall. Instead of focusing on coming up with their next questions, our team is able to put all of their energy into listening to the candidates and taking notes. Knowing which questions to ask during each round is liberating. You can read about the specific questions for each step of the interview process here.
2. Create a Scorecard
We already created scorecards for our employees, but we realized that we needed to incorporate that step into the hiring process. Instead of comparing the candidate to a job description and building a scorecard later, we built out the scorecard - including core competencies, key performance indicators (KPI's), metrics of success, and how the position will integrate into the company's mission - and then created the job description.
This way, when the interviewer asks the pre-planned questions in each round of interviews, they can be constantly comparing the candidate's answers to the scorecard for the job they would be filling. You can read more about scorecards here.
3. Be Thrilled about the Candidate

Hiring is hard work, and you may feel pressured to fill a position even if you are only feeling "okay" about a candidate. For the health of the hiring process, and ultimately the whole team, it is important to push through this anxiety. When you hire in a rush, you end up seeing high turnover, which is bad for the company and bad for your clients.
The most important part of the WHO process for Lawline was that it transformed our standard from "pretty good" to "I am thrilled" to add this individual to the team. Since we made this change, we have consistently hired A players, and both our revenue and culture are stronger than ever.
To learn more about Lawline's experience in transforming its hiring process, watch this interview with Michele.
To learn more about the legal issues in the hiring process, check out A Practical Guide to Hiring, Performance Management and Termination of Employees.