Honoring Black History Month: Fifteen Black Legal Pioneers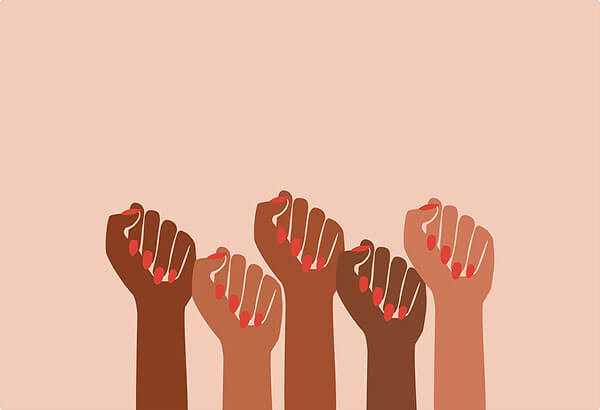 To commemorate Black History Month, we've compiled a list of pioneering black attorneys who were truly the firsts of their time and paved the way for generations to come. Their fearless tenacity opened doors for many, and we pay tribute to them today and every day.
Civil rights advocate Constance Baker Motley was the first black woman to be appointed to a federal judgeship in 1966. Her achievements also include working alongside Thurgood Marshall at the NAACP Legal Defense Fund, representing Martin Luther King Jr., serving in the New York State Senate, and serving as Manhattan Borough President in New York City.
Charles Hamilton Houston
Charles Hamilton Houston played a pivotal role in dismantling Jim Crow Laws, which were crippling and discriminatory laws that infamously stripped black people of their basic, fundamental rights for nearly a century. Charles Hamilton Houston litigated many of the cases that laid the groundwork for Brown v. Board of Education, and mentored Thurgood Marshall. Amongst many other accomplishments, he was a graduate of Harvard Law School and served as a dean at Howard Law School.
In 1872, Charlotte Ray became the first black female attorney in the United States. She was active in the NAACP and the suffragist movement. Fun fact: she applied to and was admitted to Howard University Law School under the name "C. E. Ray," in a possible attempt to hide her gender.
Eunice Carter was one of the first black women lawyers in New York state and one of the first women of color in the United States to become a prosecutor. In fact, she was instrumental in taking down the famous mobster Charles "Lucky" Luciano. Her list of achievements also includes service on the United Nations committee to advance the status of women in the world.
In 1869, George Lewis Ruffin became the first black person to graduate from Harvard Law School. He was also the first black person elected to serve on the Boston City Council and in the Massachusetts state legislature. In 1883, Ruffin became the first black judge in Massachusetts when he was appointed to the Charlestown municipal court.
James Chiles was the first black man to practice law in Lexington, Kentucky. In 1910, he argued before the Supreme Court in Chiles vs. Chesapeake & Ohio Railway Company, representing himself. In that case, Chiles was a passenger on a train from Washington, DC to Lexington, Kentucky. Despite having a first class ticket, he was forcibly moved to the "Colored" Section of the train. He filed suit against the railroad arguing that his constitutional rights were violated. The Supreme Court upheld the state's separate but equal law, but Chiles' case laid important groundwork for future precedent that would later overturn the separate but equal doctrine.
Jane Bolin was the first black woman to graduate from Yale Law School, and in 1939 she became the first black female judge in the country. She served as a judge in New York Family Court for more than forty years. She was also the first black woman to work as an attorney for the New York Law Department, and likewise, to join the New York City Bar Association.
Lutie Lytle was the third black woman to earn a law degree in the United States, the first black woman admitted to practice law in the states of Kansas and Tennessee, and in 1897, became one of the first female law instructors in the world. She held a deep love for the law and as the daughter of former slaves, understood intimately its powerful impact. "I like constitutional law because the anchor of my race is grounded on the constitution," Lytle said. "It is the certificate of our liberty and our equality before the law. Our citizenship is based on it, and hence I love it." She embraced her passion and used it to serve the black community for her entire legal career.
Macon Bolling Alle is believed to be the first African American to become a lawyer and to argue before a jury. He was admitted to practice in Maine in 1844, and later practiced in Massachusetts where he was appointed as a justice of the peace for Middlesex County. Allen moved to South Carolina in 1868, where he was also appointed to a judiciary post. It is believed that he is also the first black person to be appointed to a judiciary post in the U.S.
Born in 1823, Mary Ann Shadd Cary was an abolitionist, journalist, and attorney. She was the first black woman to become a newspaper editor in the United States and the second black woman to earn a law degree in the country (the first was Charlotte E. Ray). Shadd Cary founded a newspaper, The Provincial Freeman, as part of a larger effort to help escaped slaves find assistance and to cover abolitionist news and issues. She also founded a school for children of all races. In 1863, she became a recruiter for the Union Army encouraging slaves to join the fight against the Confederacy. Not stopping there, she earned her law degree from Howard University in 1883 at sixty years old. Truly a legend.
In 1946, Mahala Ashley Dickerson became the first black woman to practice law in the state of Alabama. She later became the first black woman to be admitted to the Alaska State Bar, and the second in Indiana. Dickerson was a civil rights champion for her entire career. One of her most notable cases came in 1975 when she emerged victorious in an equal pay case for female professors at the University of Alaska. In 1982, she was recognized by the NAACP for her civil rights work, and in 1983, she became the first black president of the National Association of Women Lawyers. She practiced law until the age of 91 and passed away in 2007 at the age of 94.
Paulette Brown
In 2015, Paulette Brown became the first black female president of the American Bar Association. During her tenure, she played a key role in developing major diversity initiatives including the drafting of an ABA House of Delegates resolution encouraging all states to require attorneys to take a mandatory continuing legal education course on the subject of diversity and inclusion in the legal profession. Brown is now Senior Partner and Chief Diversity & Inclusion Officer at Locke Lorde LLP. Her decades-long legal career continues to thrive and her brilliance is matched only by her humility and grace.
Pauli Murray was a pioneer in truly every aspect. As a queer, feminist civil rights activist and co-founder of the National Organization for Women, Pauli dedicated her entire career to championing for equity on behalf of women, communities of color, and the queer community. Pauli's numerous published works opened doors and laid the groundwork for outlawing discriminatory laws nationwide. Early in life, Pauli worked tirelessly to end desegregation on public transportation and in 1940, was arrested for refusing to move to the colored section of a bus. Among her seemingly infinite accomplishments, Pauli graduated at the top of her law school class from Howard University in 1944, authored a book on states' segregation laws that Thurgood Marshall termed the "bible for civil rights litigators," and later became the first black person to earn a JSD from Yale Law School.
Sadie Tanner Mossell Alexander
Sadie Alexander was the first woman to earn a PhD in economics in the United States, and in 1927, became the first black woman to graduate from the University of Pennsylvania Law School. She was an Assistant City Solicitor for the City of Philadelphia and was a civil rights advocate, working closely with the ACLU, the National Urban League, and other leading civil rights organizations. In 1947, she was appointed to the President's Committee on Civil Rights by President Harry S. Truman and in 1978, was appointed by President Jimmy Carter to serve as chairperson of the White House Conference on Aging. Check out the University of Pennsylvania's almanac to learn more about Sadie's many accomplishments.
Thurgood Marshall made immeasurable strides for the civil rights movement during his lifetime. Working under his mentor and well-known civil rights icon Charles Hamilton Houston at the NAACP Legal Defense Fund, Marshall successfully argued Brown v. Board of Education which famously declared unconstitutional the "separate but equal" doctrine. In 1965, Marshall became the first black person appointed to the post of U.S. Solicitor General. Two years later, he became the first black person appointed to the United States Supreme Court, where he served until 1991.
These trailblazers truly changed the game, and we are forever grateful for their contributions to the legal profession and our entire legal justice system.
Related Content:
Stay up to date: receive updates on new content, promotions, and more: