How Lawline is Supporting Frontline Workers & Others During the COVID Crisis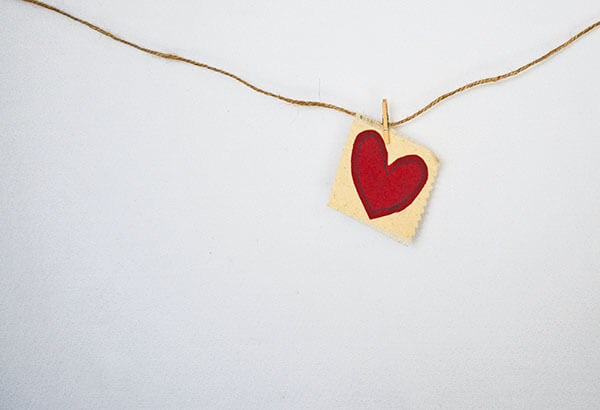 Times of crisis offer us all the opportunity to rise to the occasion. At Lawline, we are using this time to demonstrate our commitment to our customers, our employees, our faculty, and our community. That's why we are committing to donate $30,000 to frontline workers over the next few months.
As a legal education business headquartered in the epicenter of the U.S. pandemic, we are focused on healthcare workers in New York and New Jersey, organizations where family and friends of Lawline team members are working or serving those on the front lines, and legal funds and legal services organizations doing coronavirus relief work. Some of the critical organizations we have donated to so far are:
Frontline Foods: This amazing program raises funds for local restaurants to provide meals to hospital workers all over the country.
Bikur Cholim: This volunteer driven organization has delivered meals to ICU nurses and doctors in hospitals across central New Jersey, as well as over 100 households with affected family members.
Trinitas Medical Center: Lawline's donation has paid for PPE as well as meals for healthcare workers at this Elizabeth, New Jersey medical center.
Glen Oaks Volunteer Ambulance Corps: This all-volunteer ambulance corps is at risk due to municipal budget shortfalls. Our donation went towards operating costs to keep the program open during the crisis.
John T. Mather Memorial Hospital: Our donation fed ER staff at this Long Island mainstay.
Mt. Sinai Hospital in Miami: Our donation went towards meals for doctors, nurses and hospital staff.
City Harvest: Designated as an essential service by Governor Cuomo to serve as New York City's private response to hunger and largest food rescue organization, our donation to City Harvest was mobilized to feed families in need during the COVID-19 pandemic, and right now BlackRock is matching every gift, dollar-for-dollar, up to $750,000, through June 30, stretching our support twice as far.
Holy Name Medical Center: Lawline ordered dinner for employees from Mama's Empanadas, and our web developer Alberto Mayanga personally delivered the food to the Emergency Room front line workers, supporting both frontline workers and an important local business.
Mount Sinai Hospital: Our donation

helped provide Mt. Sinai clinicians with PPE, and will also help researchers who are developing therapies and searching for a vaccine to be used worldwide.

Legal Services NYC Client Emergency Relief Fund: Lawline is grateful to the legal services attorneys who have taught with us over the years, and for the work they are doing to help meet their client's needs during this unprecedented crisis. Through the Emergency Relief Fund, Legal Services NYC is providing cash grants to low-income clients, many of whom are now out of work and lack access to the social safety net.
Atlantic Health System: Our donation contributed to the purchase of PPE for three hospitals within the Atlantic Health System: Hackettstown Medical Center, Newton Medical Center, and Morristown Medical Center.
Saint Barnabas Medical Center: Our donation went towards the purchase of PPE at this Livingston, New Jersey medical center.
NYC Health + Hospitals: New York City's public hospital fund is providing meals, hotel expenses, laundry services, and taxi rides for healthcare workers, and groceries for their families.
New York-Presbytarian Brooklyn Methodist Hospital: Lawline's donation to this Brooklyn hospital will be divided between its Patient Care Fund, which supports general patient care needs such as the purchasing of ventilators and PPE and the hiring of additional clinical staff, and its Healthcare Worker Fund, which supports the physical and emotional wellbeing of healthcare workers who are on the front lines of the COVID-19 outbreak.
New York-Presbytarian Washington Heights: Lawline donated to this hospital's Patient Care Fund, which provides support for general patient care needs including the purchasing of ventilators and PPE, the hiring of clinical staff, and capacity expansion.
We are grateful to all the healthcare workers, delivery workers, and other essential personnel working to make sure the country continues to function, and we are grateful for our ability to give back to them during these times.
This post was updated on June 5 at 11:58 a.m.
Related Content: