You've Been WARNed: Communicating Outsourcing Transactions to Employees
Sigalle Barness
| June 5, 2015
By: Michael Singer
Edited by: Sigalle Barness
Every outsourcing transaction eventually comes down to people and how they impact, and are impacted by, the deal.
For Gibson Dunn & Crutcher's William J. Peters, the people, and the specific issues involved in their notification and retention, are key to the success of any outsourcing transaction. Peters stopped by Lawline with fellow Gibson Dunn partner, Michael Collins, to offer his views on Employment Issues in Outsourcing, stressing that "when you fail to address [the employee issues]" early on, ensuing problems can impact every aspect of the deal, including the primary endpoint of cost savings. Collins added that often, many (if not all) of the impacted employees, "one way or another will transition to the service provider and become their employees." Because "knowledge retention is often critical to the success of the transaction," maintaining the morale of these employees, and getting them to buy into the deal by staying on with the service provider, becomes a lynchpin of the ultimate success of the transaction.
Once the sniff of a deal is loose in the hallways of any company, employee morale can begin to plummet. A best practice is to create a comprehensive communication plan before a contract is in place. This plan has to address both internal and external communications in order to detail exactly when various parties should be let in on the Agreement. In cases where confidentiality of the transaction process is not critical to the deal, companies earn trust and maintain employee morale when they are more open about the process. Sure, there's no legal requirement that the employer tell its employees anything far in advance of a transaction. But openness and early notification (call it "common courtesy"), where possible, can be sound strategy.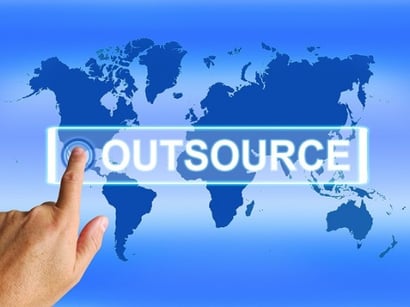 Additionally, the legal duties relating to notifying impacted employees can really trip up the cost savings motivating a deal. Failure to properly comply with the U.S. federal Worker Adjustment and Retraining Notification Act (WARN Act) and corresponding state Acts, along with the Transfer of Undertakings (Protective Employment) Regulations (TUPE—which implement the EU's Acquired Rights Directive) has severe cost impacts.
The federal WARN Act is well-worn territory when it comes to:
mass layoffs (50 or more layoffs amounting to greater than 33% of the workforce) and;
plant closings (companies with 100 more employees who shut down a worksite, i.e., lay off 50 or more employees at the site for 30 days).
Such employees must be given 60 days' notice of the layoff, or the company incurs liability for back pay and benefits. Less well-worn is how WARN interacts with outsourcing transactions.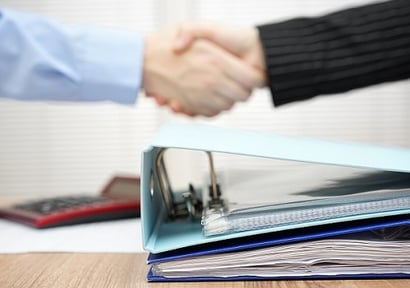 While a company can sell an entire division, regardless of size, to another company without incurring WARN Act obligations (so long as the acquiring company keeps most of the acquired employees), a company cannot transfer (or "rebadge") 50 or more employees to a service provider without becoming subject to WARN Act's 60-day notice provision. This is true even if the 50 employees are still working on-site and never miss even one hour of pay. WARN applies even if the customer transfers 40 employees to a service provider and lays off 10. That still adds up to 50. Failure to properly follow WARN can be a significant added-cost component in a deal.
But, the "notice" and "retention" traps that can undermine an outsourcing transaction don't stop at the U.S. border, for other countries have their own versions. If your customer has offices overseas, you need to keep the notice provisions "over there" on the front burner, as well. The U.K.'s TUPE regulations are one example of a trap for the unwary. Like WARN, it doesn't apply in an acquisition of a business. TUPE is not so much a warning of impending layoff, but an effort to first notify, then ensure, that an employee who is subject to transfer in an outsourcing transaction maintains the terms and conditions of the job they had with the customer. TUPE requires the customer to consult with the employees to, essentially, negotiate the transfer.
Between legally required and "courtesy" communications, a company can ensure it is not faced with extra cost or an unexpected mutiny when a transaction is finalized. If the outsourcing plan has been well-structured, the additional aspects of keeping the labor force intact (retention incentives, benefits structures, etc.), will have been planned for and will take care of themselves as the transition period begins. But without proper communications prior to that period, a customer could wake to find itself in a transaction that is destined for failure.
Share this!
About the Author
Written by Sigalle Barness
Sigalle Barness is Lawline's Chief Operating Officer. Sigalle provides leadership and vision to ensure companies have the proper processes and people in place to effectively grow while ensuring financial strength, stability, and profitability. Sigalle approaches her work with respect, candor, and a balance of decisiveness and flexibility as she furthers the objectives of the company. Sigalle is also an avid lover of music, video games, blogging, asking questions, and all things food. She is also fluent in Hebrew and enjoys writing fiction, traveling and scuba diving. Sigalle provides business strategy and leadership to the company and directly manages Lawline's accreditation, programming and production operations. Sigalle also analyzes market trends and applies insights to develop and execute written and video content including online educational programming, email marketing, social media campaigns, press releases, blog articles and large scale live events. Sigalle graduated summa cum laude from Rutgers University and holds a B.A. in English. She received her J.D. in 2010 from Benjamin N. Cardozo School of Law in New York, NY. Sigalle is admitted to practice in both New York and New Jersey. She is also an active member of the Association for Continuing Legal Education (ACLEA), and is the former Chair of ACLEA's Programming Special Interest Group (2013 – 2015) and National Provider Special Interest Group (2015 - 2017). Before joining Lawline in March 2012, Sigalle litigated civil claims in areas such as landlord tenant, breach of contract and tax lien and mortgage foreclosures actions. She also handled transactional matters such as drafting residential and commercial leases, demand letters, and client conflict waivers. Sigalle is an avid lover of music, video games, blogging, asking questions and all things food. She is also fluent in Hebrew and enjoys writing fiction, traveling and scuba diving.
Sign up to receive the latest articles and insights from Lawline.
---
More Articles