Lawline's Response to the COVID-19 Crisis: Why We Are Letting Our Employees Keep Their Paid Time Off - And Why You Should Too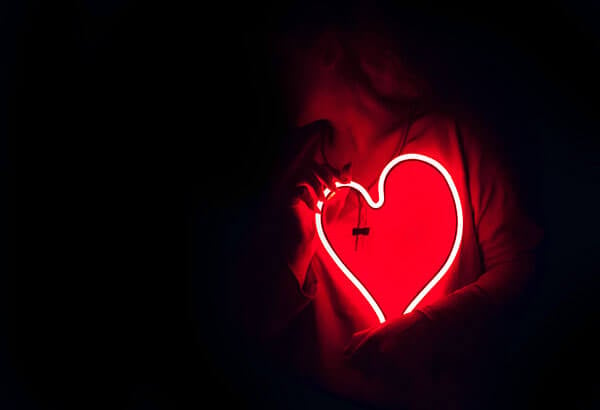 As the Vice President of Business Operations, the past few weeks have been a lot. From moving the company totally remote, staying up to date on new regulations, and making sure our employees have what they need to keep working, I have been thinking on my feet. The one thing in my favor? It turns out that Lawline has been preparing for the Coronavirus crisis for years without even knowing it. Five years ago, we instituted "Work from Home Wednesdays" to allow our employees to have a commute-free day of deep work, so we already had remote work best practices in place. We had been investing in our employees' mental and physical health through subsidized corporate gym memberships and the provision of healthy snacks and lunches in the office, so it was a natural transition to send snack care packages to their homes and to pay for any physical or mental health programs they need during this challenging time. Finally, since we have been prioritizing work/life balance (including paid parental leave), we immediately knew that during this period that we would allow our employees to take any time off they need without having to use their accrued paid sick and vacation leave. Underscoring all of this are our core values of Create, Act, Care, Play and Grow, which have been more integral than we ever imagined to surviving this unprecedented time in history.
1. Setting Up Remote Work in Advance
In 2014, Lawline determined that providing employees with a set day each week to work from home would result in an increase in productivity and increased employee retention. That was how "Work from Home Wednesdays" began. As a result of specific technology investments, we have been able to do this successfully, which made for a fairly smooth transition to working remotely during the COVD-19 crisis. Specifically, we provided Macbook Pro laptops to all team members and switched to a VOIP internet phone service, which allowed all team members to work remotely without having to use any personal devices. We then enrolled the entire company in Slack and Zoom to provide multiple communication options. Further, we required all employees to use two-step authentication on accounts with sensitive data, as well as providing all Macbooks with a VPN in case they were using an unsecure WIFI to protect against any cybersecurity breaches. Finally, as all of our documents are on the Google G-Suite platform, we did not have to worry about connecting to a server in the office to access our work product.
Thus, once we moved the entire office remote in early March, the only real challenge we had to conquer was how to recreate our HD studio where we live webcast over four hundred programs a year to our customers. Our Production, IT, and Development teams have truly embodied Lawline's Core Values of GROW and CREATE through their multidisciplinary approach to solving this problem. By enhancing their skills and finding new solutions, we are now able to film programs remotely from our employee's apartments, and we have tested multiple webcast options which will be finalized in the next few weeks.
2. Investing in Employee's Mental & Physical Health at Home
Lawline has always made an effort to invest in its employees' health through subsidized gym memberships, chair yoga, daily snacks in the office and healthy lunches every Thursday. The leadership team embraced Lawline's Core Value of CARE when they decided to continue to support our employees' mental and physical health during this very stressful period. Since we are unable to go to the gym or yoga classes during this period of social distancing, Lawline has committed to reimbursing employees for any apps or programs they are interested in using to provide them support in their overall wellness. This includes anything from online exercise classes to remote therapy programs. In addition, as we can't enjoy our usual fruit and healthy snacks at the office, Lawline sent snack care packages to the homes of all employees. Finally, in order to keep our spirits up we all embraced our Core Value of PLAY by having lunch remotely together last week and playing an online game together entitled "Jackbox Party Games."
3. Letting our Employees Keep Their Paid Time Off
After twelve years in business, Lawline's employees have grown with the company and we have been so fortunate to share in the celebration of several weddings and the births of employees' children. As such, we have prioritized the work/life balance through expanding our remote work days and as our accrued sick and vacation leave, and providing six weeks of paid parental leave. Once the COVID-19 crisis became more serious (and before any state or federal mandates were passed), Lawline's leadership exemplified our core value of ACT by deciding to close our office and move all of our employees remotely for their safety and that of our greater New York City community. Immediately thereafter, the Lawline leadership team announced that our employees could keep their paid time off during this crisis. Specifically, all employees who: 1) need to take care of their children who are home from school or daycare; 2) are taking care of a sick family member or 3) are sick themselves, can take days off without having to use their accrued Paid Time Off (PTO). We made this decision because our employees' health and the well-being of their families is our number one priority at this time, and we don't want them to feel additional stress about using up their leave. In addition, we wanted our employees to save their vacation days for something fun and special once we can return to normal life. We are also providing employees with a flexible work schedule so they can work the hours that make sense for their families.
Why did we do all of this? Our employees are what make this company go. Lawline can't deliver high quality CLE to attorneys all over the country without our dedicated Lawliners, so we want to make sure we are supporting them to continue working, and we believe other businesses should follow our lead. Identify how you can support your employees to continue working remotely, provide them with wellness programs that they can access at home, and finally, expand their access to sick leave so they can care for themselves and their families. In the short term, this will pay off in employee well-being, and in the long term, with the continued success of the business, and the whole economy.
We are in unprecedented times right now. But in the end, we will be stronger if we stand together.
Related Content: