Lawline's Free Virtual Well-Being Event Encourages A Humans First Approach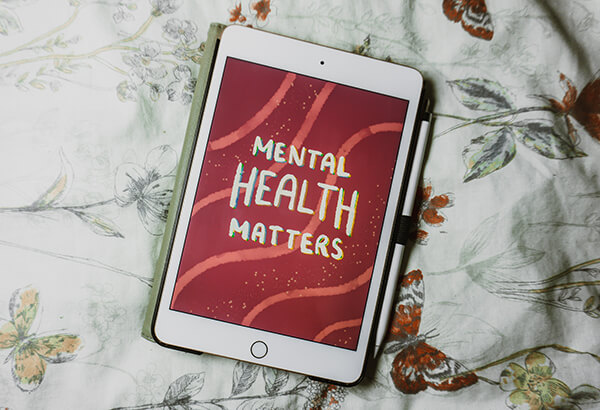 On November 19, 2021, Lawline will host its very first curated full-day virtual attorney well-being event, "Humans First: Supporting the Whole Attorney Through Well-Being." The event is free to the public and is focused on how attorneys can better support themselves and their peers, and become better equipped to manage stress for a healthier life and law practice.
Laurie Besden, the Executive Director of Lawyers Concerned for Lawyers of Pennsylvania, Inc., will deliver the event's opening keynote address, which focuses on the importance of community when it comes to dealing with trauma and to healing.
Following Laurie's keynote address, leaders in the legal well-being space will present sessions on the various ways that firms can support the wellbeing of their employees, how attorneys can seek help for themselves or others who are struggling with substance abuse and mental health issues, and strategies attorneys can implement for preventive self-care. To empower attorneys to support their peers, sessions include Caring Conversations: Best Practices for Approaching an Impaired Colleague and Peer Support Programs with Lawyers Depression Project. Attorneys who have questions about lawyers assistance programs on behalf of themselves or others will find Everything You Wanted To Know About LAPs (But Were Too Afraid To Ask) particularly useful. For those in leadership and management positions within law firms, there are sessions on Best Practices for Creating a Well-Being Program that Supports the Needs of Lawyers and How to Respond When An Attorney Comes to You For Help. Individual attorneys who are interested in building personal resilience and creating a more balanced life in the law will benefit from sessions on Practicing with Purpose, Demystifying the Meditative Practice, Tools for Maintaining Your Mental Health, and Breaking the Law of Stress. There will also be a session on The Power of Inclusion: Enhancing Our Well-Being By Treating Others Well, which encourages and empowers attorneys to be the solution toward a more inclusive legal space.
Event speakers include LiLing Poh, Partner at Reed Smith LLP; Joseph Milowic, Partner at Quinn Emanuel Urquhart & Sullivan, LLP; David Evan Markus, Special Referee in New York Supreme Court, Ninth Judicial District; Cecilia Loving, Senior Vice President of Diversity, Equity and Inclusion (DEI) at PBS; James Keshavarz, Chief Wellness Officer at Gibson, Dunn & Crutcher LLP; and more.
The closing keynote address will be delivered by Bree Buchanan, JD, MSF, the Board President of the Institute for Wellbeing in Law and co-author of Lawyer Health and Wellbeing: How the Legal Profession is Tackling Stress and Creating Resiliency and The Path to Lawyer Wellbeing: Practical Recommendations for Positive Change. Bree served as Chair of the ABA Commission on Lawyers Assistance Programs from 2016-2019, and is currently a senior advisor for Krill Strategies, LLC.
This virtual event is the first of its kind at Lawline, which has long been dedicated to providing high-quality well-being content for attorneys at all stages of their legal careers. This free event will be available for on-demand viewing after it airs on November 19, 2021, so attorneys can take advantage of this critical content at a time that works with their schedule. In addition to the 2021 event sessions, attorneys can also access other well-being programs through Lawline's course catalog, and can pre-register for new programs being added regularly.