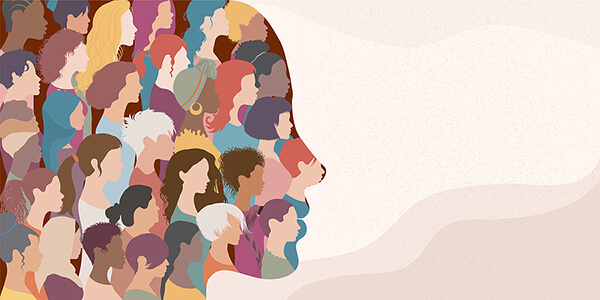 Every year, Lawline compiles a list of the top women faculty from the year prior to highlight their contributions to the legal community and celebrate their accomplishments. 2021 was a difficult year for everyone, our faculty included. They had to keep up with ongoing legal developments due to COVID-19 in addition to a change in presidential administrations, all while dealing with the stresses of working and living during a global pandemic. Our top women faculty not only persisted through a year of constant change, but they also skillfully shared their skills and expertise with the rest of the community, making a lasting impact on the legal profession at large. The women on this list taught some of the most-watched and highest-rated programs Lawline produced in 2021 on a range of critical course topics such as attorney wellbeing, labor & employment issues in a remote work environment, voting rights, and more. We are incredibly proud that we could play a small part in providing the platform for them to shine. We extend our deepest gratitude to our 2021 Top Women Faculty. Thank you for all that you do.
Without further ado, it is our pleasure to introduce our Top Women Faculty of 2021:
Mary A. Smigielski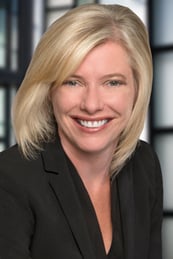 An expert on employment law; a regular speaker on employment law issues and frequent commentator in the media; a partner at Lewis Brisbois LLP, head of their Labor & Employment Practice in Chicago; co-founder of their Illinois Biometric Information Privacy Act (BIPA) Practice, the first in the nation: that's Mary Smigielski. It's therefore no surprise that Mary's first appearance on the Top Women Faculty list is due to her course, 2021 Labor and Employment Law Update, co-taught with Stephen Sitley. Viewers called this course "excellent," "relevant and timely," and "possibly the best Lawline class I've ever taken." Mary lends her decades of experience to the program which is a powerhouse of information covering all the top employment trends of the year such as COVID-19, vaccines, remote work, and much more.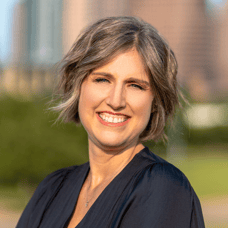 Alyssa is passionate about helping lawyers experience a greater sense of well-being in their lives, despite the intense pressure that attorneys face on a regular basis. She is a proponent of understanding the connection between the mind, body, and spirit in order to live a fulfilling life and, in turn, to be a fulfilled attorney. Her course, Attorney Wellbeing & Ethics: Taking Care of Ourselves & Our Practice, offers practical tools for lawyers to use to manage anxiety and stress. Viewers thought this course offered a "candid and insightful look at mental health and substance abuse issues in the profession," while also imparting "tools to assist with self-awareness, tied neatly into how to manage workloads, relationships, and stressors in the legal profession." This is Alyssa's debut on the Top Women Faculty list.
Francine Griesing, a three-time Top Women Faculty winner, has been recognized extensively for her expertise in commercial litigation and employment law. In her program, Candid Camera: Ethical Strategies for Acing Virtual Proceedings, Francine shares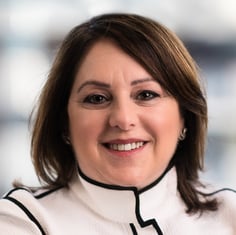 "relevant and memorable" experiences with attorneys, and "provided practical solutions and protections" against "realistic, inadvertent risks" that are par for the course when it comes to virtual proceedings. Her thoughtfulness and thoroughness undoubtedly stems from her 35 years of experience. In 2021, Francine was named "Most Admired CEO" by Philadelphia Business Journal. She also earned the H. Robert Fiebach Award for the Promotion of Women in the Law from the Pennsylvania Bar Association, which is awarded to Pennsylvania law firms that institute programs or initiatives that help women lawyers continue and advance in their careers while maintaining a work/life balance.
Laurie Besden is dedicated to helping attorneys who are suffering with substance abuse and related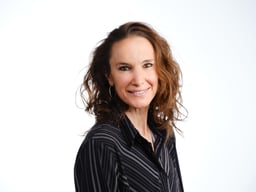 mental health issues, and to supporting attorney well-being well before "burn out." She is a long-time, tireless supporter of the legal community in this regard, having received the Montgomery Bar Association's Henry Stuckert Miller Award for her dedication to public service in the legal profession. Laurie's program, Depression: An Occupational Hazard of the Legal Profession, was noted by a viewer as being "the best presentation I have ever seen, and I've been licensed since 1991." Laurie is a "very powerful and informative speaker. She supports her presentation, not just with personal experience but also with surprising statistical data." It's no surprise that this is Laurie's fourth time as a Top Women Faculty winner.
Erica Dubno has been named as one of Lawline's Top Women Faculty since the list's inception - an incredible feat, but it's not hard to understand why. Erica is a frequent Lawline presenter. She has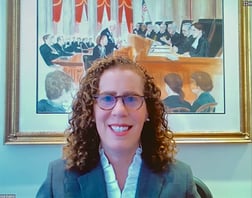 received numerous awards for her appellate advocacy, is named as one of the Top 100 Trial Lawyers by the National Trial Lawyers Association, and has drafted criminal and civil appeals in the Supreme Court of the United States, New York's Court of Appeals, and the Connecticut Supreme Court, among others. In 2021, she presented two programs with co-presenter Ameer Benno: SCOTUS Review 2021 Part I: Criminal Law followed by SCOTUS Review 2021 Part II: Civil Law. One viewer noted of this two-part series, "This is by and far the best course and presenters I have watched."
Ama Karikari-Yawson has been an incredible addition to the Lawline faculty and joins our list of Top Women Faculty for the first time. She is the Founder, President, and Principal at Milestales. Her unique understanding of social issues, business, wealth generation, and the law has enabled her to become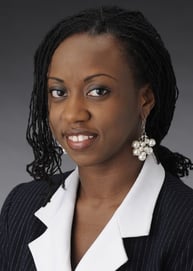 a relevant voice on issues as varied as education, race relations, women's issues, dating, parenting, self-love, afro-textured hair, African identity, bullying, and entrepreneurship. Her articles have been published in MSNBC's The Grio, The Huffington Post, The Atlantic, Madame Noire, and other publications. Ms. Yawson has also appeared on the Today Show, Al Jazeera's The Stream, The Nate Berkus Show, and Fox Business. She presented three courses with Lawline in 2021, including Bystander Intervention Training for the Legal Workplace, Gender Pronouns and Inclusive Language: Their Importance in Law Firm Culture and in Effective Counseling, and Foundational DEI Concepts: Defining Microaggressions, and has quickly become a favorite amongst viewers and the Lawline team. She has been described as "so energetic and very knowledgeable." One recent viewer stated, "I enjoyed the discussion and interesting perspective/experiences. I would love to hear more from Ms. Karikari-Yawson." We agree wholeheartedly and we're proud to include her on this list!
Janell Ahnert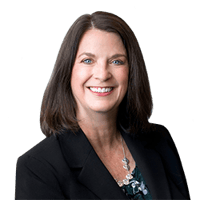 Janell's program, Addressing Issues When Employees Want to Remain Remote, has been a huge hit with attorneys due to its timeliness and the critical information it offers on a topic many employers and employees are currently managing. As our viewers put it, this program offered an "excellent discussion on emerging issues surrounding remote work" and is "one of the best courses Lawline has offered." Janell is a powerhouse in the field of employment law and has been recognized on numerous lists, including Best Lawyers in America since 2015.
Susan Gross Sholinsky, Iris Halpern
Susan Gross Sholinksy and Iris Halpern tackled the significant impact of the pandemic on employers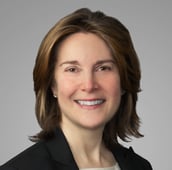 and employees in COVID-19 in the Workplace: An Updated Perspective for Employees and Employers. This dynamic duo garnered rave reviews for their "excellent discussion" with "practical and good advice" on a topic that is "rapidly developing." Iris makes her debut appearance on this list this year. In addition to being a partner at Rathod Mohamedbhai, Iris is very active as a speaker,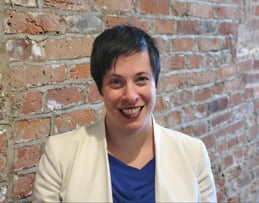 teacher, and writer, and was recently named a "Top Lawyer" in Labor/Employment by 5280 Magazine. Susan, a partner at Epstein Becker Green and frequent Lawline presenter, is also a member of its Board of Directors and Vice Chair of both the Employment Labor & Workforce Management Steering Committee and the Diversity and Professional Development Committee. She is also a member of the Finance Committee and the Executive Committee of the Women's Initiative, and is the New York Co-Chair of 50/50 Women on Boards: Global Conversation on Board Diversity. This is Susan's second time being named a Lawline Top Woman Faculty member.
Emotional intelligence expert Francine Tone believes that leadership skills based on high emotional intelligence help attorneys weather a world designed to foster burnout, keeping them relevant and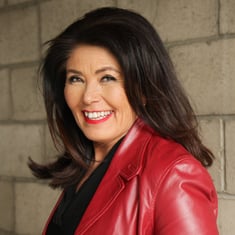 sharp. Her course, Eight Tactics to Interrupt and Combat Implicit Bias in the Legal Profession, teaches evidence-based tactics to interrupt and combat unconscious/implicit bias, an area which many jurisdictions are recognizing as one ripe for potential misconduct issues. Viewers of this course noted Francine's "articulate explanation of implicit bias and practical ways to approach the issue." This is her third time as a Top Women Faculty winner. Francine is the author of award-winning #1 bestselling book What Every Good Lawyer Wants You To Know: An Insider's Guide on How to Reduce Stress, Reduce Costs, and Get the Most From Your Lawyer.
Currently a Partner and lead trial attorney at Russo & Gould LLP, Florina Altshiler has extensive experience at trial, formerly serving as a prosecutor for the State of Alaska, and a deep passion for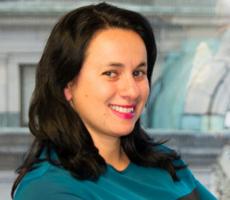 teaching, currently an adjunct law professor at Columbia and SUNY Buffalo. Florina's experience and love for teaching shines in her Lawline programs. This is her fourth time on Lawline's Top Women Faculty list and, this year, she made the list for two of her programs: Conducting Cross and Direct Examination of Expert Witnesses at Trial and Preparing to Climb Everest: A Guide to Trial Preparation. Both were incredibly well-received, and one commenter even pointed out, "Absolutely excellent. It was a privilege to attend this presentation. Instruction and presentation top-notch. Excellent insight shared by a truly great trial counsel."
Aishwarya Minocha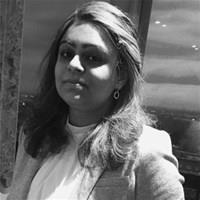 Aishwarya Minocha is a Cybersecurity Analyst and IT Auditor at Stetson Cybergroup. She serves on the New York State Bar Association Technology Committee and is a Cybersecurity Subcommittee Analyst. Her 2021 program, Cyber Hygiene for Attorneys: How to Create a First Line of Defense, benefits attorneys in any area of practice who need to protect their clients and their business from cyber attacks. The course was revered as "useful," "excellent," and "very informative." Aishwarya's unique knowledge in this important and complex field will undoubtedly continue to have a positive impact on the legal field!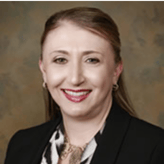 Oops, they did it again: Kimberley Murphy and Lisa Campo make their third appearance on Lawline's Top Women Faculty List for their program Free Britney: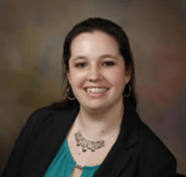 Understanding Incapacity, Abuse & Guardianships. Britney Spears' 13-year-long conservatorship became a lightning rod for controversy this past year, and Kimberley and Lisa were there to contextualize that case and the complex topic of guardianships for Lawline. The two Hale Ball attorneys were lauded by viewers for their "informative," "excellent," "relevant" course. The program tackles emotionally-charged and legally-challenging topics such as incapacity, abuse, and mental illness.
Nikki Semanchik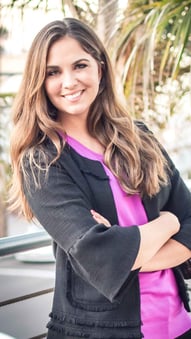 Nikki is a business law attorney with a heart for philanthropy. Her passion for serving her community\ has led to a successful legal career, numerous positions on nonprofit boards, and various speaking engagements at the Annual Nonprofit Governance Symposium. Her experience in the law and philanthropy comes together seamlessly in her program, Nonprofit Law for Attorneys: From Formation to Compliance. Through her teaching, viewers stated that Nikki's presentation was a "practical introduction" to this area of law and provided tools that are "spot on and up-to-date" for any attorney to assist nonprofits and explore their own philanthropic passions. One viewer notes that this presentation provided them with "confidence to begin to practice" in the area of nonprofits.
Erica and Melissa bring years of knowledge and experience in the field of antitrust to their Lawline program A Monopoly Carol: Examining the Past, Present & Future of Section 2 of the Sherman Act, which presents "complex content [that's] extremely well-presented". Another viewer noted it was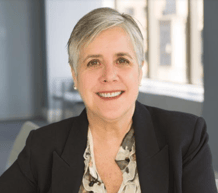 "one of the best antitrust presentations [they] have seen over the years", while another viewer mentioned this program helped them with an antitrust suit they are working on. In 2020, Erica was recognized with the National Asian Pacific American Bar Association's Best Under 40 Award, and Super Lawyers has named Erica as a Rising Star for antitrust litigation in Washington, D.C. She is also the immediate Past President of the D.C. Asian Pacific American Bar. Melissa is currently a Managing Partner of Cohen & Gresser and has been named one of Washington, D.C.'s Super Lawyers since 2011. Previously, she was an Assistant United States Attorney in the Eastern District of Pennsylvania. These women are second to none in their field, and we are so glad they brought their expertise to Lawline in 2021.
Carol Morokoff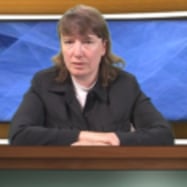 Carol is a legal ethics expert with over 30 years of experience and long-time Lawline presenter. This year, she put her ethics knowledge on display discussing a timely topic relevant to all attorneys - Zoom. Her program, Ethics in the Age of Zoom has been watched over 1,000 times and has received comments such as, "I want Ms. Morokoff to always lead these CLEs, she's a great presenter" and "This class is a must. Ms. Morokoff is an excellent presenter."
Valerie K. Ferrier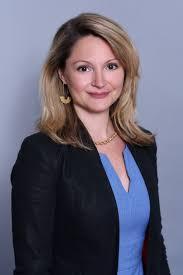 Valerie, Counsel and Co-Chair of the Labor and Employment practice group at Kane Kessler, is an expert in her field, and her expertise shines in her Lawline programs. In 2021, she taught two well-received and timely programs in 2021: Coming Back or Staying Remote? Addressing Employer Considerations for Covid Reopenings and Wage & Hour Claims: A Primer for Associates. Viewers of her programs all agree and two things: Valerie is an excellent instructor, and she provides practical and actionable advice in an easy-to-digest format. As one viewer pointed out during one of her programs, "This was one of the best CLE courses I have attended. It was very helpful, and the information and the presenter was easy to understand."
After just her first year as a Lawline faculty member, Nancy G. Abudu joins our list of Top Women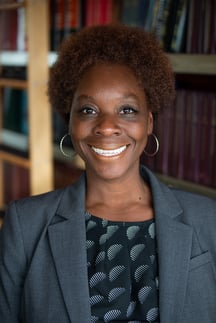 Faculty. As Deputy Legal Director for the Southern Poverty Law Center's Voting Rights Practice Group, she leads a team of lawyers, community organizers, and technical experts in protecting and strengthening the voting rights of people of color and other politically vulnerable populations. Her Lawline program, Voting Rights Litigation Today: Strategies for Moving from Voter Suppression to Election Protection, identified the key federal voting rights cases recently decided or currently before the federal courts, discussed legal theories and strategies from plaintiffs' and defendants' perspectives in litigating these kinds of cases, and suggested techniques for incorporating civic education and media tools in shaping the public narrative around voting as a right rather than a privilege. Viewers of her course described the presentation and topic as "interesting and timely," "very comprehensive," and "fantastic!" We congratulate Nancy for making our list and thank her for her contributions!
Erika M. Lopes-McLeman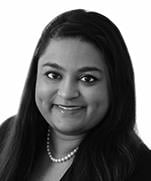 It is no surprise that Erika is one of Lawline's Top Women Faculty this year. Not only did she expertly co-present on a timely topic in her program Litigating with Electronic Information in Civil Cases (Part 1), but she is also highly regarded in her field. She is a member of Dentons' Litigation and Dispute Resolution practice and the firm's Insurance sector group, and in 2021 was selected by Best Lawyers in America as "One to Watch" in Commercial Litigation. Erika is an outstanding presenter. As one viewer notes of her program, "Excellent presenter suggestions, analysis, and content - a privilege."
Katya is a prolific and compassionate attorney. She is the Principal of her own firm, and is the CEO and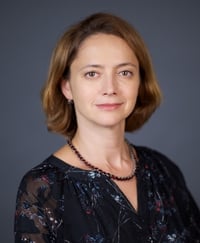 Co-Founder of Jelikalite, a biotech company developing a medical device designed to reduce symptoms in children on the autism spectrum. In her own practice, she takes care in helping senior clients and their loved ones in planning for long term care, quality of life, autonomy, and asset preservation. In her Lawline program, The Basics of Will Drafting in NY: How to Avoid Common Pitfalls in Estate Planning, she thoroughly and thoughtfully details the basics of estate planning. Katya is an incredible presenter, but don't just take it from me. Comments on her program include, "Best course this year", "I think you need to add an "11" for Mrs. Sverdlov!", and "This was the most informative CLE courses I have ever taken".
Leigh Ann Buziak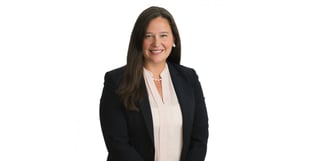 Leigh Ann Buziak is a Partner at Blank Rome and a new Lawline faculty member. She joins our list of Top Women Faculty after a fantastic program titled Drafting Restrictive Covenants to Protect Trade Secrets, Confidential Information, & Business Relationships, which she co-presented with her Blank Rome colleague, Kevin M. Passerini. The course was revered by viewers as "top notch," "excellent," and "very practical." Her career accolades include "Best of the Bar: Employment Litigation" and "40 under 40" by the Philadelphia Business Journal, and "Lawyer on the Fast Track" and "Pro Bono Unsung Hero" by The Legal Intelligencer. We're thrilled and privileged to add Lawline's Top Women Faculty to her decorated list!
Alessandra puts her clients first in her practice, and uses her extensive experience to resolve complex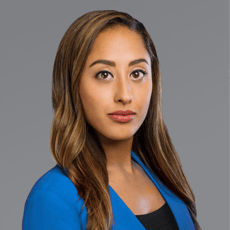 issues. In her Lawline program, Weed Wars on the Horizon: Recent Patent Litigation in the Cannabis Industry, Alessandra brings her intellectual property expertise to the ever-changing cannabis industry. One viewer notes that "Ms. Messing is a fantastic presenter! She is knowledgeable and passionate about the subject matter, she is extremely professional and relatable, and she is a very organized presenter. I enjoyed her presentation very much!" Alessandra has been recognized as a Rising Star for Intellectual Property Litigation by Super Lawyers since 2017, and was a recent recipient of Brown Rudnick's 2020 Elizabeth A. Ritvo Equity and Inclusion Award. This is her first Lawline program, and we are happy to have her on board as a faculty member.
Dr. Muller finds her way to this list not just for one course but two outstanding courses, both with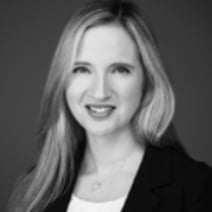 stellar ratings and huge impacts at the intersection of high profile medical and legal issues. Dr. Muller is a board-certified toxicologist, a fellow of the American Academy of Clinical Toxicology, and a registered pharmacist. She teams up with notable attorneys to educate and inform the legal community regarding toxicology issues, a topic rarely discussed outside of a medical school classroom. Her presentations, Toxicology 101 for Attorneys and Opioid, Science and the Law: How High is Too High?, educate viewers by using an "effective instruction technique" of presenting "information followed by an analysis of case studies." As one viewer noted, Dr. Muller's "professional insight...and details make a difference to [attorneys'] understanding" of toxicology issues affecting clients. There is no doubt that Dr. Muller is "one of the best," as noted by a viewer.
Colleen Quinn, Owner at Quinn Law Centers LLC, is an absolute rockstar for Lawline and joins our list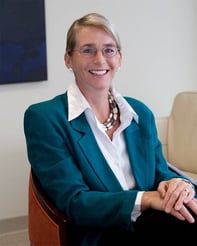 of Top Women Faculty for the first time. Between 2020 and 2021, Colleen presented twelve courses with Lawline and is rapidly approaching 15,000 course views. At first glance, it looks as though she has as many career accolades as she does course views. Her most recent recognitions include being honored as a 2021 Fellow of the Virginia Law Foundation, and being listed as one of "The Best Lawyers in America'' by U.S. News and World Report. One of her 2021 Lawline programs, Avoiding Gender Identity & Sexual Orientation Discrimination in the Workplace, teaches attorneys how to be culturally competent so as to understand and use proper terminology applicable to the LGBTQI community and learn how to recognize and prevent gender identity and sexual orientation discrimination in the workplace. Viewers of this program described Colleen as "fantastic and really passionate about the issues'', and "very knowledgeable." One viewer exclaimed, "Colleen Quinn never disappoints!" We could not agree more and are proud to have her on this list!
Dolly Hernandez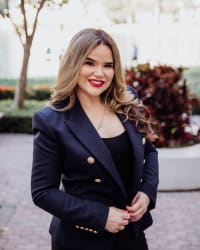 In her legal career, Dolly faces complex marital and family law matters head-on. She is the co-author of the article, Protecting an Inheritance in the Event of Divorce, published in 2020. It is no wonder that her program, similarly-named Protecting Inherited Assets in the Event of Divorce received rave reviews by taking a frequently misunderstood and under-protected asset in family law and giving viewers a deeper understanding of the issue and practical pointers on how to protect their clients. A viewer noted that this was "the best CLE I have seen all year." Another viewer took the presentation to heart and used the information Dolly presented in their own estate planning needs.
Dedication to learning and education is a core pillar of Lawline. Learning and educating is also the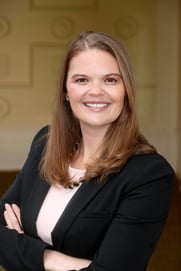 driving force behind Jordan's professional and personal successes within the world of cyber security and technology, including her selection as a Fulbright Specialist in Cybersecurity and Data Privacy. As an Assistant Teaching Professor of Law at Drexel Kline School of Law and the Global Privacy Team Lead at Beckage, Jordan's passion for teaching and technology is highlighted in her program Negotiating Cyber, Privacy & Technical Contractual Agreements. This program was noted by viewers to be "packed with a ton of practical and actionable information" and one of the "best Lawline courses." While viewers loved the "practical advice that will be applicable in day-to-day" legal situations that the presentation provided, many specifically noted Jordan herself was one of "the best presenters" on Lawline - no small feat in Lawline's robust list of faculty.
Jennifer Rubin, Bridgette A. Keller, Lara D. Compton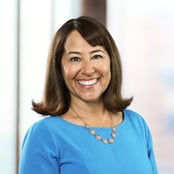 Jennifer, Bridgette, and Lara are an outstanding group of presenters that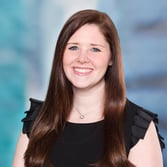 brought their passion for employment and health care law to their first-ever Lawline program, Legal, Ethical and Practical Issues for Vaccine Credentials and Verification for Workplaces. Jennifer is a frequent writer for many publications and has been widely recognized for her work. The National Law Review named her its "National Law Review Go-To Thought Leader" in 2020, and Law360 named her as a member of the Law360 Employment Editorial Board in 2021.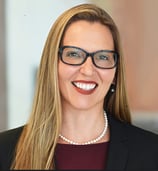 Bridgette has been recognized on the New York Super Lawyers Rising Star: Health Care list and received the ABA-BNA Award for Excellence in the Study of Health Law. Lara is a powerhouse in health law, and has been recognized for her contributions in the Los Angeles Business Journal and the American Health Lawyers Association. Viewers agree that this incredible team is not one to miss. "All attorneys should take this CLE."
Michelle I. Anderson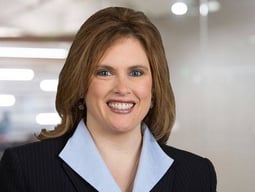 Michelle Anderson, Partner at Fisher Phillips, has more than 30 years of experience practicing employment law and we were lucky enough to have her share her expertise in her program, What to Do When the DOL Comes Knocking. Viewers can't stop raving about this program. "Perfect level of information. Great presenter. I would watch other sessions with her!" Michelle has a number of recognitions under belt, including being listed as one of the Best Lawyers in America since 2021, and being recommended as a leading practitioner for Labor and Employment Disputes: Defense by The Legal 500 United States.
Amanda Baker, Kristina Grimshaw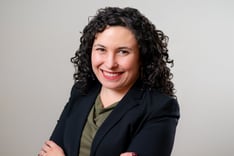 As attorneys who help clients find practical and compliant solutions to their labor and employment issues from recruiting to separation, Tina Grimshaw and Amanda Baker are well-versed in what it means to maintain compliance in a constantly evolving legal landscape. Their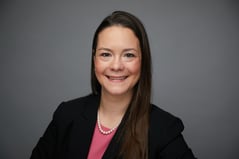 program, COVID-19 and Employment Law Compliance, served as "a very timely and useful overview" of a "fast developing area" with "lots of good content" and a "helpful use of hypotheticals." One attendee raved that the course was "right on point. Good use of law, then application, then case decisions. Perfect!" We couldn't agree more, and are happy to welcome Tina and Amanda to the Top Women Faculty list for the first time this year.
​​Hope Comisky brings an incredible wealth of knowledge and experience to her Lawline programs.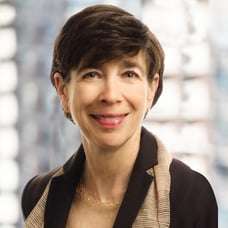 Among other honors, Hope has been regularly recognized by Best Lawyers in America and Super Lawyers for her work in employment law, she was named "Lawyer of the Year" by Best Lawyers for Labor and Employment law in Philadelphia, she has been a Philadelphia Business Journal Best of the Bar honoree for her work in employment litigation, and she was recognized as a Labor and Employment Star by Benchmark Litigation. She is a frequent lecturer and author on employment law and professional responsibility topics, including as an adjunct professor at the University of Pennsylvania Law School, and it shows. For her debut on Lawline's Top Women Faculty List, Hope's program Avoiding Gender Discrimination Claims by Attorneys in the Legal Workplace garnered comments such as "excellent speaker!", "the most interesting CLE I've taken in a while", and "excellent and informative presentation by a well-informed presenter."
Cecillia X. Xie, Marian A. Waldmann Agarwal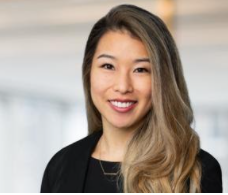 The fantastic duo of Cecillia Xie and Marian Waldmann Agarwal recently co-presented their first Lawline course and join our list of Top Women Faculty for the first time. The pair both practice law at Morrison & Foerster, with Cecillia serving as an Associate and Marian serving as Of Counsel. Cecillia advises clients across various sectors worldwide on strategies for managing privacy and data security risks. She has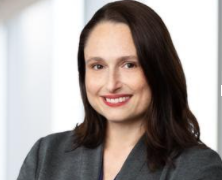 substantial experience counseling on privacy and cybersecurity issues in product development, corporate transactions, including joint ventures and M&A, and data breach preparation and response. Marian works with companies on designing and building various aspects of their privacy programs, including drafting internal policies, procedures, and guidelines for legal and non-legal audiences that incorporate privacy best practices and legal requirements in daily operations and also advises clients on complying with U.S. and foreign privacy and data protection laws. Their course entitled What Is It Good For? Drafting Privacy and Data Security Provisions in Contracts received rave reviews, with viewers hailing the presentation as "very well done," "excellent," and "very clear." One viewer stated that this was the "best Lawline course [they had] listened to so far."
We want to thank our top women faculty for their ongoing contributions to the legal community and for using their voices to inspire and encourage others. We appreciate all that you do!
You can find more programs taught by our top women faculty in our on demand catalog.