Lawline's Top Women Faculty of 2022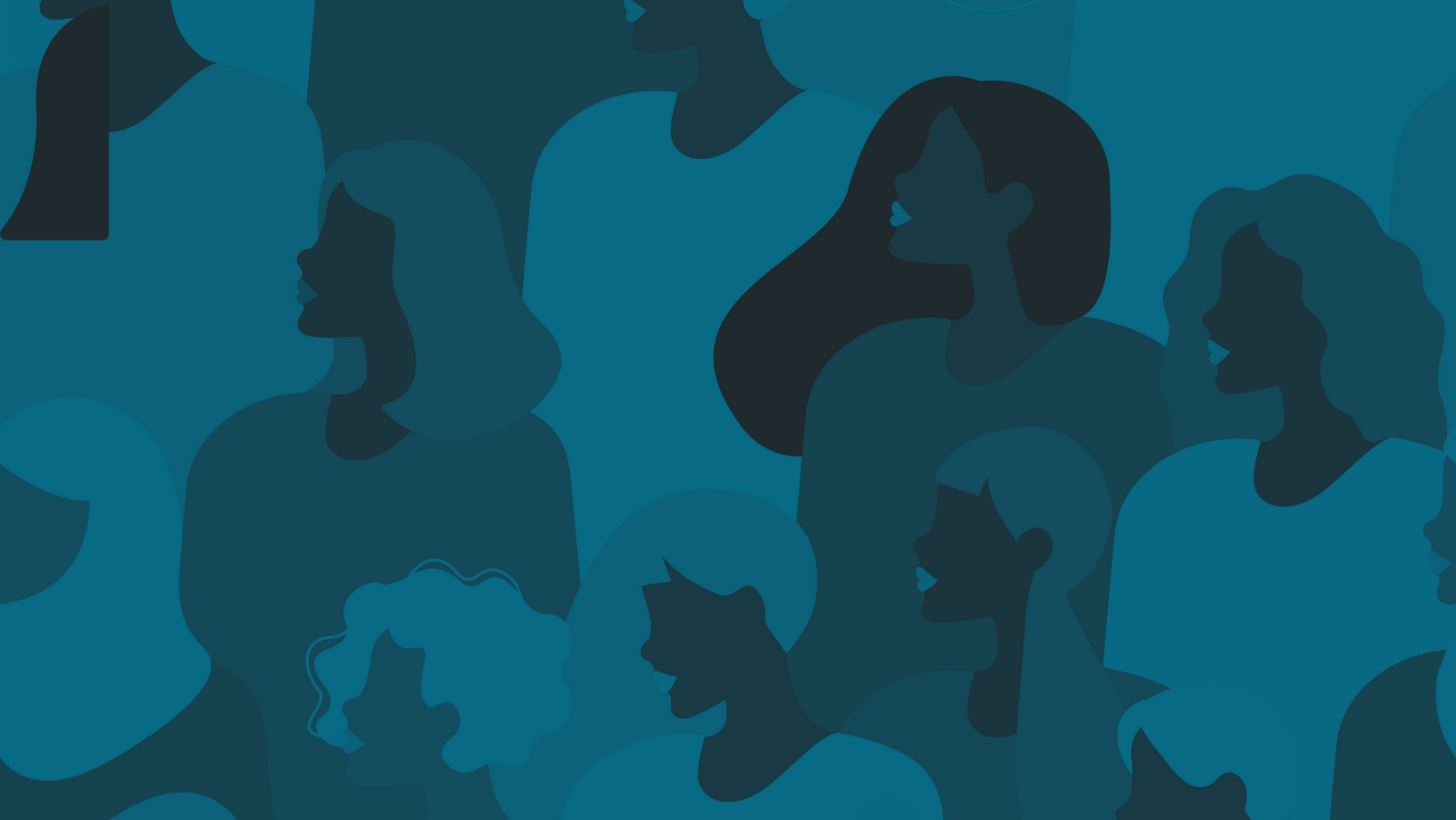 Lawline is proud to present our annual list of Top Women Faculty of 2022. We're thrilled to showcase the talented women who contribute to our mission of empowering attorneys to take charge of their personal growth with practical knowledge that accelerates their ability to grow and serve. This year's list includes accomplished women from a variety of practice areas and backgrounds, each with unique perspectives and experiences to share with the Lawline audience. In addition to their numerous achievements, honors, and recognitions, we'd like to recognize this group of women for taking time out of their busy careers to share their insights and expertise with the legal community. We couldn't be prouder to work together with this amazing group of attorneys and leaders.
Leah Del Percio is the President, CEO, and co-founder of Trustate, one of the world's fastest-growing estate administration platforms. Making her first appearance on the list, Leah taught an astounding 7 Lawline courses and received over 21,000 course completions on Lawline. Leah's courses focused on the ins and outs of estate administration, from how to effectively use technology to atypical assets such as cryptocurrency. She also taught a highly regarded course on how to explain legal concepts to clients. One Lawline user described Leah as being "the best presenter yet - and I have been doing this for years now."
Jessica Lynn Dagley is an attorney in the Chicago office of Akerman LLP. Her practice focuses on professional liability and commercial litigation, including the representation of attorneys, accountants, financial agents, corporations, and law firms. Jessica was recognized as a Rising Star by Super Lawyers in 2019, 2020, and 2021, a distinction awarded to only 2.5% of attorneys in Illinois under 40. Jessica's course "How to Ethically Practice from a Remote Office" was an invaluable resource for many attorneys newly navigating the world of remote work.
Ama Karikari-Yawson, Esq., is the founder of Milestales Publishing and Education Consulting and the author of The Talk: A Black Family's Conversation about Racism and Police Brutality, Sunne's Gift: How Sunne Overcame Bullying to Reclaim the Gift, and other bestselling books. Also featured on 2021's list of Top Women Faculty, Ama participated in Lawline's 2022 event "Access to the Legal Profession: How Law Firms Can Break Down Barriers to the Pipeline", teaching a session on Inclusive Interviewing. One user remarked, "This was an outstanding training. Beautifully framed, an engaging presenter, and many thought-provoking topics. Would love to see more CLEs from Ama Karikari-Yawson." We agree!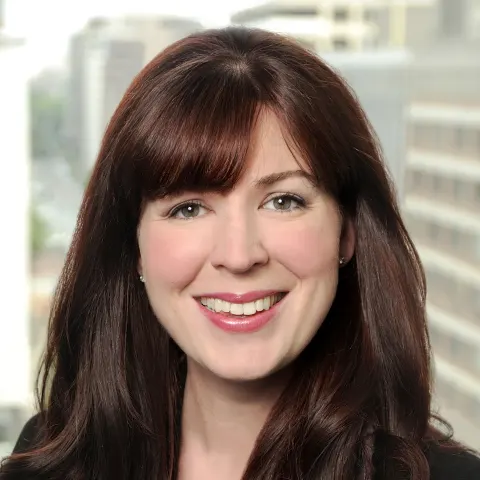 Amy E. Richardson is a partner with the law firm of Harris Wiltshire & Grannis LLP, where she serves as Chair of the Legal Ethics and Malpractice group. In addition to handling complex civil litigation, regulatory compliance matters, and white-collar criminal defense cases, Ms. Richardson counsels and represents lawyers and law firms in disciplinary investigations and prosecutions and malpractice matters.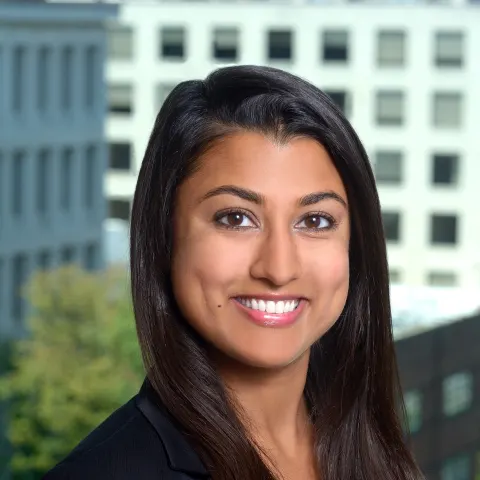 Deepika H. Ravi is a partner with Harris Wiltshire & Grannis LLP, where she serves as Vice-Chair of the Legal Ethics and Malpractice group. Ms. Ravi helps lawyers and law firms understand and comply with their legal ethics obligations. Ms. Ravi counsels clients on ethical restrictions in the practice of law and represents attorneys in disciplinary proceedings. Her experience includes providing advice on ethical issues surrounding partner departures and helping clients evaluate the merits of legal malpractice claims, including competency and conflicts of interest issues.

Amy and Deepika taught one of 2022's most viewed courses, Avoiding Privilege Pitfalls: Ethical Issues for In-House Counsel, which holds a perfect 5 star rating. Lawline members are effusive in their praise of the course, saying, "I recommend this CLE for all in-house lawyers!" and calling it "excellent: informative, practical, and current."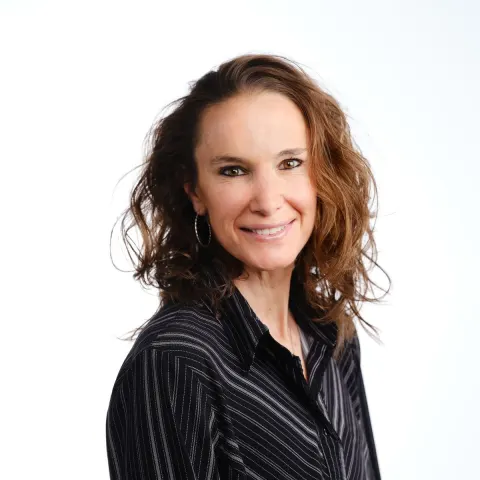 Laurie Besden is the Executive Director of Lawyers Concerned for Lawyers of Pennsylvania, Inc. ("LCL"), responsible for LCL's administrative and financial operations as well as Judges Concerned for Judges. Laurie has been regularly featured on the Top Women Faculty list and has received tens of thousands of completions on her courses.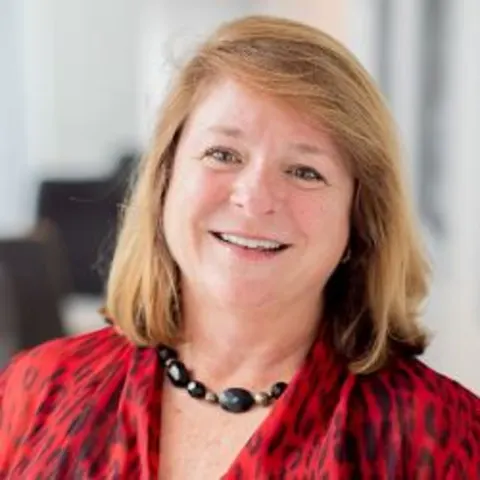 Tracy L. Kepler is the Risk Control Consulting Director for CNA's Lawyers Insurance Program. In this role, she designs and develops content and distribution of risk control initiatives relevant to the practice of law. She collaborates with the underwriting and claims teams to develop and execute strategies for the profitable growth of the program. Prior to joining CNA, Tracy served as the Director of the American Bar Association's Center for Professional Responsibility (CPR), providing national leadership in developing and interpreting standards and scholarly resources in legal and judicial ethics, professional regulation, professionalism, client protection, professional liability, and attorney well-being.
Tracy and Laurie combined forces on their new program Attorney Licensure and the Impaired Professional (Update), which one user called "the best substance-related course I've seen in 20 years of practice."
Patricia "Patti" Wilhite McCartney has been a licensed Texas attorney for more than twenty years and has practiced in multiple areas of law with an emphasis on medical malpractice, animal law, and estate planning. Patti is also a Naturopathic Doctor and an Animal Naturopathic Doctor. She is the author of Lawyers with Legacies. Patti presented four Lawline courses in 2022, covering a range of topics from advanced planning for companion animals to mental health and well-being for attorneys. One viewer of Patti's courses said, "LOVE this course. Instructor is an inspiration."

Watch Any Course for Free
Start a no-risk free trial today to watch any Lawline On Demand course for free. Choose from over 1,800 courses, including attorney well-being, ethics, professional development and 40+ practice areas. No credit card required, no catch.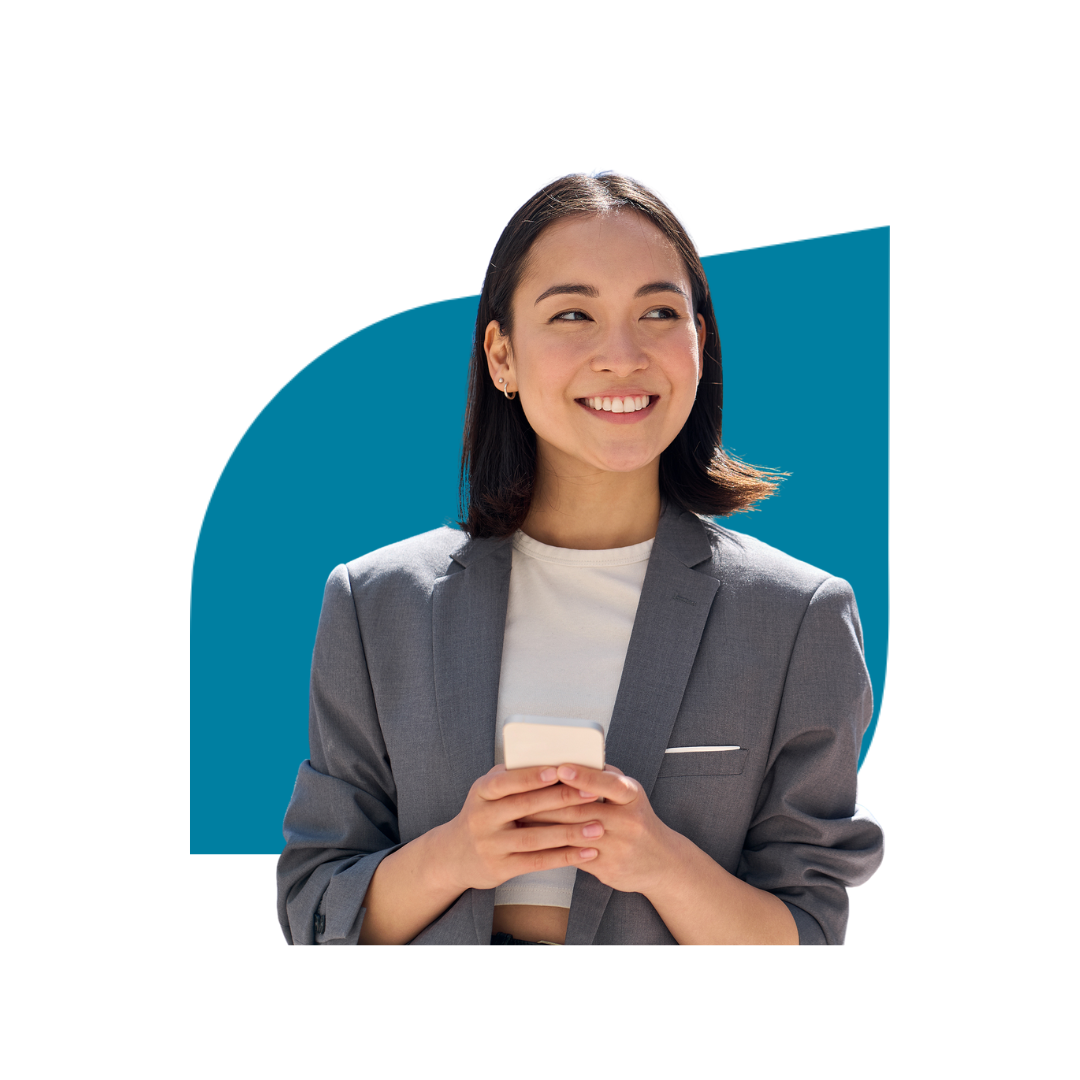 An esteemed constitutional attorney, Erica T. Dubno worked with Herald Price Fahringer for 20 years. She is one of the National Trial Lawyers Top 100 Trial Lawyers. Erica Dubno has received awards for her appellate advocacy and, together with Mr. Fahringer, has drafted criminal and civil appeals in the federal Courts of Appeals for the Second, Third, Fourth, Eighth, and Ninth Circuits, as well as the United States Supreme Court, and in the New York Court of Appeals. Teaching with Lawline for over a decade, Erica's programs are highly rated and have over 50,000 total completions. Her recent course, in concert with Ameer Benno, SCOTUS Review: Spotlight on the Shadow Docket, has a perfect rating after almost 1,800 completions. Lawliners praised it as "very comprehensive and interesting", and called it an "excellent, fast-paced, [and] informational presentation."
Fostering transformation at the personal & professional levels as well as creating workplaces & cultures where employees thrive is at the heart of Dr. Erika Powell's work. For the past 17+ years, she has partnered with organizations to design, create, and facilitate leadership training, team building solutions, and employee development interventions. Over the course of her career, she has consulted on a variety of initiatives in the corporate, higher education, and non-profit sectors, both nationally and globally.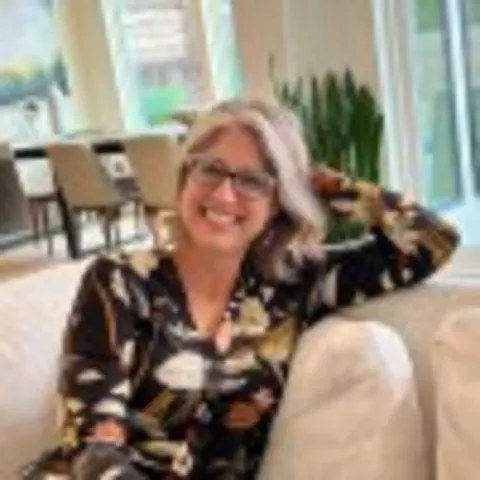 Alyssa Johnson is a teacher, consultant, and coach who works with lawyers and legal organizations on topics related to lawyer well-being. This includes stress management, work-life boundaries, and experiencing more pleasure in life. She's passionate about dismantling white supremacy within the legal profession and works with white women and white trans women to address their race-based trauma.
Erika and Alyssa teamed up for Becoming Race Literate: Dismantling White Supremacy in the Legal Profession from the Inside Out. In this interview-style CLE, they discuss white supremacy in the legal profession and its effects on both people of color and white people. Treating a difficult subject with candor and vulnerability, one Lawline user said of the program, "every attorney should be required to take this."
Sarah Gervase has been Assistant General Counsel at the National Rifle Association since 2006. She lectures frequently on a broad range of firearms law, including self-defense, the Second Amendment, state constitutional arms provisions, preemptions law, gun trusts, civil rights actions, and state and federal firearms laws. She drafted the women's amicus briefs on behalf of women state legislators in the D.C. v. Heller and McDonald v. Chicago U.S. Supreme Court cases. Justice Alito cited and quoted her brief in the McDonald plurality opinion.
Sarah taught two courses on gun law and self defense for Lawline in 2022, garnering almost 3,000 course completions. One Lawline user described Sarah as "one of the best presenters I have seen. Her delivery, content, and clear information was very helpful."
Devika Kewalramani is a partner and chair of Moses & Singer's Legal Ethics & Law Firm Practice which advises law firms, lawyers, and legal departments on ethical and legal aspects of law practice. She also currently serves as the firm's general counsel. Devika has been appointed by the New York State Supreme Court, Appellate Division as a member of the Attorney Grievance Committee for the First Judicial Department. She served as a member of the New York State Bar Association's Restarting the Economy Work Group in 2020 which worked to develop guidance for reopening law firms in New York State. Devika was appointed a member of the New York Commission on Statewide Attorney Discipline in 2015 and served as a co-chair of its Subcommittee on Transparency and Access. From 2014 to 2020 she achieved Super Lawyer status in the Metro Edition of New York Super Lawyers®.

Devika's Lawline course, "Ethics for Small Firm & Solo Practitioners: Common Challenges & Careful Compliance" highlighted the most common ethical violations that solo and small firm practitioners should watch out for to avoid getting into trouble. Viewers praised it as "very useful" and a "thorough overview" of the ethical pitfalls often faced by solo and small firm practitioners.
That's right, a Lawline program featured not one, but two Trishas! Trisha Rich is an attorney in Holland & Knight's Chicago and New York offices, and serves as the national co-chair of the firm's Legal Profession Team, and as a member of the Litigation and Dispute Resolution practice. Ms. Rich also serves as the Deputy Professional Responsibility Partner for Holland & Knight's Chicago office. Ms. Rich is a national leader in the legal ethics community. She founded and coordinates the Attorney Defense Initiative, the nation's first privately sponsored pro bono initiative that focuses on assisting impaired lawyers facing disciplinary charges. Ms. Rich serves on the board of directors of the Association of Professional Responsibility Lawyers as the organization's President-Elect and is a frequent speaker and author on a variety of issues related to ethics and risk management.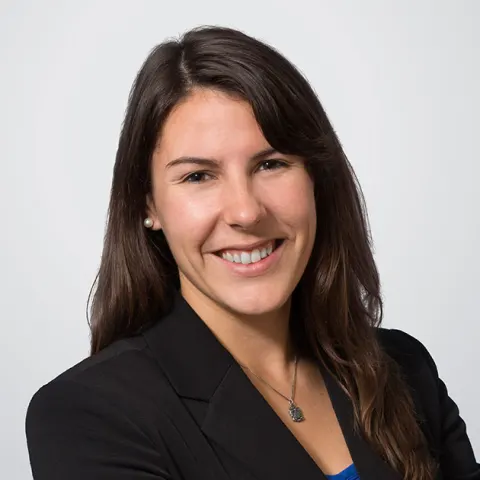 Trisha Thompson is a litigation attorney in Holland & Knight's Portland office, where her practice focuses on ethics and risk management for law firms and lawyers, as well as commercial and employment litigation. Ms. Thompson represents lawyers and law firms in a variety of contexts, from organizational issues (such as formation, operations, dissolution, and lateral lawyer moves), to state bar disciplinary defense. Prior to joining Holland & Knight, Ms. Thompson worked as the supervisor of a research team at a national healthcare-focused nonprofit organization
Their joint Lawline program tackled the common ethical, contractual, and fiduciary risks to lawyers and law firms associated with lateral transitions – which can include single lawyers, groups of lawyers, or entire firms merging together. One Lawliner called it "the best and most useful course this year."
The recent program AI, Intellectual Property, and NFTs in the Metaverse: Legal Questions and Considerations was presented by a super team of accomplished women from McKinsey & Company.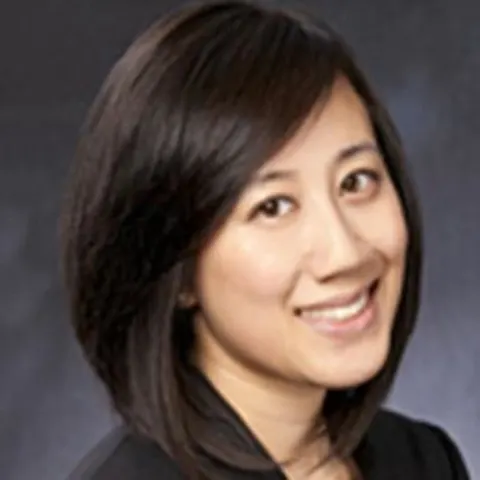 Jen Lee is Managing Counsel at McKinsey & Company, leading the firm's Intellectual Property and Asset Development & Delivery Legal teams, which span globally and across sectors and technologies. Her practice focuses on providing subject matter expertise, counseling, and management of the firm's intellectual property. She also focuses on supporting the firm as it develops new products and offerings where she often advises on a wide-range of issues, including data privacy, data use, intellectual property, reputational risk, and more.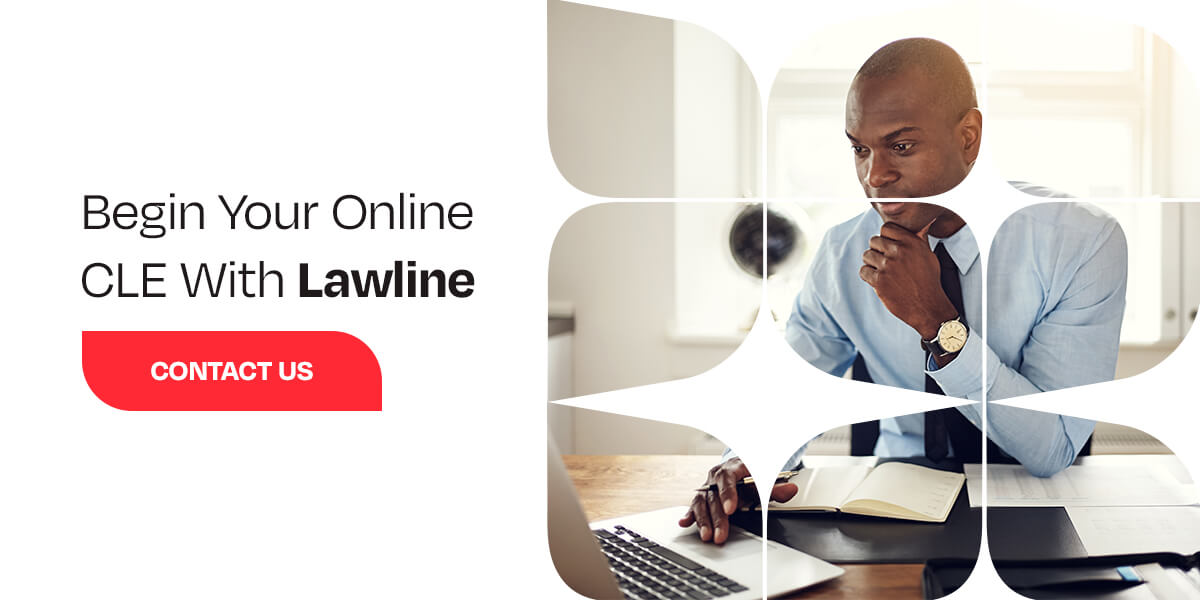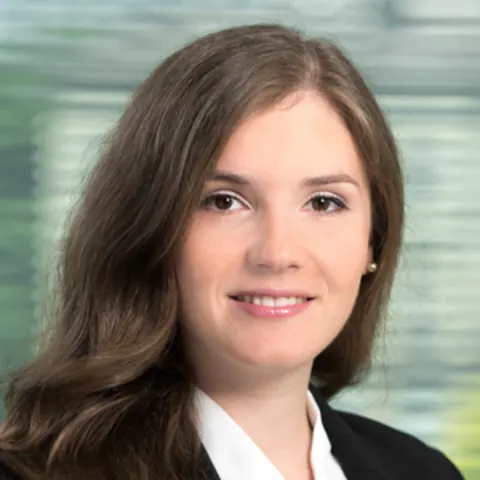 Aleksandra (Ola) Gruszka is an Assistant General Counsel with McKinsey, where her work currently focuses on protecting the company's intellectual property portfolio. In the past Ola has played a number of different roles within McKinsey & Company Legal Department, including integrative general legal counseling in Central Europe and France and leading legal support for McKinsey & Company Solutions in the EMEA region.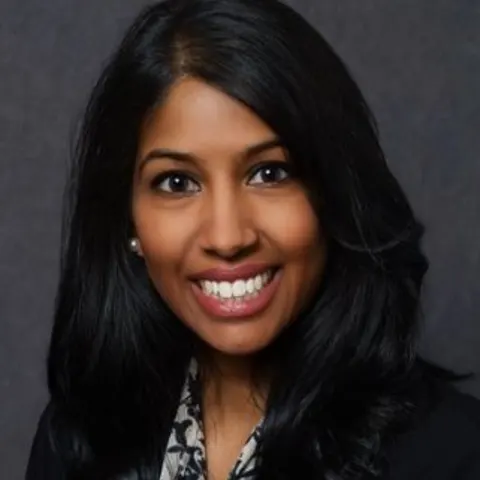 Ami Bhatt is an Associate General Counsel with McKinsey & Company, where her work focuses on managing, clearing, and protecting the company's intellectual property portfolio, including leading its trademark management strategy. Prior to joining McKinsey, she was an in-house attorney with Take-Two Interactive Software, an interactive entertainment company, where she handled IP and publishing issues across the company's publishing labels.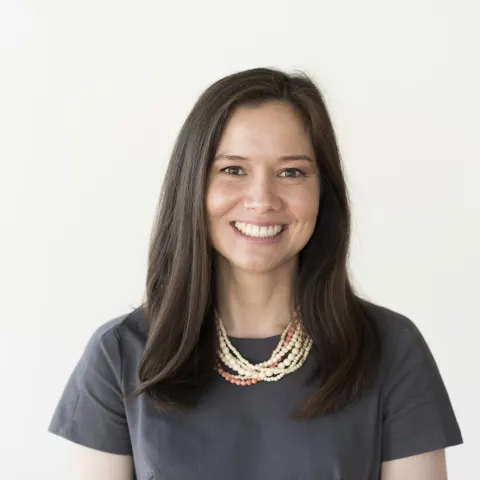 Stephanie Spangler is an Associate General Counsel at McKinsey, where she focuses her work on supporting functional and client-serving teams on data risk, data management, and data privacy issues. She is a dabbling futurist who is energized by collaboration, innovation, and creativity. Prior to McKinsey, Stephanie was an associate focusing on contentious and non-contentious intellectual property matters, such as domestic and international trademark prosecution, copyright and trademark enforcement, and licensing.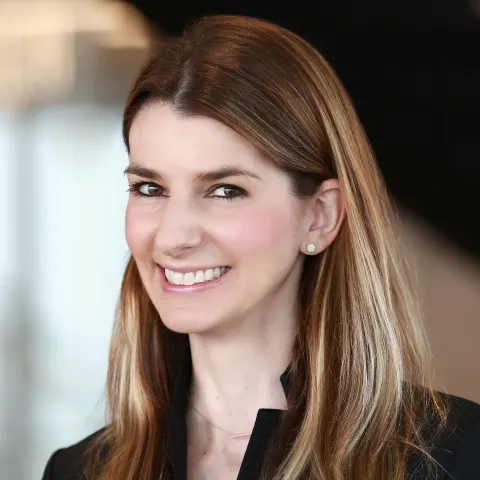 Ilona Logvinova is Associate General Counsel at McKinsey & Company, within McKinsey Digital, working closely with advanced analytics, AI/ML, cloud strategy and enablement, and digital builds across a range of industries. Prior to joining McKinsey, Ilona was Senior Counsel at Mastercard, where she worked on ground-up technology builds and tech transactions to leverage the company's core assets and explore broader partnership opportunities. Prior to Mastercard, Ilona was an Associate at Fried Frank, where she specialized in leveraged finance representing borrowers and lenders in secured and unsecured financings.

Their program saw over 1,000 completions, and was praised by Lawline members on its "diversity of perspectives" and "fascinating information." One user even said that the program was "eye opening - almost terrifying how proficient each speaker is with her area."
Kristen Prinz is an employment lawyer, business counselor, and founder of The Prinz Law Firm. She focuses on providing clients with strategic and cost-effective legal and business planning solutions to assist business owners, entrepreneurs, and professionals in building and realizing their potential. She has litigated employment law matters before state and federal courts at the trial and appellate level; administrative agencies including the EEOC, the Illinois Department of Human Rights and the Cook County Human Rights Commission; and numerous arbitration panels.

Kristen's 2022 course Workplace Defamation: Can They Really Say That? has a nearly perfect rating after over 1,000 completions. But don't take our word for it - one Lawline member raved, "Excellent presentation, in both content and style! Very informative, helpful, and engaging hour! Five stars!"
Whitney Schneider-White provides practical and innovative solutions to her clients navigating the consistently evolving privacy and data protection landscape. An Associate at Baker Hostetler, she advises clients on domestic and global privacy, data protection, and information governance issues. Whitney is also a Certified Information Privacy Professional (CIPP/US) and member of the International Association of Privacy Professionals (IAPP). In her program Cloud Computing - Client Compliance and Concomitant Considerations, Whitney breaks down a complex and ever-changing topic, and does "a great job of explaining technical issues", as one viewer notes.
Fern J. Finkel, Esq. is a co-founding partner at Finkel & Fernandez, LLP, concentrating in elder law, estate planning, asset protection, benefits, and guardianships. Fern brings a wealth of experience and compassion to her clients. She is known for her skillful analysis of financial and personal circumstances and for providing practical planning to enable seniors and disabled clients to remain independent through advance directives, asset protection, benefits planning, and trusts. Fern has received numerous awards for her pro bono service, and has held leadership positions including President of the National Academy of Elder Law Attorneys (NAELA) New York Chapter, Chair Elect of the New York State Bar Association Elder Law and Special Needs Section, Chair of the Brooklyn Bar Association Foundation Law Committee, and Vice Chair of the Brooklyn Bar Association Elder Law Committee.

In 2022, Fern presented a two-part series on Advising Your Clients on Aging, garnering rave reviews. Focused on assisting clients to prepare for their futures, the series explored issues impacting their ability to remain independent in the community, the costs of long-term care, government benefits, and asset protection tools. One user commented, "Ms. Finkel has total command of the subject matter."
Maddy Martin is the VP of Marketing for Smith.ai, which provides superior 24/7 law firm communication & intake services for phone calls, chats, and texts through a combination of skilled live agents and AI technology. She has spent the last decade growing tech startups from New York to California, and has expertise in digital marketing, small business communications, lead conversion, email marketing, SEO & content marketing, social media, comarketing, and event marketing.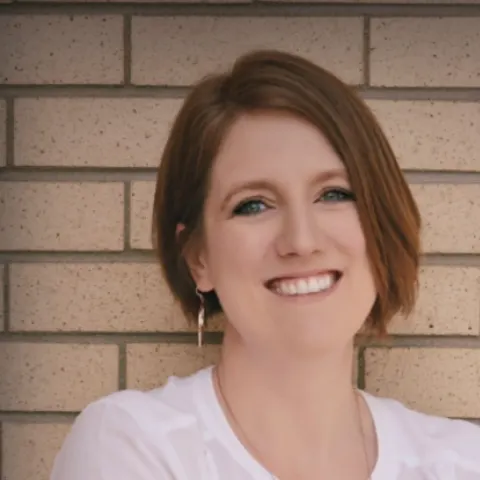 Justie Nicol practices primarily criminal defense work but is also well-known for innovation, systems design, and using legal tech to achieve great results for the firm and its clients. Justie is often teaching other lawyers about tech stacks, guest-lecturing at local universities about animal law, teaching animal control officers how to testify and investigate, or giving webinars on law firm automation.


Their program, Essential Tech, Tools, and Talent for Small Firms, helps small firms identify common law firm tasks and explains how to more easily complete them with tools that combine the best of human and machine intelligence. "They offered a lot of helpful, concrete advice," said a Lawline member.
Passionate about sharing her expertise, Cari Sheehan taught 7 Lawline programs in 2022 alone. She is an Assistant Clinical Professor of Business Law & Ethics at the IU Kelley School of Business – Indianapolis where she currently teaches Commercial Law and Business Ethics. Additionally, Ms. Sheehan is an Adjunct Professor at the Robert H. McKinney School of Law where she has taught courses in Appellate Practice and Procedure and Torts. In practice, Ms. Sheehan is a part-time conflict attorney at Scopelitis Garvin Light Hanson & Feary advising on ethical issues. Her courses are consistently highly rated, with one Lawliner exclaiming, "I have been using Lawline for a few years now and that was one of my favorite sessions. Great job!!!"
Kathleen Parker is Partner at K&L Gates LLP's Boston office, where she is a member of the labor, employment & workplace safety practice group. Kathleen focuses her practice on counseling international and domestic businesses on various employment issues, including preparing and revising internal policies, navigating pre- and post-employment relationships, and properly classifying employees and contractors. Kathleen's employment-related work is complemented by her significant experience representing clients in complex commercial disputes in both state and federal court, responding to inquiries from the Department of Justice and Securities and Exchange Commission, and conducting internal investigations in connection with government enforcement actions. Her 2022 Lawline programs focused on helping women and underrepresented groups in achieving equity in the workplace, especially in promotions and compensation. One attorney called it "among the best CLEs I have participated in."
Lawline was fortunate to have to have 3 preeminent Members of Epstein Becker Green share their expertise in a timely update on state abortion laws in the wake of the Supreme Court's groundbreaking decision in Dobbs v. Jackson Women's Health Organization. Lawline users praised the "diversity of their practice backgrounds to bring a well-rounded view of the impact of this decision on employers and employee benefits generally."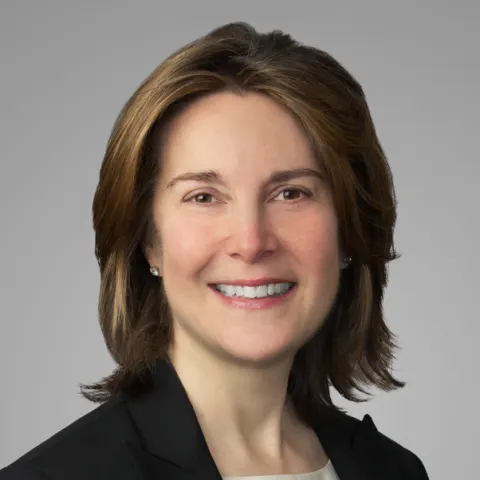 Susan Gross Sholinsky is a Member of Epstein Becker Green in the Employment, Labor & Workforce Management practice. She counsels clients on a variety of matters, in a practical and straightforward manner, with an eye toward reducing the possibility of employment-related claims. In 2019, Ms. Sholinsky was recommended by The Legal 500 United States in the area of Workplace and Employment Counseling. Ms. Sholinsky serves on the adjunct faculty of the Cornell University School of Industrial and Labor Relations, where she teaches courses concerning human resources and the law.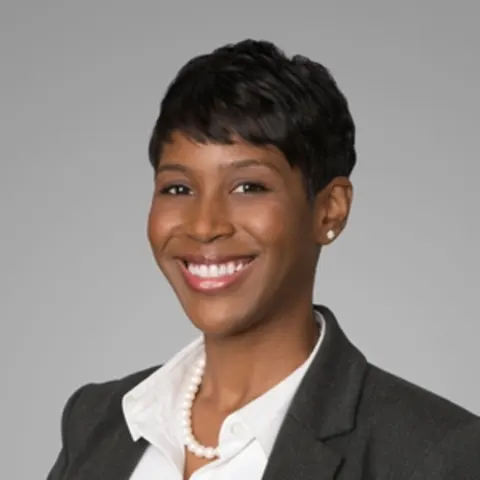 Cassandra Labbees is a Member of Epstein Becker Green in the Employee Benefits and Executive Compensation practice. For more than a decade, she has provided counsel to clients in the financial services and health care industries, corporate clients, and tax-exempt and not-for-profit institutions on a wide range of employee benefit issues involving tax-qualified and non-qualified plans, 401(k) plans, ESOPs, defined benefit plans, the Affordable Care Act (ACA), multiemployer plans, and health and welfare plans. In 2019, Ms. Labbees was recommended by The Legal 500 United States in the area of Employee Benefits, Executive Compensation, and Retirement Plans: Design.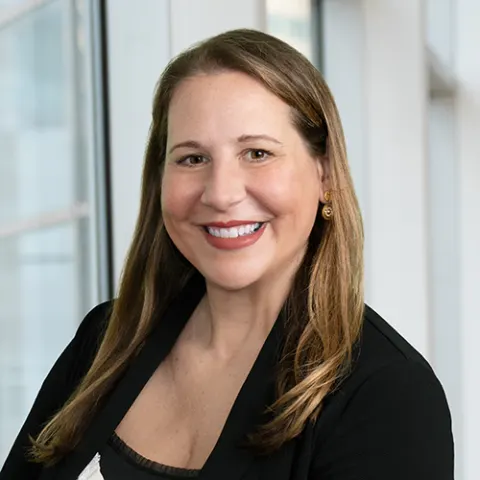 Delia Deschaine is a Member of Epstein Becker Green in the Health Care and Life Sciences practice. Named to the Washington DC Rising Stars list in the area of Food and Drugs (from 2018 to 2020), she focuses her practice on advising pharmaceutical and biotechnology clients on a broad range of FDA regulatory matters. She began her career as a fellow in the U.S. Attorney General's Honors Program and defends clients in civil, criminal, and administrative investigations and litigation. She also conducts internal investigations and diligence in corporate transactions. She is part of the firm's post-Roe task force and co-lead of the firm's Dobbs Procedural and Enforcement Working Group
---
We'd like to thank our top women faculty for their contributions to Lawline and the legal community at large. We're inspired by their legal expertise, their leadership, and their commitment to growth. We're honored to work with an incredible group of leaders.
Stay up to date: receive updates on new content, promotions, and more:
Explore previous Top Women Faculty lists: