Year in Review: Our Top Women Faculty of 2017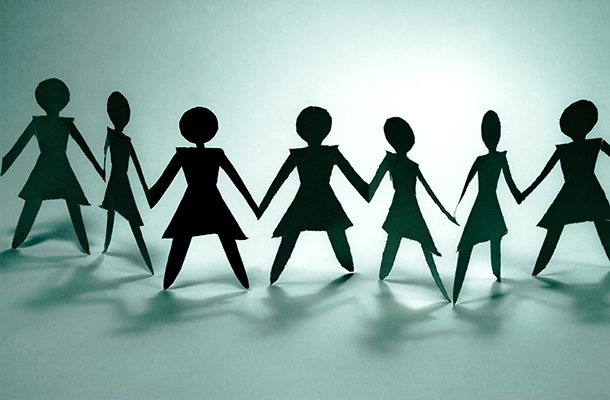 2017 was a powerful year for women. In January, more than three million women came together for Women's Marches in dozens of cities across the country, and in October, the rise of the #MeToo hashtag created on online space for women to share stories of sexual harassment and led to high profile investigations of powerful men for misconduct.
In the legal world, while the ranks of partners at elite firms and in federal judgeships are still dominated by men, women are making gains - Biglaw firms are competing to offer better parental leave to prevent attrition, and more women are feeling empowered to go into business for themselves. Just as importantly, attitudes are changing - earlier this year, the ABA rolled out a new policy aimed at reducing CLE panels dominated by white men, and more states (like New York) are requiring attorneys to take courses on eliminating bias and increasing diversity.
To recognize some of the amazing women who put their time and expertise to work for us, we looked at our data to put together our second annual installment of Lawline's Top Women Faculty. To narrow the field from the hundreds of potential candidates, we are highlighting 25 brilliant female faculty who taught compelling and insightful programs - both solo and on panels - in 2017. Congratulations to these women who are owning the profession!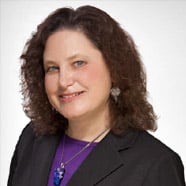 As a Partner at Tarter, Krinsky & Drogin and Co-Chair of the firm's Intellectual Property Practice, Amy helps businesses across a variety of industries realize strategic plans to build their brands, minimize legal risks in intellectual property planning, and maximize growth in all stages of business development. Not only is she a practical legal advisor for her clients, she is also on the Board of Directors for Savvy Ladies, a nonprofit that educates women in financial planning, and a Vice President of the New York Women's Bar Association.
A prolific lecturer on IP issues, Amy's two top ranked programs in 2017 addressed Marketing Through Celebrities and IP Protection in the World of Retail, programs which prompted viewers to say "the time flew by!"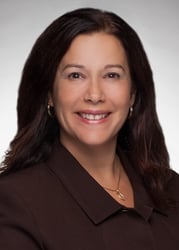 As Vice Chair of the Labor & Employment practice group at Saul Ewing, Dena provides management clients with thorough, strategic advice based not only on her years of federal and state litigation experience, but her perspective as a form in-house HR Officer and Employment Counsel for a large real estate development company. In addition to her legal work, she is also involved with the firm's Women's Development Initiative, and has been named a "Distinguished Leader" by the New Jersey Law Journal.
In Tales from the Courtroom: Using Policies and Procedures to Prevent Future Lawsuits in the Restaurant Industry, Dena uses real life case studies to provide practical lessons for attorneys in an engaging and entertaining manner.
Not only is she a tireless advocate for her immigration law clients, but Lindsay Curcio is also a savvy businesswoman who has been running her solo law practice since 2000. She also teaches at New York Law School and Molloy College, and was a director of the Safe Passage Immigration Project at New York Law from 2007 - 2012.
Outside of the law world, Lindsay is a Second City alum who performs stand-up, improv and more. Her performance chops shine through in her two Lawline programs, Fundamentals of Family Based U.S. Immigration Law and Ethics in the Practice of Immigration Law.
Cheryl Davis has been involved with the entertainment industry since she was an undergraduate at Princeton earning a certificate in Theatre and Dance, so it is no surprise that she stayed connected to the field throughout her law career - after simultaneously earning an M.S.J and J.D. from Columbia.
A former commercial litigation partner specializing in Intellectual Property with Menaker Hermann for over two decades, Cheryl also served as the Vice President of Theatre Resources Unlimited and Outside Counsel for the League of Professional Theatre Women, as well as a writer for As the World Turns. Since filming her outstanding program Fair Use in Entertainment Law in early 2017, Cheryl has taken her prodigious talents to The Authors Guild as their General Counsel, an exciting new phase in her spectacular career.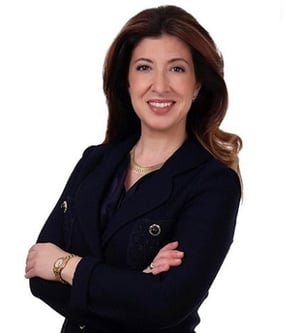 Although Angela Scafuri concentrates her practice on matrimonial law issues, her extensive experience in commercial and insurance law informs this work, especially when it comes to equitable distribution issues. A facile litigator who has argued cases at both the trial and appellate level, including in federal courts across the country, she is equally comfortable in a mediation setting as a trained Collaborative Law Attorney and court appointed mediator. In fact, she is one of very few mediators in New Jersey authorized to mediate cases that involve a domestic violence Final Restraining Order.
Given this pedigree, which includes being named a 'Top 40 Under 40' by the New Jersey Law Journal, it's no surprise that Angela's program Ethics for the Family Law Practitioner has received glowing reviews from our viewers.
Recognized by The Washington Post as one of "seven leading lawyers" in Washington, D.C., Ms. Pederson has been dedicated to the practice of immigration and nationality law for over twenty years, an expertise that shows in her program Representation of Clients in the Nonimmigrant Visa Process at Consular Posts. Focusing on complex immigration issues, Jan has represented unusual clients such as healthcare providers, Fortune 500 companies, and entertainers, and has provided insight on immigration law and current events for numerous national news media outlets. In a testament to her expertise, one viewer commented "I am an attorney and serving consular officer, and this presentation is dead on the money."
With American households holding trillions of dollars in credit card debt alone, struggling consumers are lucky to have tenacious attorneys like Julie Cvek Curley to walk them through their debt options and personal bankruptcy filings. In addition to her private practice, Julie also helped establish a pro se Bankruptcy clinic with Legal Services of the Hudson Valley in 2008, when she was just four years out of law school.
Named a "New York Metro Rising Star" by Superlawyers in 2013, her commitment to her field shines in her program Consumer Debt & Personal Bankruptcy 101, in which she provides a comprehensive, practical overview for attorneys who are newer to the practice area.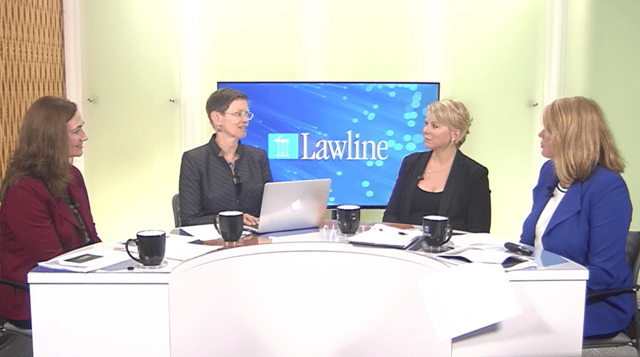 Trisha Rich, Kathleen Clark, Colleen H. Burke, Shannon Nordstrom
These next four women are truly impressive. Trisha Rich, a Partner at Holland & Knight, practices with the Lawyer Ethics, Risk Management and Regulation Team, and regularly consults with law firms on their professional responsibility concerns. In her practice at Collins Einhorn Farrell P.C., Colleen Burke regularly defends lawyers and judges in legal malpractice cases. Kathleen Clark is a Professor of legal ethics, teaching such fascinating courses as The Ethics of Lawyering in Government and National Security Law at Washington University, and has been quoted extensively in national media. Shannon Nordstrom, a solo practitioner in Las Vegas, focuses her practice on advising attorneys and law firms on ethical compliance, and also serves as a small claims and municipal court judge.
Everyone loves a good panel CLE, and Risk Management Practices for Small Firms and Solo Practitioners is the best kind - four talented women at the top of their field providing practical advice to attorneys nationwide on common ethical pitfalls and how to avoid them.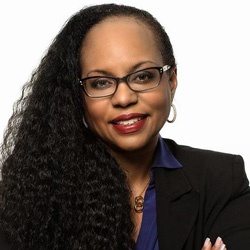 Tanya Hobson-Williams was the first African-American woman justice in the village of Hempstead from 2008 - 2013, when she returned to her active practice, primarily focusing on Elder Law. She regularly assists senior citizens obtain Medicaid for Home Care and Nursing Home Care, and counsels families on common elder care issues. She also does regular pro bono work as a Guardian Ad Litem for seniors in NYC Housing Court.
Her practice has led directly to numerous precedent setting decisions assisting attorneys in the practice of Guardianship Law, and she regularly writes articles and lectures on the topic. Her vast experience shows in her highly rated program How to Prepare for a New York State Medicaid Fair Hearing.
Before obtaining her M.S.J. and J.D., Flann Lippincott ran a successful international company selling luxury home and fashion accessories, following a prodigious career as a photographer, sales manager, and industrial designer. Having acquired and defended her own trademarks, design patent, and contracts for her prior international consumer products company, Flann is sensitive to both the commercial and personal value of intellectual property to her clients, and she brings this background to her practice as the Principal of Lippincott IP.
In her unique program Design Law: A Manufacturer's Delight, Flann delves deep into patent, trademark and copyright law, using props and examples from two iconic products to engage the audience and provide a thorough grounding in the practical application of design law.
Kimberly Kalmanson, Deborah Renner
Deborah Renner, the head of Baker Hostetler's Class Action Practice Group, pro bono coordinator for the firm's New York Office as well as a member of the Diversity Committee, is a frequent lecturer who is able to convey her expertise in an organized and accessible manner. In 2017, she presented a highly rated program on Ethical Considerations in Settling a Class Action with Kimberly Kalmanson, a former Big Law partner who now runs a solo practice focused on contract, securities and fraud disputes. Together, this formidable team walk viewers through the ethics and practice of class action settlements, with one commenter calling the program an "exemplary model for how to weave together ethical and substantive issues."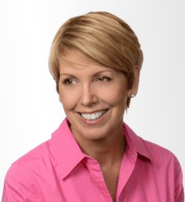 Amy Peck, a Principal at Jackson Lewis and Co-Leader of the Immigration Practice, is also one of the twenty-one elected Directors of the American Immigration Lawyers Association Board of Governors. She is a frequent lecturer on worksite compliance issues and has been quoted in national news media about employment and immigration related enforcement issues. An excellent speaker, both of Amy's Lawline programs have been highly rated, but her 2017 program Worksite Investigations: Preparing for Heightened Immigration Enforcement in the Trump Era, "instills confidence in an area of uncertainty today," an impressive feat in a rapidly shifting legal landscape.
As a District Attorney in New York City for almost fifteen years, Rochelle Berliner gained extensive litigation experience and a deep familiarity with narcotics laws. Since 2005 she has used that experience to zealously advocate for her clients as a solo practice criminal defense attorney, where she has also represented victims of police brutality and misconduct in high profile cases that paved the way for other charges of police misconduct in criminal cases and civil rights lawsuits. An adept speaker, she has lectured extensively on marijuana laws, including in her 2017 Lawline course Reconciling State Marijuana Laws With Federal Laws, which one viewer called "Perfect."
Lenina C. Trinidad, Julie Goldscheid
2017 was a good year for all-women panels, and Ethical Considerations in Representing Domestic Violence Survivors was no exception. Julie Goldscheid, a Professor at CUNY School of Law, which provides a public interest focus, and Lenina Trinidad, a staff attorney at Manhattan Legal Services, provided "very useful tips for handling a delicate topic" and according to one viewer were "the best I've ever seen."
Julie had a prolific career before moving to academia, including a stint as the legal director of Legal Momentum (which was previously the National Organization of Women's Legal Defense and Education Fund), where she pioneered efforts to end violence against women, including defending the constitutionality of the Violence Against Women Act. Lenina not only represents survivors of domestic violence in court, she has also served on several committees examining legislation and policy in order to promote awareness and improve legal policy towards victims - the kind of work that aims to make the need for #MeToo a thing of the past.
As the population ages, end of life care is regularly in the news, and attorneys who work with senior citizens must remain on top of both legal and medical developments to properly advise their clients. Alison Besunder, who both practices in and frequently lectures on issues in Elder Law, Estate Planning, and Guardianship, is the kind of attorney you want on your side. In her course The Ethics of End of Life Decision Making, she reviews the complex legal and ethical dilemmas that arise when implementing a client's advanced directives, and uses real life scenarios to help attorneys address these issues in practice.
A woman who wears many hats, Alison also lectures on cybersecurity issues and serves on the Artificial Intelligence subcommittee of the New York State Bar Association's Technology Committee, proving that in more ways than one she is a lawyer thinking about the future.
Jennifer Friedman has served the public interest for her entire legal career. Starting as an Equal Justice Works Fellow in 1993, she created the Courtroom Advocates Project at Sanctuary for Families - a project which has become one of the largest and most successful pro bono programs in the country - which trains law students and attorneys to represent survivors of domestic violence in obtaining orders of protection. She then directed the Public Interest Law Center at Pace Law School, creating and managing pro bono and public interest career development programs, and served as the Founding Executive Director of the Pace Community Law Practice, an innovative program serving low and moderate income immigrants. More recently she became the Managing Director of My Sister's Place, where she supervises a practice representing survivors of domestic violence and human trafficking.
With this extensive background, it is no surprise that her program on Trauma-Informed and Victim-Centered Lawyering in Domestic Violence Cases and Beyond receives top ratings, including outstanding comments from viewers. As one commenter put it, her "passion for advocacy is obvious and contagious."
Fern Finkel's series of programs in 2017, Advising Your Clients on Aging: How to Plan Ahead Part One and Part Two have already been viewed more than 1500 times and are both recommended by more than 96% of viewers. Given than Fern has been practicing Elder Law for two decades, and is the Vice Chair of the Brooklyn Bar Association's Elder Law section and the Co-Chair of the New York State Bar Association's Elder Law Guardianship Committee, this comes as no surprise.
In addition to her private practice, Fern also devotes time to pro bono work, having spearheaded the Legal Education and Assistance Project (LEAP) at the Brooklyn Bar's Volunteer Lawyers Project, which trains attorneys to do outreach at community and senior centers, and is a mentor lawyer with New York Law School's Elder Law clinic. An outstanding teacher, we are glad that devoted attorneys like Fern are committed to training the next generation of attorneys in this level of zealous advocacy!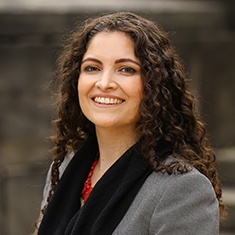 Before law school, Christine Weller worked in the visual arts field. It was as a collections manager for a university gallery that she developed an interest in intellectual property, new media, and the intersecting fields of trusts and estates law. Now an attorney working in corporate transactions and compliance, she brings that background to her practice, working with for-profit, higher education, and nonprofit clients on intellectual property and new media matters, and volunteering with Philadelphia's Volunteer Lawyers for the Arts program.
In her program Copyright Permissions and Social Media Marketing, Christine provides practical advice for attorneys to help their clients avoid legal liability when using new media as a marketing tool, a fascinating topic with utility for many industries.
With attorney substance abuse rates higher than the general population, addressing the issues surrounding impaired lawyers is critical, as demonstrated by the number of states that require substance abuse education as part of their CLE requirements. However, this topic can be difficult to cover in a meaningful and accessible way. That's why we are so impressed by Tracy Kepler and and Laurie Besden, who manage to combine information about recognizing abuse, identifying resources, and avoiding disciplinary issues into an "interesting and compelling story."
These two panelists for Attorney Licensure and the Impaired Professional both have a history of assisting attorneys with their professional responsibilities - Tracy as the Director of the American Bar Association's Center for Professional Responsibility, providing national leadership in legal ethics issues, and Laurie as the Executive Director of Lawyers Concerned for Lawyers of Pennsylvania, overseeing the Helpline and fielding intervention requests. Since it's unlikely that the legal profession is going to become less stressful anytime soon, we are glad these two women are doing the work of providing guidance to the attorneys who need it most.