2017 in Review: A Look Back at President Trump's First Year in Office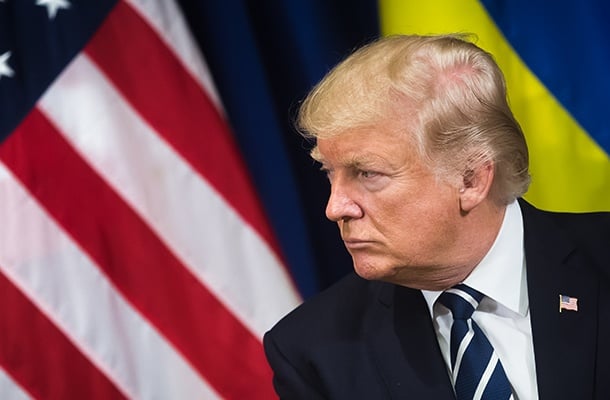 It's only January 18 and already so much has happened! President Trump dissolved his voter fraud commission, engaged in yet another war of words with North Korean Leader Kim Jong Un, and the Administration recently announced the withdrawal of TPS status for roughly 200,000 El Salvadorans.
If the first few weeks are any indication, 2018 promises to be filled with unpredictable twists and turns - particularly in the world of politics, where upcoming budget talks and midterm elections are sure to ignite passions left and right.
Before we move forward and anticipate what's to come, let's take a look back at some of the biggest stories to emerge from President Trump's first year in office: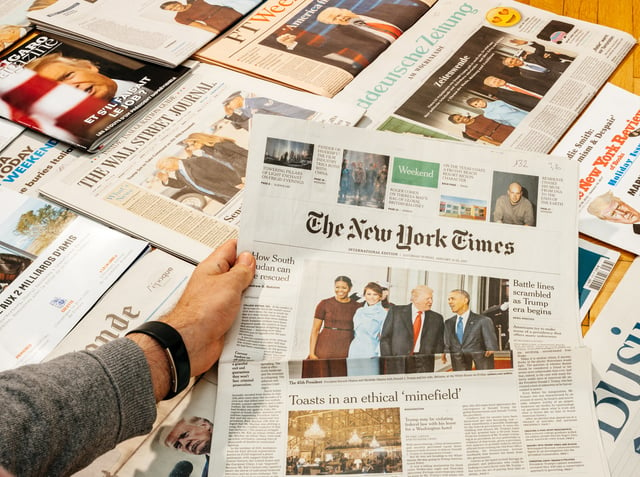 The Immigration Ban: Just one week into his term, President Trump issued an executive order restricting entry of individuals from seven majority-Muslim countries. The move caused immediate chaos, leading attorneys nationwide to rush to the airports and advocate for individuals entering the country. One year later, several lawsuits against the ban have made their way through the courts. Now in its third iteration, the ban remains intact.
The Russia Investigation: In March, former FBI director James Comey confirmed that the FBI was investigating potential links between the Trump Campaign and Russia's interference in the 2016 presidential election. In May, President Trump abruptly fired Comey, which some likened to Nixon's Watergate scandal. The firing prompted Deputy Attorney General Rod Rosenstein to appoint special counsel Robert Mueller to lead the investigation. In widely televised testimony before the Senate, Comey testified that Trump wanted the FBI to drop its investigation of his national security adviser Michael Flynn. Comey's termination and damning testimony raised serious questions over whether President Trump engaged in obstruction of justice. The investigation is ongoing.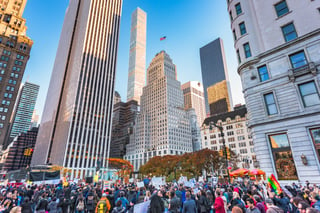 President Trump Exits Paris Climate Agreement: In June, Trump announced that the U.S. would be withdrawing from the Paris Climate Agreement. In response, mayors and governors across the country agreed to remain in compliance with the agreement and former New York City Mayor Michael Bloomberg pledged to contribute the United States' share of the agreement to the United Nations.
Attempts to Repeal the Affordable Care Act (ACA) Are Thwarted: Republicans have long pledged to repeal the ACA. This year, with a Republican president and Republican majorities in Congress, the ACA appeared to be in serious jeopardy. In July, Senate Republicans narrowly failed to repeal the law with a 49-51 vote. Senator John McCain surprised everyone when he voted "no" against the repeal, alongside fellow Republicans Susan Collins and Lisa Murkowski, and all 48 Democrats. Later attempts to repeal the ACA were also unsuccessful. However, Republicans passed a major tax overhaul in December that repealed the ACA's individual mandate - a provision many view as essential to the law's success.
Justice Neil Gorsuch Nominated to the Supreme Court: After the sudden passing of Justice Antonin Scalia in 2016, President Obama nominated centrist Merrick Garland to the Supreme Court. Despite nearly a year remaining in Obama's presidency, Republicans succeeded in postponing the nomination vote indefinitely. Shortly into his term, President Trump nominated Judge Neil Gorsuch to the Court. Despite a tumultuous nomination process wherein the Senate was forced to change its own rules, the Senate confirmed Gorsuch's appointment by a vote of 54-45.
Tensions Rise Between the U.S. and North Korea: To the fear of many, North Korea announced that it now has missiles capable of reaching the U.S. mainland. The threat came amidst a period of increased tension between President Trump and North Korean Leader Kim Jong Un, when the two famously exchanged a series of public insults. Hawaii began preparations in the event of an attack, testing its nuclear warning sirens for the first time since the Cold War.
Racial Unrest in Charlottesville, VA: A white nationalist rally to protest the removal of a Confederate statue quickly turned deadly when one member drove a car into a crowd of counter-protestors. One woman was killed and several others injured. President Trump received wide condemnation for his response to the tragedy, famously declaring that there were "very fine people on both sides."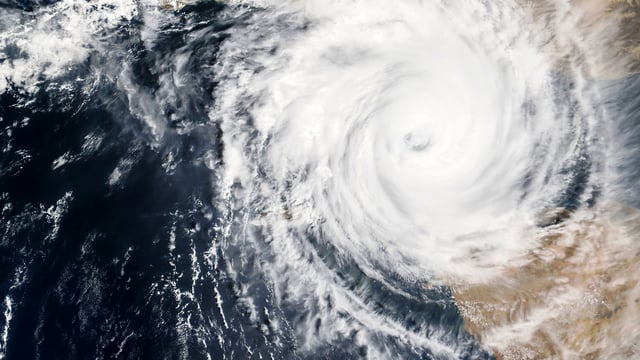 Harvey, Irma, and Maria: Three major hurricanes ravaged Texas, Florida, and Puerto Rico, leaving behind devastation and despair. Hurricane Harvey hit Texas on August 25, killing 82 people in the state and causing billions of dollars in damage. On September 10, Hurricane Irma hit Florida, and just 10 days later Hurricane Maria hit the already beleaguered Caribbean islands. U.S. Territory Puerto Rico was in the center of Maria's path and suffered catastrophic destruction. Four months later, many towns in Puerto Rico remain without electricity and basic infrastructure. During his visit to the island, President Trump was criticized for jubilantly throwing paper towels into the crowd of spectators.
Mass Shooting in Las Vegas: On October 1, a lone gunman opened fire at a Las Vegas concert killing 58 people and injuring hundreds more. Media outlets labeled the shooting the deadliest in modern U.S. history. Despite repeated calls for gun control, no reforms were implemented.
The Resistance: Just one day into Trump's presidency, millions of people took to the streets in a March on Washington to protest the incoming President's new agenda. Since then, the Resistance has taken on a life of its own both in and outside of the government. When Senator Elizabeth Warren refused to leave the Senate floor one night in February, Senator Mitch McConnell famously lamented "nevertheless, she persisted," creating a rallying cry for members of the resistance movement. They've also created several organizing campaigns, with a particular focus on winning elections. The year culminated with Alabama voters electing Democrat Doug Jones to the United States Senate, a historic win.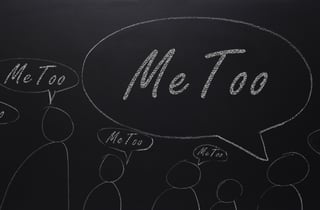 Let's not forget the #MeToo Movement, beginning with the demise of longtime Hollywood mogul Harvey Weinstein after the New York Times uncovered the not-so-well kept secret of his sexual harassment of women in the industry. Since then, women across the country have rallied together and spoken up about the harassment they, too, have faced. Several powerful men have been named, including Matt Lauer, Mario Batali, and Senator Al Franken.
Twitter-in-Chief: In an unprecedented move, Donald Trump opted to keep his personal Twitter account and has tweeted his personal thoughts on nearly every issue. Many of his tweets have come as a surprise to even those within his Administration, often causing them to walk back his words. For example, his tweet announcing the ban of transgender people in the military came as a surprise to Secretary of Defense Jim Mattis. Like the immigration ban, civil rights groups immediately filed suit against the transgender ban. As for his tweeting tendencies, questions have arisen in court over whether Trump's tweets qualify as official White House statements.
And that wraps up our lineup - what a roller coaster! While this list is not exhaustive, we think it sums up the year pretty well. Regardless of your politics, it can't be denied that President Trump's first year was uncharacteristic and unparalleled.
Here are some exciting CLE programs highlighting the impact of the Trump Administration: