Attorneys: Here's How You Can Honor the Legacy of Martin Luther King, Jr. on MLK Day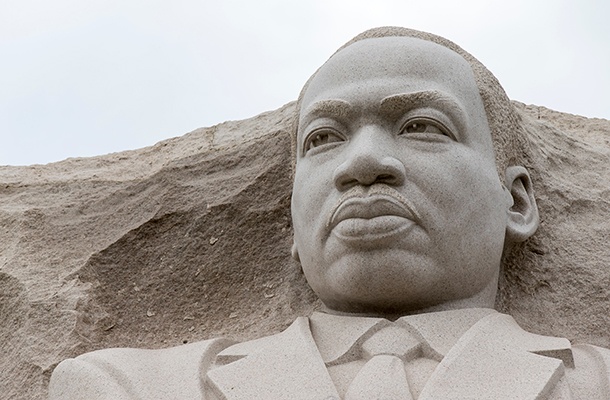 Each January we honor the life and legacy of Martin Luther King, Jr. To commemorate his spirit, many organizations celebrate the day with "Days of Service" - creating projects where individuals can perform acts of service and give back to their communities. This year is no different, and many bar associations are getting into the act!
If you are looking for ways to honor and commemorate the day, consider joining one of these events:
Alaska Bar Association
The Alaska Bar Association is hosting its 9th Annual MLK Day Free Legal Help Clinic, an endeavor intended to "honor Dr. King's legacy of volunteerism and leadership." Free legal clinics will be available for members of the public in Anchorage, Juneau, Palmer, and Fairbanks. Legal issues covered by these clinics include housing, family, public benefits, employment, and estate planning. The event is organized in conjunction with local bar associations, the Alaska Court System, and the Alaska Legal Services Corporation.
Austin Bar Association
The Austin Young Lawyers Association is hosting its fifth annual day of service, which is "intended to transform Dr. King's life and teachings into community service that helps solve social problems." Service opportunities include volunteering with animals, harvesting gardens, planting trees, sorting books, and more. The event is also open to friends and family.
Delaware State Bar Association
The Delaware State Bar has organized an Annual Breakfast & Statewide Day of Service. The day will kick off with an inspiring speech by keynote speaker Joe Biden, former Vice President and Delaware native. Following the breakfast, the DSBA will be hosting service projects by county.
Indiana State Bar Association
The Indiana State Bar Association is sponsoring a "Talk to A Lawyer Today" event in honor of MLK. Founded in 2002, the event is available to attorneys statewide interested in offering free legal services to underserved communities. More than 200 attorneys are expected to participate.
Massachusetts Black Lawyers Association
The Massachusetts Black Lawyers Association is hosting a service project at Pine Street Inn, a non-profit organization dedicated to eradicating homelessness. Volunteer attorneys will help prepare food in the kitchen, and will receive a tour of the facility.
State Bar of Michigan
The State Bar of Michigan is encouraging attorneys to celebrate the spirit of Martin Luther King by participating in its Day of Service. Attorneys can attend specific events on MLK Day, search for pro bono opportunities by county, or sign up to be a mentor to another attorney. No matter your time commitment, there are many tangible ways Michigan attorneys can give back.
Washington, DC
The Washington Bar Association's Day of Service Event includes a Know Your Rights Panel Discussion, for members of the public to learn about their rights concerning the new tax law, employment law, and local neighborhood services. They are also encouraging attorneys to volunteer with the DC Bar's Advice and Referral Clinic.
If your local bar association isn't organizing any official events for MLK Day, there may be other events taking place in your area, such as:
New York
New York Cares is hosting its annual Day of Service, offering over a dozen service project opportunities on MLK Day. Socialize with seniors, sort coats, deliver meals, and more!
New Jersey
More than 1,700 New Jerseyans are expected to participate in Jersey Cares' statewide Day of Service. Projects include creating fleece blankets for the homeless, painting murals in schools, and organizing school libraries.
Philadelphia
Philadelphia's annual Martin Luther King Jr. Day of Service is the largest in the nation! In addition to service projects, the city is hosting a range of cultural events celebrating the civil rights icon.
Not seeing your city? Check out the
Corporation for National and Community Service
and search for opportunities in your local area. If that doesn't work, call a local law school in your community and see how you can help the local student body. Or simply donate to a cause. There are many ways to give back, big and small. However you spend the day, take a moment to reflect on the legacy of Martin Luther King. And remember, volunteerism doesn't have to be limited to just one day!