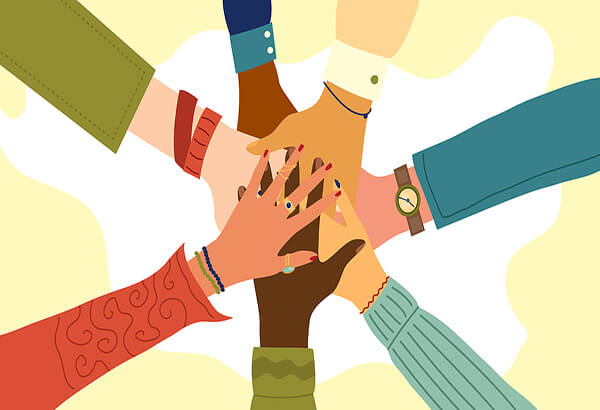 Every year, Lawline puts together a list of our Top Women Faculty from the previous year in order to spotlight their accomplishments for Women's History Month. 2020 was a tough year for instructors, who needed to adapt rapidly to filming over Zoom (along with everything else), and the attorneys on this list rose to the challenge spectacularly. Our top women faculty are at the top of the game in their practices - which range from employment law to civil rights, and everything in between - and also masters of pedagogy, making an impact on attorneys across the country. They are on the front lines of developments in cybersecurity, constitutional law, diversity and inclusion, and more, providing practical, actionable advice that attorneys can implement immediately to improve their practice. The women on this list taught some of the most-watched, highest rated programs Lawline produced in 2020 - and we are incredibly proud that we provided the platform for them to shine.
Without further ado, it is our pleasure to introduce our Top Women Faculty of 2020:
Allison Fitzpatrick, Samantha G. Rothaus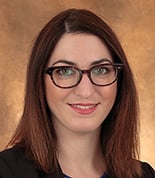 Influencer Marketing for Entertainers, Agencies, and Advertisers, taught by this pair of experienced practitioners in advertising, marketing, and promotions, has been a standout hit, providing a timely and topical exploration of the practical and legal considerations for companies using social media influencers, and for influencers and their agencies. Both Allison, a Partner at Davis & Gilbert LLP, and Sam,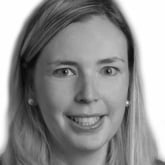 an Associate, have been recognized on numerous lists, including Best Lawyers in America. The course has been viewed over 1000 times, and receives frequent comments such as "Great course. Very informative and entertaining!"
Andrea Woods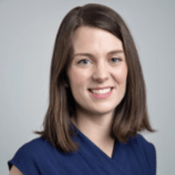 A rising star in the ACLU's Criminal Law Reform Project, Andrea's work has been primarily focused on challenging wealth-based bail and pre-trial detention policies nationwide. When Covid hit, Andrea led the ACLU's litigation response, identifying and employing strategies to get people out of prisons and jails during the pandemic. This work led to her first Lawline program, COVID-19 in Jails and Prisons: Civil Rights Litigation in Response to the Crisis as well as the recent course Updates on Civil Rights Litigation in Response to the COVID-19 Crisis in Jails and Prison. She is not only a force for justice but an excellent presenter, leading to comments such as "Great instructor. Very organized, down to earth, easy to understand, and intelligent about a very new issue. I would listen to her again in a heartbeat."
Cecilia B. Loving, Weijin Leow, Wendy M. Star
Cecilia has had a fascinating career - in addition to her JD from NYU Law, she also has an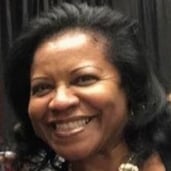 MFA from UCLA and a Masters of Divinity from the NY Theological Seminary. She is certified in Diversity and Inclusion, Restorative Circle Keeping, and Courageous Conversations, and has pioneered groundbreaking Diversity and Inclusion programs at the Fire Department of NY (FDNY). As Director of Policy Initiatives for Diversity and Inclusion at FDNY, Wendy provides leadership to more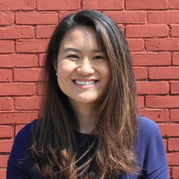 than 40 organizations. Weijin is also a Diversity and Inclusion Manager at FDNY, and she helped create the first Mindfulness and Well-Being Toolkit for the New York City Bar Association. In their program Eliminating Bias: Inclusive Leadership in the Legal Profession, this all-star panel created a unique and valuable program that goes beyond a discussion of implicit bias to explore how leaders in the legal profession can lean into discomfort to be more proactive in creating inclusive work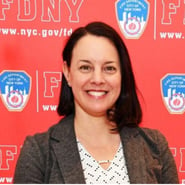 environments. Lawline viewers rave about this program: "I found this presentation to be well delivered, the speakers were very well spoken, and the creative inclusion of mindfulness meditation techniques to be both surprising and welcome.";"Great concrete and specific suggestions for creating inclusive environments."; "Very valuable insights and practical tips which go way, way beyond the practice of law."
Cheryl Davis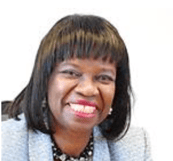 Cheryl Davis, General Counsel at the Author's Guild, is not only an amazing attorney and lecturer, but an award-winning playwright. This combination of personal experience, legal expertise, and polished presentation skills makes Cheryl a perennial favorite with attorneys, and she has appeared on our top faculty lists several times. Her 2020 program Your Rights When You Write (Update) explains how copyright laws impact writers of all stripes, and draws reviews such as "This may have been the best CLE program I have ever attended."
Delphine O'Rourke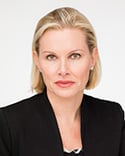 In the early days of the pandemic, there were many unknowns as the world turned upside down, including legal questions for medical providers about their responsibilities to patients, potential exposures, liabilities, and more. Delphine's ability to convey the critical considerations effectively earned praise for her program Critical Legal Considerations for Healthcare Providers Responding to the Coronavirus Pandemic. One reviewer summarized it beautifully: "The speaker was prescient in anticipating how surges and shortages would shift and how flexible the regulatory response would need to become as we approach the recovery phase."
Erica Dubno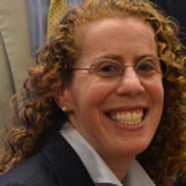 We called Erica Dubno a "constitutional powerhouse," when she appeared - for the third time - on the 2019 Top Women Faculty list, and the description holds. In 2020 she taught four courses, co-presenting a two-part "SCOTUS Preview" series on important cases to watch, reviewed several critical cases impacting the law on sexual orientation and gender identity discrimination in the workplace, and lent her considerable skills to a course on Legal Writing Skills & Techniques. She routinely earns praise with Lawline viewers, such as "This is the second course I have taken with Erica. She is outstanding. Clear, concise, and holds interest." Not only is Erica an accomplished attorney and instructor, she also coaches the Special Olympics in her spare time (we're not sure how she has any!).
Esha Bhandari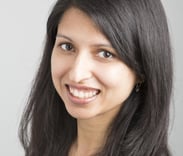 Esha's first Lawline program from 2016, Quarantine Law: Constitutional & Practical Considerations, saw a surge of interest in 2020, but it was her 2020 course Constitutional Rights at the Border: Digital Device Searches & Related Issues, which propelled her onto the Top Women Faculty list this year. As Deputy Director of the ACLU Speech, Privacy, and Technology Project, her deep familiarity with the legal issues in play is evident. Watched by more than 700 attorneys nationwide, the course demonstrates Esha's grasp of instructional design techniques. One comment sums it up: "Very nicely done - the presentation was well organized and nicely structured to flag what someone new to these issues should keep an eye out for. One of the best Lawline presentations I've listened to."
Florina Altshiler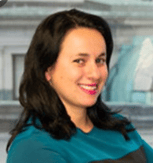 An outstanding litigation partner at Russo & Toner and an adjunct law professor at Columbia and SUNY Buffalo, Florina has made the Top Women Faculty list for 2016, 2019, and 2020 for her in-depth knowledge of litigation techniques, cutting edge technology, and her enthusiasm for her craft. Her 2020 programs, Understanding the Use & Misuse of Forensic Evidence Through Trial and Jury Selection: Using Social Science to Win at Trial were both extremely well received. One commenter aptly observed "Very good teaching style. I'm sure she is great in front of a jury!"
Francine Friedman Griesing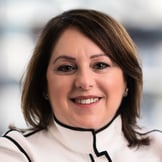 Fran is another long-time Lawline favorite, having appeared on the Top Women Faculty lists for 2017 and 2018. Fran is frequently recognized for her skill as a business litigator, earning recognition in the legal industry, including Chambers and Partners USA, Best Lawyers in America, Client Choice Guide USA, and Pennsylvania Super Lawyers. She has also been honored for her entrepreneurial achievements, having founded her own successful small law firm, Griesing Law. Her most watched 2020 course, Staying Within the Lines: Ethical Issues for Lawyers During a Crisis, helped attorneys adapt in the early days of the pandemic, and one viewer praised "Helpful, informative, interesting, practical, and timely program delivered by a knowledgeable and experienced presenter." In Making a Difference: How In-House Counsel Can Eliminate Bias and Promote Equity in the Legal Profession Fran addresses timely issues concerning diversity in the profession. A highly sought speaker, Fran is also a member of Lawline's Content Advisory Board.
Francine Tone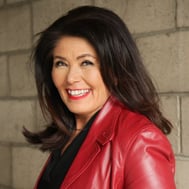 Francine Tone's passion is helping attorneys find more joy in their lives. In addition to running a successful Appellate Law firm, she also coaches attorneys on their business and leadership skills, and is a ski instructor, scuba diver, and paddleboard racer. She lectures frequently and is also the author of the bestselling book What Every Good Lawyer Wants You To Know: An Insider's Guide on How to Reduce Stress, Reduce Costs, and Get the Most From Your Lawyer. Her 2020 programs The Ethics of Client Communication: Using Emotional Intelligence Competencies to Improve Your Communication Skills and Stress Management for Attorneys: Ethical Traps for the Unwary have been viewed by over two thousand attorneys, and more than one person suggests her courses "Should be required of all attorneys" - which is high praise for CLE! Francine is also a member of Lawline's Content Advisory Board.
Kim and Lisa are some of the most conscientious attorneys to work with, and their commitment to their practice really shines through in their programs. Both of their 2020 courses Dealing with Difficult

Witnesses: Evidence and Witness Management in Civil Litigation and Litigating Guardianship Actions with High Functioning Respondents are highly rated and receive praise such as "Excellent course. Substantively superior and very well presented."
Karla Palmer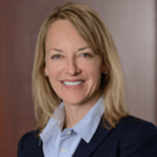 Karla's skill as a presenter is in translating a niche practice area - DEA and FDA pharmaceutical enforcement and litigation - into accessible and practical CLE. The course she recorded in May 2020 A Guide to DEA Administrative Actions & Hearings (recently updated with 2021 regulations) received high marks specifically for her effectiveness as an instructor. A commenter on her other 2020 course, Maintaining Compliance in Pharmacy Compounding: Regulatory & Enforcement Updates, said it best: "Great speaker. She really knew her subject and kept it moving."
Kristen E. Prinz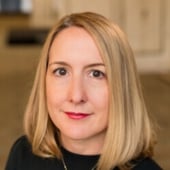 Kristen's law practice encompasses business counseling and employment law, and her skill as an instructor lies in creating extremely practical courses that help attorneys become better at their jobs. Her 2020 courses COVID-19 & the ADA: Maintaining Healthy & Compliant Workplaces, and Drafting & Negotiating Compliant Non-Compete Agreements are no exception. As one viewer commented, "Excellent presentation. I am so glad I signed up for this one."
Lauren Ellerman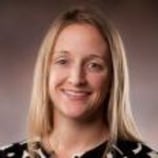 Lauren has taught a broad variety of topics with Lawline for ten years, and her 2020 course Using Social Media Evidence in Litigation was a standout. Lauren is as innovative in her instruction as she is in her law practice, and she kicked off the course by asking webcast viewers to answer some questions about their familiarity with client social media agreements so she could tailor the course to her audience. Viewers responded so positively, one of them used the work "outstanding" - twice: "This speaker was absolutely outstanding and used wonderful examples of how to use social media offensively and defensively pre-litigation, free acceptance of the case. Outstanding job."
Laurie J. Besden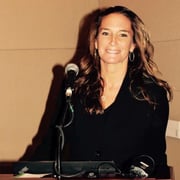 As Executive Director of Lawyers Concerned for Lawyers Pennsylvania, Laurie has become famous for sharing her inspiring story of overcoming addiction. Previously featured on the 2017 and 2019 Top Women Faculty lists, her 2020 program Your Time to Thrive: A Journey to Wellness in the Legal Profession provides practical advice to help attorneys notice when they are struggling with mental health, identify their triggers, and seek help to protect their personal and professional lives. One comment sums it up "I was surprised by how much I need this course and by the candor of the presenter. Thank her so much for sharing."
Linda J. Watson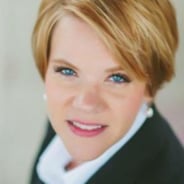 The pandemic hit many solo practitioners hard, but Linda Watson managed to not only hold on, but to thrive in the midst of a crisis. Linda taught four programs with Lawline in 2020 - High Net Worth Divorce in Illinois; How to Identify, Preserve and Present Digital Evidence at Trial; Delivering Effective Closing Arguments: Tips & Tricks to Create a Great Narrative; and her breakout hit Flying Solo: Managing Your Practice, Your Team, and Your Finances. Some sample comments include: "Linda Watson is a pleasure. She is enthusiastic and delivers the right message on leadership and management of an office and people, as well as great hints on technology"; "The presenter seemed to genuinely care about her employees and her work," and "Hands down the best Lawline CLE I've watched. I would absolutely and happily work for Ms. Watson" (we'll have to check whether she's hiring!).
Lindsay Curcio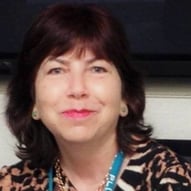 Lindsay is the kind of person who just lights up a room, and she brings that energy to her presentations as well. In 2020, she taught a comprehensive Fundamentals of Family-Based Immigration Law, as well as co-presented a course on Ethics in the Practice of Immigration Law. As one commenter shared: "I really liked this course. The lecture and materials touch upon practical issues and point toward areas of further specific topical research." In addition to teaching and practicing law, Lindsay is an author of Immigration and Nationality Law: Problems and Strategies and a contributor to the short story collections Family Matters: A Mystery Anthology and Where Crime Never Sleeps: Murder New York Style. We do love a crossover hit!
Nancy Gunzenhauser Popper, Susan Gross Sholinsky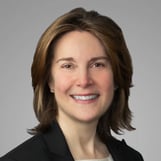 Nancy and Susan's most watched 2020 program Creating A Coronavirus Response Plan: A How-To Guide for Employers was filmed on March 13, 2020. It set a Lawline record for attendance in a live webcast (over 400 people), and was the last program ever filmed in the Lawline studio before the shutdown. Nancy - then an associate, promoted to Partner during the pandemic - is a rising star in Epstein Becker Green's Labor & Employment practice, where Susan is not only the Vice Chair of both the Employment Labor & Workforce Management Steering Committee and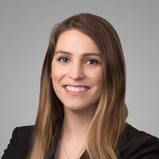 the Diversity and Professional Development Committee, but also a member of the Finance Committee and the Executive Committee of the Women's Initiative. Throughout the pandemic, Nancy and Susan took time away helping businesses handle the ongoing crisis in order to educate Lawline viewers and keep them up to date on the constantly shifting employment and workplace laws, policies and best practices. Susan is also a member of Lawline's Content Advisory Board. Most recently with Lawline, she organized and moderated the timely panel program Labor and Employment Law Update: What to Expect Under the Biden Administration.
Paulette Brown, Roberta "Bobbi" Liebenberg, Stephanie Scharf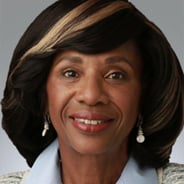 If you want to take a deep dive into best practices around diversity and inclusion in the legal profession, this team has decades of experience to share. Paulette is a champion litigator, recently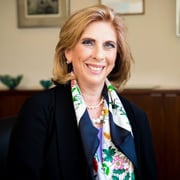 served as the first African-American female President of the American Bar Association President, and has received countless awards for her work as a lawyer and diversity advocate. Stephanie is the founder of prominent women-owned law firm Scharf Banks Marmor, and has been recognized for her groundbreaking work advancing gender equality in the legal profession. Bobbi has chaired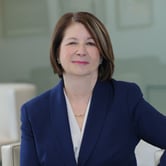 numerous organizations devoted to gender equality in the profession, including the ABA Commission on Women in the Profession, and many more. Their course How to Maintain Inclusivity for Law Firms in a Remote Environment is a must watch for anyone seeking to avoid a pandemic-based "brain drain" of women and attorneys of color from the profession.
Qian Julie Wang, Rayna Kessler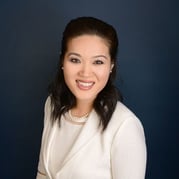 Rayna, a Principal at Robins Kaplan LLP, and Julie, an associate, are both outstanding litigators who bring their best courtroom style to CLE. Rayna, who was featured on this list in 2019, has also been recognized as a Top Woman in the Law in New Jersey, and was selected by The Trial Lawyer as one of America's 50 Most Influential Trial Lawyers of 2016. Julie is known for her skills at narrative and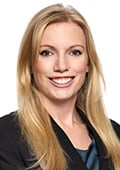 storytelling. In addition to her active litigation practice, she also maintains a robust pro bono practice, including an appointment to a panel of appellate attorneys to provide indigent litigants with high quality representation in cases of first impression. Their program Deposition Strategies & Techniques: Honing Your Skills and Finding Your Style regularly earns praise such as "Slides were well-ordered and very informative. Presenters were very knowledgeable and engaging."
Ruby Powers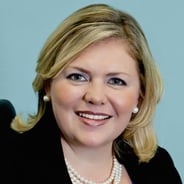 One of the few upsides of the Covid pandemic has been that remote filming allows us to connect with attorneys all over the world. Ruby taught some excellent courses with Lawline a few years ago, but her Texas-based practice made it hard for her to travel to New York. In 2020 we reconnected and produced four outstanding programs on various areas of immigration law - from Asylum applications and hearings or provisional waivers and DACA - as well as a timely course on Leveraging Resilience in your Practice in the Face of Uncertainty. An extremely successful small firm manager, Ruby has been featured in major media outlets including the Washington Post, CNN, NPR, the New York Times, BBC World News and more.
Samantha and Tara are both Partners in Wiley Rein's Government Contracts Practice, and their extensive experience shines through in their 2020 program (Sometimes Strange) Bedfellows: Teaming Agreements & Strategic Alliances. With over 1200 views, Samantha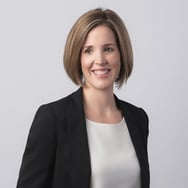 and Tara are regularly complimented on their effective instructional skills: "Superb presentation. Quite Brilliant!"; "This was an excellent program. The presenters were professional, knowledgeable and interesting."; "The presenters were professional yet approachable, and conveyed the information in a way that was easy to understand and digest."
Samantha Harris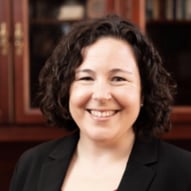 Sam Harris is a Senior Fellow at the Foundation for Individual Rights in Education and is of counsel to the firm of Mudrick & Zucker, where she concentrates her practice in the areas of campus discipline, Title IX, and free speech. She was first featured on the inaugural Top Women Faculty list in 2016. An extremely engaging and organized presenter, her 2020 program Addressing Online Harassment in an Educational Setting has been watched by over 2000 attorneys, who share praise such as "Great course for the current times we are living in!!!" and "the speaker was very effective at talking about topics where listeners could have very different views and at no point did her viewpoint drive her presentation. Highly, highly recommended."
Stacey C. Kalamaras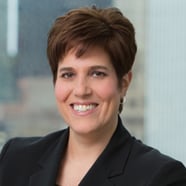 Before going to law school, Stacey was a successful marketing and advertising executive, and her legal career has included time in BigLaw and as in-house counsel, experience she leverages in both her practice and her CLE programs. Previously featured on our Top Women Faculty list in 2018, Stacey's 2020 courses include Responding to Trademark Office Actions: Strategies to Overcome Refusals and Successfully Persuade the Examiner, and SCOTUS IP Year in Review 2019-2020. She has also written for the Lawline blog. Stacey is committed to helping attorneys grow their practice through continuing education, and in 2020 she launched a Trademark Academy for lawyers called Trademarkabilities.
Valerie K. Ferrier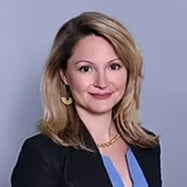 Valerie is new to Lawline but not new to developing and teaching effective CLE. A successful employment counselor and litigator, she always pitches timely and valuable ideas for programs to help attorneys stay up to date in their practice. In her 2020 programs, It's Against My Religion: Religious Accommodations in the Workplace and Sexual Harassment and Gender Discrimination in New York: What is it Not?, viewers frequently note her skills in instructional design: "Interesting presentation. Good analysis of the law and great description of cases to further define it"; "Learned a lot. Nice mix of relevant case law and practical advice." We look forward to having Valerie on our faculty roster for years to come!
Related Content: