Spring into the Hottest CLE This Month: Artificial Intelligence & Cybersecurity, Ethics in Immigration Law, and More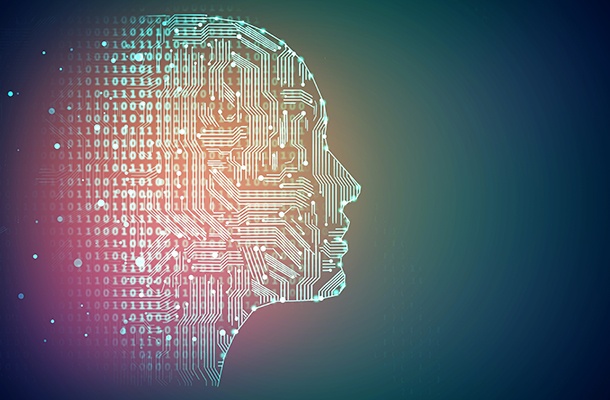 Happy March! March is always an exciting month with so much to look forward to - St. Patrick's Day, the NCAA Basketball Tournament, the first day of Spring, and much more. Now you can add one more thing to that list.
Lawline has an exciting lineup of new CLE programs this month, all tackling major trends in the legal industry. Can't catch a live webcast? Don't worry, all of our courses go on demand within 48 hours.
AI in Cybersecurity and the Protection of Personally Identifiable Information. In today's increasingly digital world, protecting personally identifiable information (PII) is of critical importance. Now, artificial intelligence (AI) aims to automate that which humans currently do better than machines - such as making decisions about whether a cyber-intrusion has occurred or identifying a suspicious pattern of network activity. Understand how companies can use this kind of AI to protect data while still complying with the various state laws governing PII privacy. Airing March 6, 2018 at 3 pm EST.
The Pregnancy Discrimination Act at 40: Current Interpretations, Trends & Predictions. This year, the Pregnancy Discrimination Act (PDA) turns 40. Surprisingly, PDA claims are still among the most common sex discrimination charges filed with the EEOC. Tune in to learn what types of facts amount to a claim under the Act. Plus, gain an overview of the current laws related to pregnancy accommodations and pregnancy-related conditions. Airing March 8, 2018 at 2:30 pm EST.
Five Keys to a Killer Cross-Examination. Every litigator knows that a cross-examination can very quickly make or break your case. A good cross examination challenges a witness in every respect related to facts, memory, reliability, credibility, and perception in its "search for the truth." Benefitting both new and experienced trial attorneys, this course will provide five practical strategies to help attorneys conduct the strongest cross-examination possible. Airing March 15, 2018 at 12 pm EST.
Enhanced Enforcement & Desperate Clients: Managing Ethical Risk in Immigration Law. Immigration law is in constant flux. An immigration attorney's ethical obligations, however, are not. In a state of enhanced enforcement and high emotions, it is critically important to understand the limits of an attorney's representation when representing an undocumented client. It is equally important to identify how to best manage the potential risk of attorney discipline when dealing with these volatile and emotional cases. Airing March 19, 2018 at 1:30 pm EST.
A Primer on Legal Issues for Non-Profit Organizations. Have you ever been approached by a non-profit organization to serve on its board? Or perhaps to resolve a governance dispute? There are a myriad of federal and state laws governing the structure of non-profit organizations and an attorney's role therein. Tune in for a breakdown of what all those laws are, and gain an overview of the legal questions non-profits face on a regular basis. Airing March 26, 2018 at 1:30 pm EST.