Combating Elder Abuse in the LGBT Community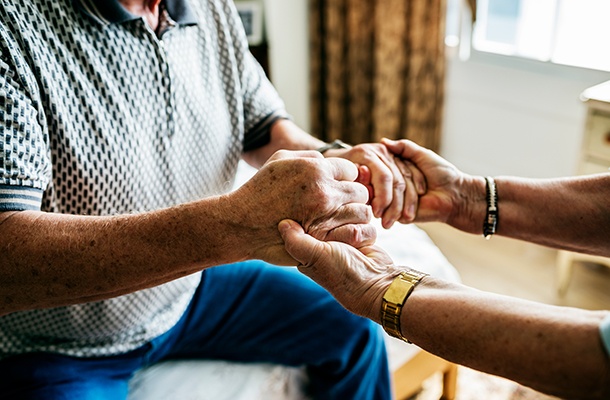 The elderly population is increasing in significant numbers. According to the US Census Bureau, residents aged 65 and older grew from 35 million in 2000 to over 49 million in 2016. Sadly, as the aging population continues to increase, so do incidents of elder abuse. News stories of scams against the elderly are all too prevalent now. But what is elder abuse, and how do we identify potential signs of it?
In Advocating for the LGBT Aging Community, Lawline faculty member Deirdre Lok defines elder abuse as "the constant, incremental, exertion of power and control over another human being – for the victim, it is a relentless and exhausting, often daily experience, usually performed secretly and in private circumstances, out of the eye of the community or any supportive services." According to the National Council on Aging, as many as one out of 10 adults over the age of 60 experience elder abuse, amounting to as many as five million victims per year.
For those who advocate on behalf of older adults, it's important to recognize the many nuances within the aging community. Some groups, such as LGBT older adults, face unique challenges that make them more susceptible to elder abuse. For example, aging LGBT individuals are more likely than other older groups to have a disability, and they are also at higher risk for substance abuse and mental health issues. These health disparities might stem from reluctance to go to doctors, due to historic mistreatment of LGBT individuals. As such, they are less likely than other older adults to seek preventative care.
Older LGBT adults also tend to be more isolated than others in the aging community. While isolation is common amongst elders generally, it is further magnified within the LGBT community. They are twice as likely to live alone, and are four times more likely to be childless. They might also be estranged from their families. Consequently, LGBT individuals tend to have a caregiver who is also elderly, such as a friend, or they might lack a caregiver altogether. This isolation makes older LGBT adults particularly vulnerable to elder abuse.
For those who practice elder law, understanding the many distinctions that exist within the aging population will undoubtedly help you to be a stronger and more effective advocate for your client. For even more resources on elder abuse, refer to
The Harry and Jeanette Weinberg Center for Elder Justice
or
SAGE
, two leading elder justice organizations.