Understanding Two Key Updates on Business Immigration for H-1B Cap Season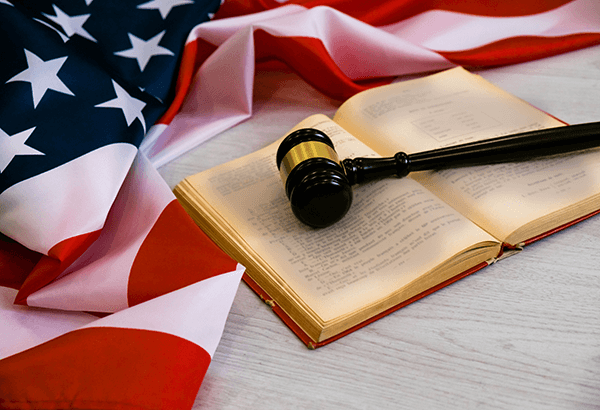 It's that time of year again! U.S. Citizenship and Immigration Services (USCIS) has updated its H-1B pre-registration policy for the upcoming cap season and clarified new developments related to H-1B visa processing. Attorneys who file H1-B visa petitions for U.S. companies should review the two key changes below with their clients.

1. Pre-Registration Requirements Announced for April 2020 H-1B Cap Season

On January 30, USCIS issued a final regulation which completely overhauled the registration and selection process of H-1B cap-subject filings. Starting in April 2020, H-1B petitioners who are subject to the 65,000 mandated visa cap by Congress and the 20,000 master's degree cap for U.S. university graduates will be required to complete an online pre-registration form with USCIS. This pre-registration will trigger a lottery, and only those applicants selected through the lottery will proceed with full H-1B petition filings.

This change will have two effects: First, U.S. employers will save time, as they will not have to perform the rigorous H-1B filing process prior to April 1 each year. Second, this streamlined lottery process may encourage smaller companies and firms to file more H-1B petitions.

Although this change does not go into effect until 2020, in April 2019 USCIS will still reorder consideration in the lottery selection, reversing the order of cap selection to put the bachelor's degree holders first. USCIS believes that the new algorithm developed for lottery selection will result in a higher selection of U.S. master's degree holders. Once all bachelor's cap selections are made, then the master's degree petitions will be selected. Through this reversal in selection, USCIS estimates that over 5,000 more master's degree cap cases are likely to be selected, thus fulfilling the "Buy American, Hire American" presidential order. The "Buy American, Hire American" presidential order aims to create higher wages and employment rates for U.S. workers and this order has particularly highlighted the H-1B Visa program in this regard with the goal of protecting the U.S. labor market.

There is disagreement with respect to whether the H-1B provisions of the Immigration and Nationality Act permit inclusion of the master's cap cases within the initial bachelor's degree selection process and further, whether the selection process is mandated statutorily. If there are legal challenges, the implementation of the pre-registration requirements for the April 2020 filing period might be delayed.

2. Premium Processing for H-1B Cap Cases Submitted in April 2018

Due to the high volume and backlogs in H-1B standard visa petition processing, USCIS suspended "premium processing" in the H-1B category. Starting with petitions filed in the first week of April 2018, USCIS states it will resume accepting premium processing for those filings.

Premium processing imposes an additional $1410 above the standard H-1B filing fees, and guarantees that an H-1B submission will be processed within fifteen calendar days of receipt of the petition - which means that either the petition will be approved, or USCIS will request further evidence necessary in order to render its final decision.

Premium processing for all other H-1B petitions, including those for the upcoming filing period for fiscal year 2020 (to be filed in April 2019), H-1B changes of employer requests, H-1B extensions with changes of employment and H-1B amendments remain ineligible for premium processing handling. Premium processing remains available for H-1B cap exempt petitions filed by institutions of higher education and government research entities.

Without premium processing, USCIS states that H-1B processing times are taking approximately 8-11 months for review. The suspension of premium processing has made it more difficult for employers to bring on new hires.

USCIS claims that it intends to resume premium processing for the other still-ineligible categories mentioned above once the workload of the agency permits it. USCIS set an original deadline of February 19, 2019 to lift the ban and resume premium processing in all H-1B filing categories. To date, it has not acted on its original stated intent.


For more critical H1-B updates, check out Roxanne's program The H-1B Visa: An Update for the 2019 H-1B Cap Season.