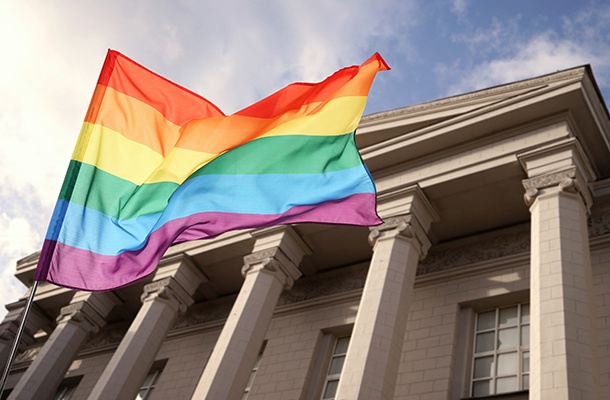 These are complicated times for LGBTQ Americans. While the current administration recently reversed a number of healthcare protections for trans people, the Supreme Court also recently issued a truly historic 6 - 3 opinion, holding that it is unconstitutional to discriminate against an LGBTQ employee on the basis of their sexual orientation or gender identity. This decision - the outcome of which was not guaranteed - is in some ways more critical than Obergefell, since more LGBTQ people are employed than are married.
For attorneys working with LGBTQ clients, it's a good time to brush up on your client communication skills, which might mean familiarizing yourself with wholly new terminology. It's essential to understand the terms that your client is using, as well as to recognize that usage of certain terms might differ depending on your client's particular background. For example, an aging LGBT client might find a particular word offensive while a younger LGBT client might use that same word freely (more on that below!)
Lawline's program, Advocating for the LGBT Aging Community, defines the phrases you're most likely to encounter when speaking with your client. Importantly, it also provides terms to avoid and cautions attorneys against making common mistakes. Here are some helpful tips to remember when you're speaking with your clients:
Be careful not to conflate sexual orientation with gender identity.
For example, someone who identifies as transgender may not identify as gay. If you're not familiar with these terms, refer to An Ally's Guide to Terminology or the Human Rights Campaign's Glossary of Terms. These are helpful resources that will guide you in your work.

Be mindful of generational differences within the LGBT community.
As in any community, understand that you might encounter several generational differences within the LGBT community.
For example, be cautious with use of the term "queer." Younger LGBT individuals often use this word as an empowerment tool. For aging LGBT clients, however, this word is laced with historical context and could be particularly harmful. "Homosexual" is another word that older clients might find offensive. While it seems like an innocent word now, older clients might associate this term with the time period when certain homosexual acts were criminalized and the term was used in a highly stigmatized way.

Additionally, many older clients grew up during a period when issues of sexual orientation or gender identity were not often discussed or recognized. Consequently, they might be unfamiliar with some of the terminology you're using. Additionally, some terms like "intersex" or "cisgender" have only recently entered the vernacular.


Listen to your client.
If you're not sure what vocabulary is appropriate, politely ask your client what language they prefer. Most importantly, listen carefully when your client is speaking. Use the terms they feel comfortable with.
For more guidance on communicating with your LGBT client, the American Bar Association's "5 Tips on Best Representing LGBT Clients" is a useful resource, as are these Tips for Legal Advocates Working with Lesbian, Gay, Bisexual, & Transgender Clients. For additional information on issues facing the LGBT aging population, check out the treasure trove of resources that SAGE and the National Resource Center on LGBT Aging have to offer.
Also be sure to check out our upcoming LGBT Rights Event for programs on Advocating for LGBTQ Families Using Tax and Estate Planning, Addressing Anti-LGBT Bias in the Courtroom, LGBTQ Employment Law in Practice, and more!
This article was originally published on March 28, 2018
Related Content:
1. Legal Issues for LGBTQ Families: A Guide for Attorneys
2. Navigating the Post-Obergefell Baby Boom: A Map for LGBT Family Building
3. How to Build a Better Affidavit: Literary Techniques for Legal Writing