Advocating for People in Prison During the COVID-19 Pandemic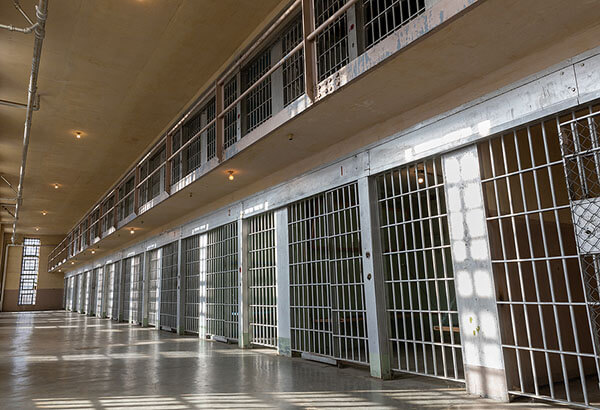 As the COVID-19 pandemic continues to explode in new hot spots all over the country, correctional institutions are sites of particular concern. Between overcrowding, lack of sanitation, and a total inability to socially distance, prisoners in America's jails and prisons, as well as the staff inside, are at significant risk of contracting the virus.
Attorneys with incarcerated clients have been sounding the alarm on this civil rights crisis for months, attending court both in person and virtually to try to get people out before they get sick. In the recent CLE program COVID-19 in Jails and Prisons: Civil Rights Litigation in Response to the Crisis, ACLU attorney Andrea Woods discussed the legal theories behind COVID-related prison litigation, some recent decisions in these cases, and practical arguments criminal and civil rights attorneys can use to protect incarcerated clients. Check out her insights below:
Cruel and Unusual Punishment. Under the 8th Amendment, attorneys need to show that (1) the jail or prison condition amounts to an "objectively intolerable risk of harm", and (2) prison officials knew of and recklessly disregarded the excessive risk of harm to health or safety. This argument is most effective for prisoners who are medically vulnerable.
Americans with Disabilities Act and Rehabilitation Act. This argument is also valuable for medically vulnerable prisoners, for whom release or transfer to home confinement should be considered a reasonable accommodation.
Prohibition on Pretrial Punishment. Under the 14th Amendment, the only legitimate purpose for pre-trial detention is to prevent flight risk or a serious threat to public safety - not punishment. In the COVID era, diligent defense attorneys need to be pushing the government to prove that pre-trial detention is serving one of these objectives.
Habeas Corpus Petitions. Under 28 U.S.C. §2241, prisoners can file writs of habeas corpus arguing that their continued custody violates their constitutional rights. Federal courts may require this relief be pursued in state court first, but public health and safety concerns may allow the exhaustion requirement to be waived.
Section 1983 Claims & the PLRA. Under Section 1983, litigants may seek injunctive relief to remedy conditions in jails and prisons that make them less safe. However, the Prison Litigation Reform Act ("PLRA") applies to these cases, which creates some procedural hurdles, including exhausting all administrative remedies, and the requirement that release orders may only be administered via a three-judge panel.
Watch the full program through our free trial to learn more!
This article was prepared with assistance from Elsie Tan, a student at New York Law School.
Related Content: