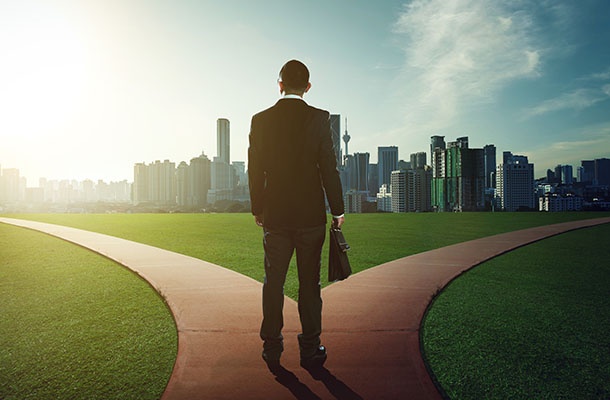 The days when a young lawyer was likely to stay at one firm for their entire career are long gone. Most attorneys in today's profession will change jobs more than once - potentially moving between firms and practice areas many times over.
While other professionals may give their two weeks notice with one foot out the door, the abundance of conflicts and client obligations means lawyers need to be mindful of others' interests when transitioning.
Some Lawline faculty shared their experiences changing firms, and some tips on best practices when doing so, to create a checklist for when it's time for you to make your next move.
Before you move: Marc Hirschfield, who moved from a large global firm to start a flagship office in NYC for a smaller firm, emphasized the importance of thinking ahead:
Why are you moving? What are your goals in your new position?

Will you need to transition any clients, support staff, or peers?

How are you going to make it work - for your budget, your family, and any clients or staff who are coming with you?

How are you going to generate clients?
When you're on the way out: Longtime solo practitioner, Ben Folkman, suggests what not to do on the way out:
When leaving - whether to start your own firm or to join another firm - depart in a way that is ethical and not harmful to your clients.

Leave on the best terms possible - your former colleagues may be future sources of business, so don't burn any bridges.
Once you've moved: Amy Bradley, who recently made a lateral move across small firms in the DC metro area, recommends:
Provide clients with your new contact information as soon as practicable, and be sure to update your online listings as well, because many clients and referral sources will default to an online search.

Even if you can no longer represent the client, you can provide him or her with referrals to attorneys who can assist and more importantly, give the client peace of mind moving forward.
When you're working for yourself: Mike McCabe, who started his own niche practice in IP Ethics after 24 years of firm life, wants you to remember:
Your success or failure will be all on you - which is completely terrifying, but also exciting.

You're 100% responsible for developing client connections, expanding your brand, and servicing the clients you already have.

These clients are your responsibility from start to finish - you're the finder, the minder, and the grinder.

You're totally liberated from the restraints of firm life - you manage the firm the way you want to, and you need only answer to your clients (and your spouse). Mike adds that "having my own practice is the happiest I have ever been in over two decades as a lawyer!"
For more tips on running your own firm, check out some of our great courses on Law Practice Management.
And remember - if you're presenting any upcoming CLE, make sure to let the provider know where you're going!