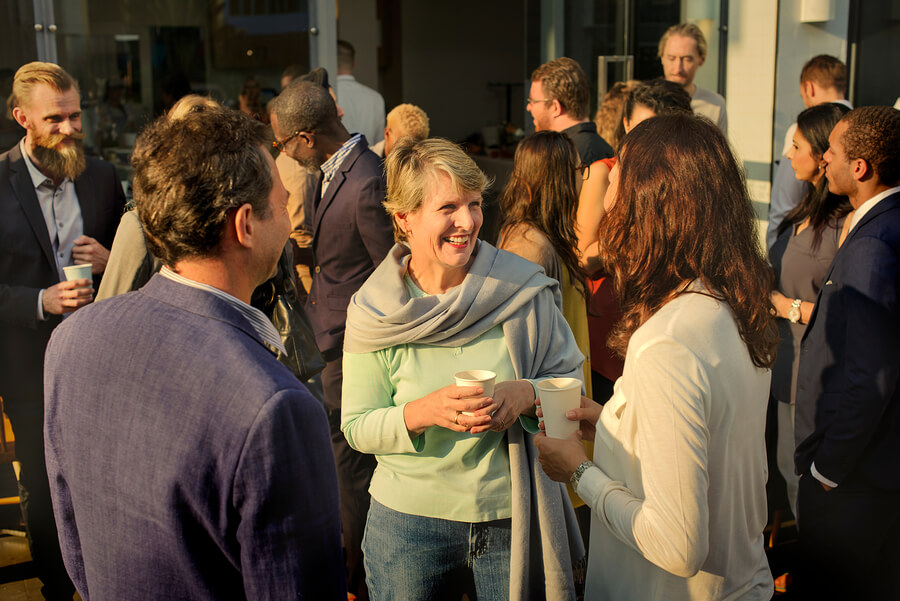 From the time you started law school, you have heard how important networking is - but did you learn how to do it effectively? From the first event where you stood in a corner with a plate of cheese, to the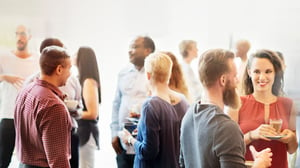 last one where you collected 40 business cards and got no referrals, you've learned - it's hard to convert networking into solid leads for you or your business. While there's no magic formula, there are a few ways that you can streamline your process, skip the pointless events, and turn your presence into profit. We recently had the pleasure of introducing legal PR superstar Janet Falk and veteran healthcare attorney Stephanie Rodin to a room of new attorneys at Lawline's quarterly Bridge the Gap event, where they conducted a mock networking interaction and offered the following tips to maximize your advantage while you work the room at your next networking occasion:
Strategize.

When choosing which events to attend, think about what kind of person is likely to attend as well. Join an industry or professional membership group and attend those events regularly. If it's not working out for you after a year, try a new group.

Make Friends.

Don't expect to meet clients at every event, but make connections. The people you meet may have potential clients or referral sources among

their

contacts. When you meet someone new, ask about their ideal client and good referral sources.

Help Out.

Before a networking event, identify the officers and committee chairs. Contact them in advance to build a welcoming committee.

Stand Out.

Wear a distinctive article of clothing, so others can find you in the room - a colored jacket or unusual colored tie or a pocket square are great choices. Wear your name tag on the right side, which is more prominent when shaking hands.

Share Ideas.

Post what you learned on Linkedin after the event - and make sure you tag the speaker and the organizers of the event

.

Stay On Point.

When networking, make sure your elevator pitch provides your name, your services, an example of how you work with your client, and the type of resources or clients you want to meet.

Take Notes.

When receiving business cards, make notes on the back of the card with discussion points to use in your follow up email.

Snap It.

Use your cellphone to take a photo with a new contact, post it on LinkedIn and send it to the other person.
Networking may never be painless, but if you choose your events wisely, prepare in advance, and remember these key tips, you should be able to breathe a little more easily. To learn more about attorney networking and promotion, check out Ethically Improve Your Networking Skills.