How Law Firms Shifted their Professional Development, DEI, and Anti-Racist Initiatives During COVID-19: Top Takeaways from the NALP Foundation's 2020 Law Firm Study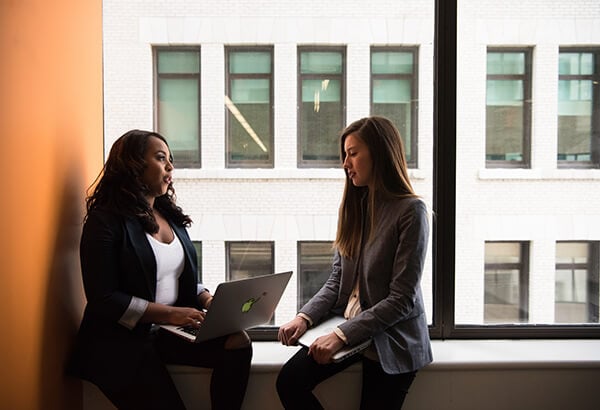 In 2020, the NALP Foundation conducted a nationwide law firm study which culminated in a recent report, Professional Development in a Pandemic: The Impact of COVID-19, Civil Unrest and Economic Crisis. The groundbreaking report provides a unique window into how leading law firms responded to the extraordinary period that began a year ago: the COVID-19 pandemic, the economic downturn, and the explosion of Black Lives Matter protests amid outrage over the killing of George Floyd and others.
The pandemic disrupted the norms of in-person professional development programs, while the protests illustrated the need for law firms to step up their programmatic efforts to strengthen diversity, equity, and inclusion initiatives. In the NALP study, the Foundation systematically examined how law firms responded to the challenges of the last year. The report analyzes data sourced from 86 leading firms on their experiences and initiatives from the start of the pandemic in March 2020 through October/November 2020.
Here are the top takeaways in the areas of 1) Professional Development; 2) Diversity, Equity, & Inclusion; and 3) Anti-Racism:
Professional Development
72% of firms reported increasing their use of pre-recorded content for professional development programming;
97% of firms had a department, staff or other personnel specifically dedicated to attorney professional development;
50% of all firms reported an increase in their professional development team's visibility/clout with leadership.
Diversity, Equity & Inclusion
88% of firms reported having a department, staff or other personnel who were responsible for developing and implementing DEI initiatives;
70% of firms reported that the DEI team's scope and responsibilities increased after March 2020;
69% of all firms reported an increase in the DEI team's visibility/clout among firm leadership.
Anti-Racism
86% of firms implemented new anti-racism initiatives to address racial injustice and civil unrest;
73% of firms developed new programs to address racial injustice and civil unrest;
The largest firms led the pack on developing and implementing new anti-racism and DEI efforts: 91% of firms with 500+ attorneys reported developing new anti-racism initiatives.
Law firms clearly understand the urgency and importance of addressing racial injustice, and are prepared to make further changes to make an impact on the legal profession. We can't wait to see what results these new initiatives will bring!
Related Content: