Streamlining Your Legal Education: Introducing Lawline's Enhanced CLE Tracker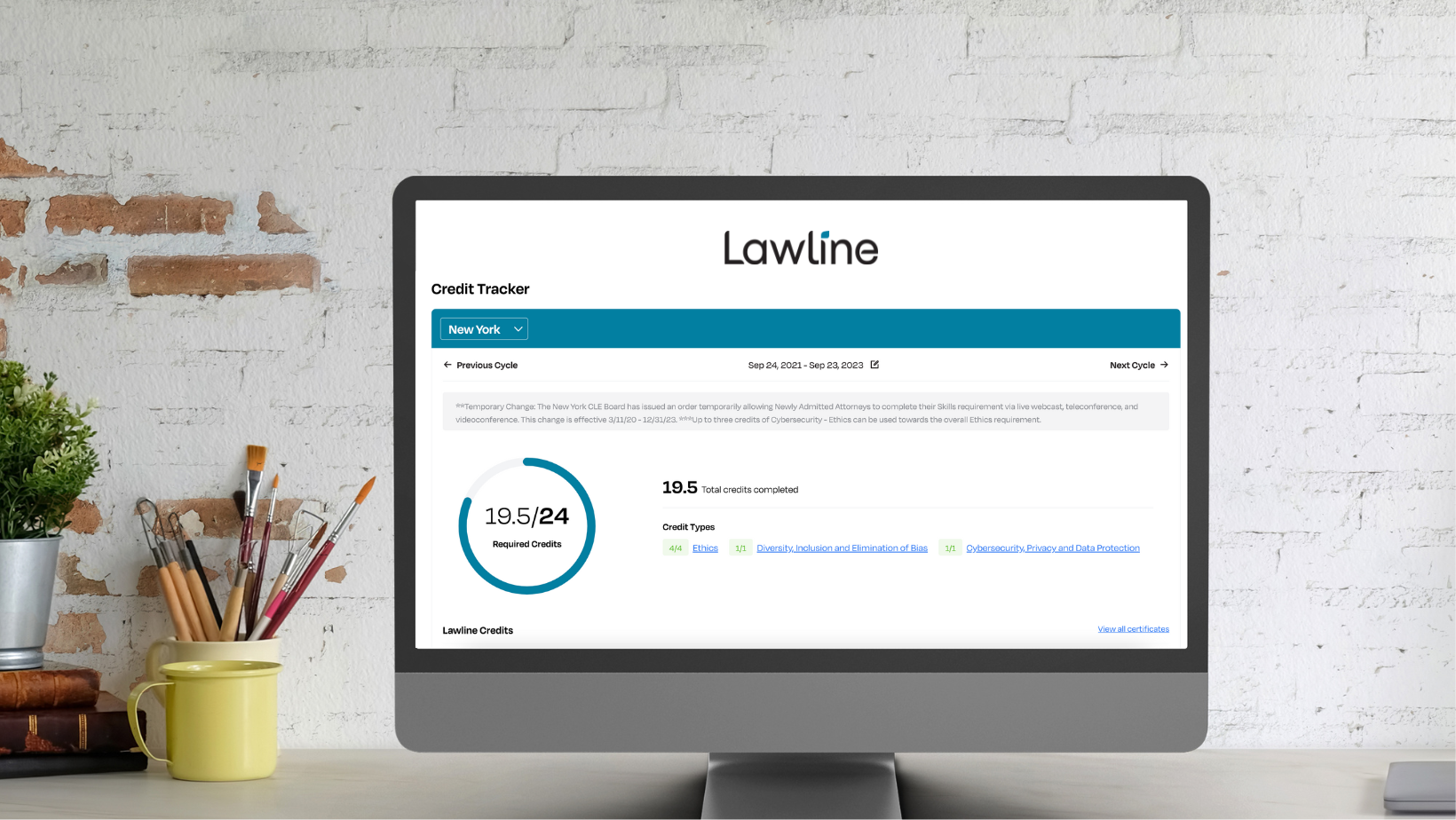 Staying on top of your continuing legal education (CLE) credits can be difficult. That's why we're excited to announce Lawline's latest update: a new and improved Credit Tracker. This customer-favorite tool has been a cornerstone for years, and the enhancements we've made are set to revolutionize your CLE experience.
Say Goodbye to Yearly Setup Hassles
One of the most significant improvements to our CLE tracker is the elimination of yearly setup hassles. We understand that setting up your CLE cycle every year can be a time-consuming task, so we've simplified the process. Now, once you've completed your current CLE cycle, our tracker will automatically set up your new one. It's that easy! This means you can focus more on your legal education and less on administrative tasks.
Real-Time Progress Tracking
With our enhanced CLE tracker, you can now keep an eye on your progress in real-time, right from your dashboard. No more guessing how many credits you've earned or whether you're on track to meet your requirements. Our new tracker provides a snapshot of your progress, ensuring you're always in the know. It's like having a personal CLE assistant at your fingertips.
Seamless Credit Carryover
Have extra credits left over from your current cycle? Not a problem. We've made it seamless for you to carry them over into your next cycle. Your hard-earned credits won't go to waste. This feature ensures that your efforts are rewarded, and you can continue to build on your legal knowledge year after year
What's Next?
We're committed to providing you with the best tools and resources to enhance your legal education experience. That's why we're excited to announce that even more updates are on the horizon. In the coming weeks, we'll be rolling out additional enhancements to make your CLE journey even smoother.
At Lawline, we're dedicated to continually improving our services to meet the evolving needs of legal professionals. With our enhanced CLE tracker, you can look forward to a more streamlined, hassle-free CLE experience. Say goodbye to annual setup headaches, track your progress effortlessly, and make the most of your hard-earned credits.

Stay tuned for even more exciting updates in the coming weeks. We're here to support your legal education journey every step of the way.