Journaling Ideas To Help Reduce Stress As An Attorney

A successful career as an attorney takes more than legal know-how and dedication—it also takes coping strategies and tactics to reduce stress. Unfortunately, many industry professionals sign up for long hours and large workloads without prioritizing their mental health, leading to severe burnout and fatigue.
The good news? Mental health journaling can directly contribute to a more satisfying professional and personal life by increasing your ability to deal with stress.
The following are insights on how stress works, how it can negatively impact your work as an attorney, and journaling ideas for mental health that can reduce the impact of stress on your career.
What is Stress?
In plain terms, stress is a state of heightened worry caused by a difficult experience. Stress exists for a reason: it helps us promptly deal with threats and overcome challenges that might otherwise go unchecked. But when stress becomes a chronic state instead of a temporary situation, it can have the opposite effect, causing us to shut down, disengage or explode in anger.
Symptoms of Stress
Some, but not all, mental symptoms of stress include:
Frustration, annoyance or irritability
Dreading previously enjoyable activities
Feelings of anxiety and worry
Neglecting work
Experiencing exacerbated symptoms of existing mental health problems
A dulled sense of humor
Being unable to focus
Racing thoughts
Explosive anger at small inconveniences
Physical symptoms of stress can involve:
Trouble sleeping and insomnia
Chest pains
High blood pressure
Digestive system problems
Headaches
Dizziness and fainting
Weight gain or loss
Blurred eyesight
Anxiety and panic attacks
Chronic, low-grade pain
Experiencing new health problem
How Stress Affects Attorneys
It's no secret that stress and the legal profession often go hand in hand. Even people who don't practice law know about the demanding schedules and intense workloads attorneys face. Studies show that over nine in ten lawyers experience burnout at some point in their career, with more than twenty-five percent experiencing it on a daily basis, and almost two thirds believing their job has had a negative impact on their mental and physical health in the past.
None of this is to say that working as an attorney isn't important, valuable or worthwhile. But the concerns raised above are valid—and they're exactly why attorneys need to do everything possible to preserve their mental health.
How Journaling Can Help Manage Attorney's Stress
For centuries, journaling has been used as a way to manage stress. Interestingly enough, the very act of writing down problems makes them less difficult to deal with—hence why some of the world's greatest leaders and high-functioning professionals often keep a journal with them at all times.
Journaling can relieve stress by helping you:
Tackle problems and fears

Reinforce empowering beliefs

Track important tasks and details

Understand stress-related symptoms

Identify negative self-talk and replace it with positive self-talk

Distance yourself from unhelpful beliefs

Create new, more helpful beliefs

Develop plans to tackle your stress
Of course, you won't be able to experience the benefits of journaling without investing in one yourself. Keeping a journal on you (or, if you're not keen on bringing a pen and paper with you everywhere, using an online journaling platform) is key to encapsulating and releasing any thoughts, feelings and experiences that cause you stress while on the job.
Journaling Ideas for Mental Health
The benefits of journaling for mental health are countless. So, too, are the amount of potential journaling ideas for mental health—as long as you're willing to tap into your imagination, that is.
While the following prompts will get you started on your journey, remember that mental health journaling has no boundaries, requirements or rules.
Talk About Your Day
Writing about your day is a great way to get into the "flow" of penning mental health journal prompts daily. Discussing your day in a journal helps you review how you're spending your time, and whether or not you could change certain factors—such as eating healthier or incorporating more exercise into your routine—that might help you better manage stress.
Identify What You're Grateful For
Writing about what you're grateful for can be a powerful journaling idea for mental health. But let's take this common journaling prompt one step further—instead of simply writing about gratitude, try writing about your biggest dreams and aspirations. Create the wildest, most outlandish visions of the future that you possibly can.
What does this do? For one, it elevates your mood, helping you think more positively about your stressors. And, more importantly, it helps you believe you can reach your goals. By outlining what you want through aspirational journaling, you can retroactively work to create the steps required to make your biggest dreams a reality.
Write a List of Your Coping Mechanisms
Writing lists is a key part of mental health journaling. This is often referred to in the journaling community as "bullet journaling." To engage in bullet journaling yourself, you can make lists of any of the following:
Your coping mechanisms
The people you want to network with
Places you'd like to visit
Characteristics you'd like in a partner
Your ideal career path
Describe a Goal
As an attorney, you're always making new goals. But do you write your goals down? And when you do, do you write down your problems, too?
You might be surprised to find that journaling about your problems helps you identify deeper challenges you didn't previously notice. That's because we often attribute our problems to external circumstances or other people, when most problems actually start with how we think about the challenges at hand.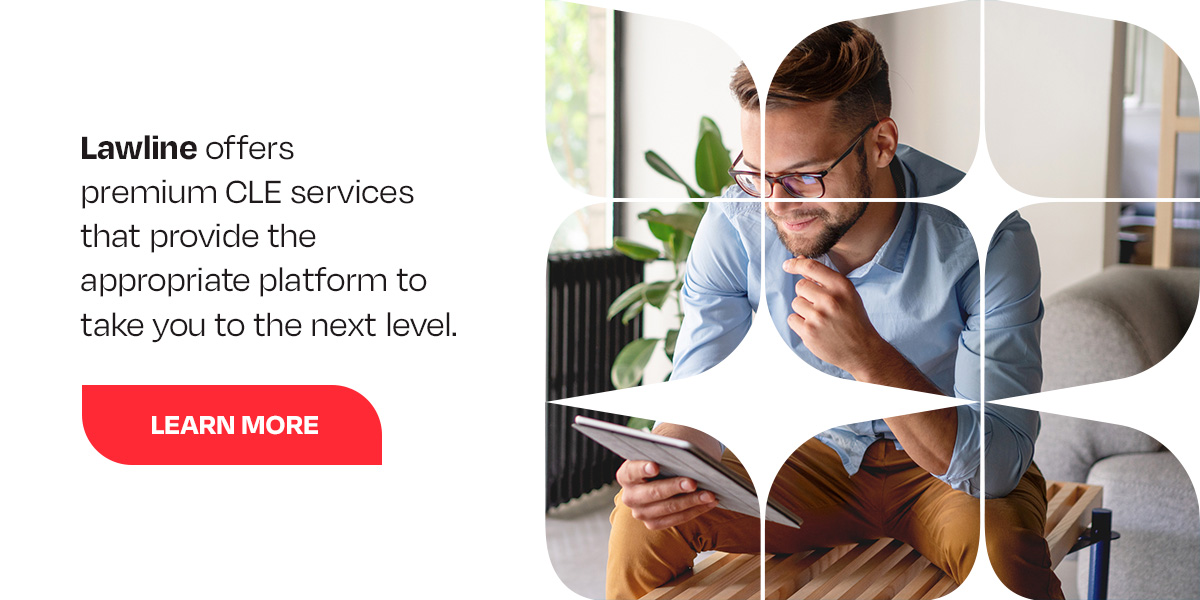 Write About How Different You Were 5 Years Ago
Imagine the person you were five years ago. How has your life changed since? Sometimes called "contrast journaling," this method helps us see how far we've come from where we were.
Take some time now to write about all the ways in which your life has changed for the better in the last half decade. Not only will writing these things down make you feel better, but you'll also have more confidence in your ability to tackle future problems once you've looked back on the past.
Write A Letter to Your Body
Although writing a letter to your body may sound like a strange mental health journal prompt, it can dramatically increase your feelings of self-worth.
To write an effective letter to your body, start by identifying any negative beliefs you have. Then, trade up to realistic beliefs that you can put your faith in. Avoid saying pseudo-positive statements like "I look like a supermodel" or "I love every square inch of my body." Instead, try writing beliefs that actually make you feel better and are believable: "I look great for my age," or "I've always loved my smile."
List and Describe Your Emotions
If you've had a rough day, it's easy to tell how you're feeling. You're probably frustrated, tired, angry, upset, sad, bored, dejected or demoralized.
But what are your emotions like on an average day?
Listing and describing your emotions is an important part of a process called "encapsulation." Encapsulation involves accurately naming and describing your feelings so that you can better address them when it comes time to solve problems at hand. To encapsulate effectively, try to make sense of the emotions that are hard to name—the ones you feel, but don't usually talk about.
Write How You'd Describe Yourself to a Stranger
Pick someone from your past, present or future. This can be a close friend, a family member or even a stranger. Once you know who you're writing to, the goal is to sketch out a conversation with that person in an ideal context.
Pen an entire script. Describe yourself in ideal terms. Once it's done, ask yourself: is it really ideal, or are you downplaying yourself? The goal is to imagine the most productive conversation possible in order to make your conversations with others more impactful in the real world.
Describe the Best Compliment You've Ever Gotten
Did someone who you respect tell you something that made you feel amazing in the past? Maybe they complimented how studious you were. Maybe they told you that you were brilliant. Maybe they said they wished they could be as dedicated in their field as you are in yours.
Whatever the case, it's crucial to capture these moments. Write down the best compliments you've ever been given and proceed to reread them on days where you could really use a pick-me-up.
Write a Message for Yourself on Bad Days
It's easy to feel overwhelmed on bad days. When they happen, try journaling about the worst thing that happened that day, including the details of the event and your thoughts surrounding it. The goal is to keep writing until you think you have nothing left to write about—and then keep writing. Write about every last bad thing that occurred to you, and write until you've exhausted yourself.
Then, redirect yourself by asking, "What do I want to do about these problems?"
Also, remember that while addressing your problems is a key part of succeeding as a legal professional, you don't have to do it alone. Taking advantage of online journaling services, such as the coaching and journaling platform The Journal Talks Back™, can help you stay centered as you work toward succeeding at law.
Check Out Lawline's Attorney Wellness CLE Programs
Need more advice on how to stay mentally fit while practicing law? Check out Lawline's Attorney Wellness CLE Programs for educational tools and resources on mental health, burnout, workplace stress and more.
If you could benefit from journaling with feedback from a certified coach, check out the Frame of Mind Coaching™ executive coaching program and The Journal That Talks Back™ coaching platform for young professionals.
Stay up to date: receive updates on new content, promotions, and more:
Related Content: