Qualified Immunity Explained: Three Legal Principles You Should Know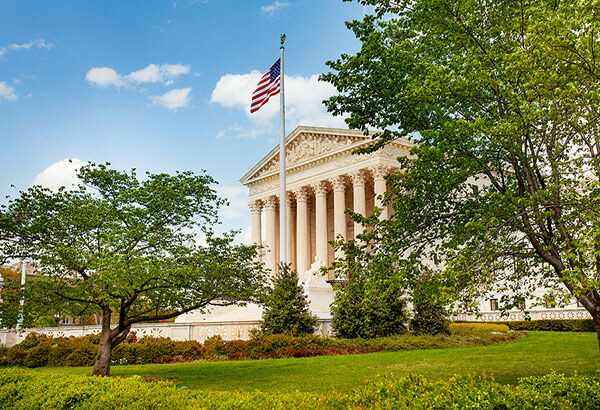 As Black Lives Matter protests against police brutality remain a major theme in a tumultuous year, the doctrine of qualified immunity is having a moment in the spotlight. Long a controversial doctrine among legal scholars and civil rights attorneys, the defense has been expanded over the years to shield police officers who use force against civilians from liability. On the federal level, a proposed bill to end qualified immunity has not made any progress since its introduction in Congress.
In SCOTUS Review: Police Misconduct Under Section 1983, author and former administrative appeals judge Wayne Beyer discussed several Supreme Court cases that majorly impacted the doctrine of qualified immunity in recent years. Here are three legal principles plaintiff and defense attorneys alike need to be aware of:
Bystander Requirements. Some police departments require officers to stop or intervene with misconduct of other officers. To succeed in bystander liability, a plaintiff must show (1) a law enforcement officer knew that fellow officer was violating the plaintiff's rights; (2) had reasonable opportunity to prevent harm; and (3) the officer did not act (Stevenson v. City of Seat Pleasant, 743 F.3d 411 (4th Cir. 2014).
Municipal Liability. Plaintiff attorneys may be able to claim municipal liability for "deliberate indifference" in hiring (Board of Comm'rs of Bryan Cty. v. Brown, 520 U.S. 397), training (City of Canton, Ohio v. Harris, 489 U.S. 378 (1989), supervision, and discipline. To utilize this cause of action, plaintiffs attorneys must be able to demonstrate proximate causation.
Loss of Life under Section 1983. Large settlements in highly publicized cases raise issues of how §1983 death cases should be valued. Practitioners must know who has standing to sue in survival and wrongful death statutes of forum state and to what extent they have been applied in §1983 actions. Plaintiffs may also argue for supplemental federal remedies such as "hedonic" damages for loss of victim's life or non-economic losses to family members such as grief or loss of companionship. Under 42 U.S.C. §1988, federal courts can borrow from state law if it meets compensation and deterrence goals of Section 1983.
Suggested Resources. In his program, Mr. Beyer provides a list of resources to help attorneys establish whether an officer's conduct fell below the standard of best practices for police use of force, from leading organizations such as the International Association of Chiefs of Police (IACP), the Police Executive Research Forum, and the United States Department of Justice's National Institute of Justice.
Over the past several months, the Supreme Court has denied eight petitions of certiorari for qualified immunity cases, and there are no new qualified immunity cases scheduled for the 2020-2021 docket. This may be a relief for civil rights attorneys, given the current composition of the Court, but we will certainly be watching the Court for more developments.
To learn more about the doctrine of qualified immunity and obtain further resources, check out the full program here.
This article was prepared with help from Elsie Tan, a New York Law School student.
Related Content: