Rethink Continuing Legal Education: Say Hello to the First AI-Powered CLE Tool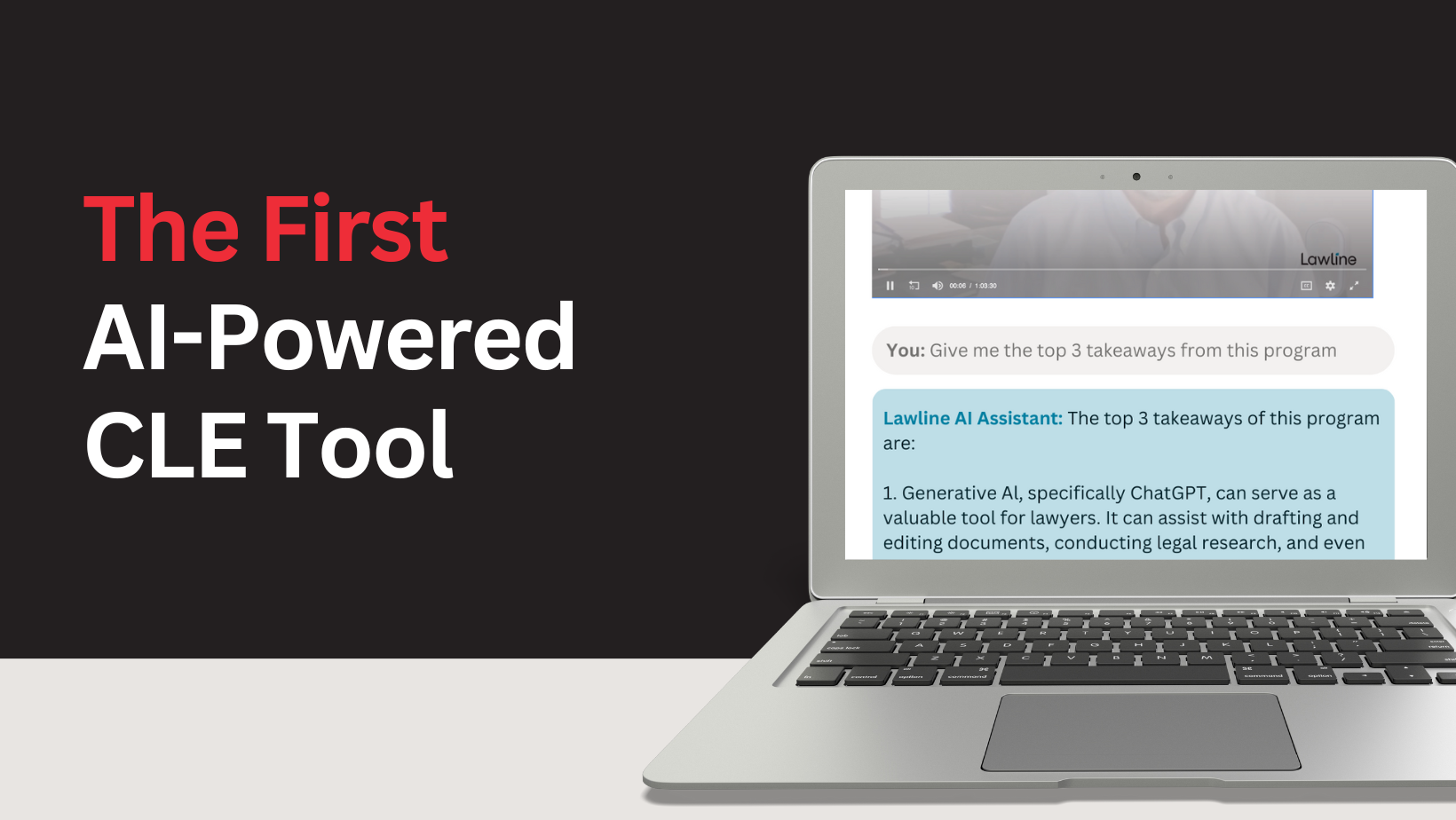 In the ever-evolving landscape of legal education, Lawline is at the forefront of change. Today, we're excited to introduce our latest creation: the Learning Assistant. This AI-powered tool promises to reshape the Continuing Legal Education (CLE) experience for lawyers and legal professionals worldwide, and we're thrilled to unveil what makes it a game-changer. The Learning Assistant is currently available to all Lawline members, and to anyone with a no-risk free trial. Get started today.
Revolutionizing CLE with AI
In a milestone moment for legal education, Lawline proudly presents the very first AI-Powered Query System for CLE, designed to transform your learning experience. Harnessing the power of Artificial Intelligence, the Learning Assistant uses cutting-edge technology to make your learning experience deeper, more interactive, and more time-effective.
Instant Answers, Vetted Sources
Imagine having the wisdom of hundreds of practicing legal professionals at your fingertips. Lawline's Learning Assistant makes it possible by offering instant answers sourced exclusively from a vast pool of accredited CLE courses created by practicing attorneys. With 1,600 faculty members and over 1,900 accredited courses, you can trust that the insights you receive are not only immediate but also reliable.
Deepened Comprehension
Navigating intricate legal topics has never been easier. The Learning Assistant goes beyond simply providing answers; it's your guide to a deeper comprehension of complex subjects. This precision ensures you not only understand the topic at hand but also gain the insights necessary to apply that knowledge effectively in practice.
Leading the Way in Legal Education
As pioneers in CLE, Lawline is at the forefront of reshaping the future of legal education. With the industry's first AI-Powered CLE tool, we're committed to delivering a truly interactive and personalized learning experience. Join us in this groundbreaking journey as we redefine the way legal professionals engage with CLE.
Ready to Get Started?
Lawline users can find the Learning Assistant in the catalog, where users can pose any legal question to the assistant or use it to find a specific CLE course. The Learning Assistant is also available in the course center, where it can be employed to deepen understanding of the course at-hand. Click here to learn more.