Special Immigrant Juvenile Status: A Simple Breakdown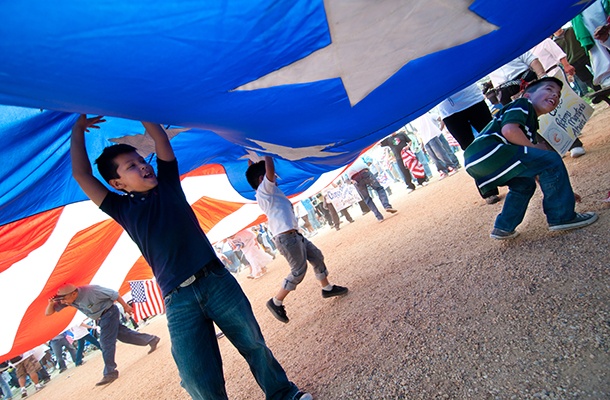 It's almost impossible to go a full day without seeing an article about immigration. In recent days, most of the headlines have been focused on the status of DACA. There's another important immigration topic that is lesser known, however: Special Immigrant Juvenile Status.
Special Immigrant Juvenile Status (SIJS) is one method by which undocumented children can obtain permanent legal residence in the United States. SIJS is an immigration classification available to certain immigrant youth who have been abandoned or neglected by one or both of their parents. Meeting its criteria can be very difficult and often confusing. On top of that, minors in the immigration system do not have a right to counsel. Many attorneys, aware of the complexity of these issues and the lack of counsel in these cases, represent unaccompanied youth on a pro bono basis. Whether you are representing unaccompanied youth pro bono or expanding your practice to represent children in immigration proceedings, it's important to do your due diligence beforehand in order to understand what SIJS is and how to quality for it. Lawline's course Representing Unaccompanied Children in Immigration Court provides a helpful breakdown of SIJS' requirements.
An SIJS applicant must be:
Under 21 years old;
Unmarried; and
Declared independent by a juvenile court.
The third prong is especially tricky. In order to be declared independent, a state court must have determined the following:
Due to abuse, abandonment, or neglect, reunification with the child's parents is not viable;

and

It is not in the best interest of the child to return to his or her home country or last country of residence.
In deciding what's in the best interest of the child, the court can consider a number of factors including the support system available to the child in the U.S. versus the home country, educational and/or employment opportunities in the home country, the child's potential language barriers, and potential violence or persecution in the child's home country.
If all of the above factors are met, the child must obtain a "special findings order" from the court declaring the youth's eligibility for SIJS. After receiving this order, the minor can then apply for SIJS status with the United States Citizenship and Immigration Service (USCIS).
For more information on applying for SIJS status, refer to the USCIS' Special Immigrant Juvenile page. If you're interested in volunteering to represent SIJS-eligible youth, consider volunteering with Kids in Need of Defense (KIND) or the Safe Passage Project. KIND also has a handy list of frequently asked questions about SIJS. Finally, for tips on building a rapport with your client, check out our previous article Breaking Down Barriers When Representing Unaccompanied Immigrant Children.