Top Ten Takeaways for Restaurateurs and Their Attorneys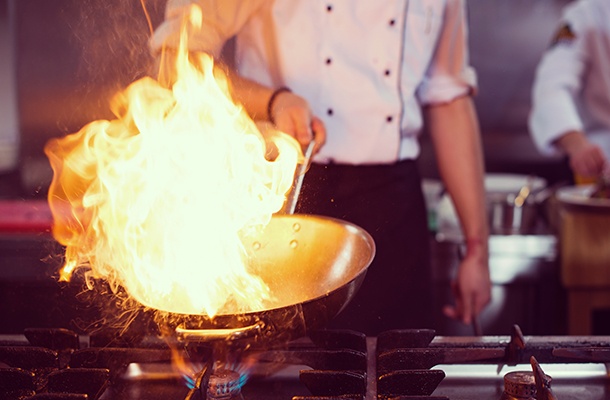 The restaurant industry in the United States is particularly unique in that it must comply with a broad array of federal, state, and local laws. Restaurants must keep apprised of legal developments concerning food safety and public health, labor and employment statutes, and anti-discrimination and harassment policies. This process is particularly difficult for restaurateurs as their workplace is like no other. It's not your typical office space - life in the restaurant world is fast-paced and often unpredictable. Plus, most restaurants lack HR departments or in-house counsel to guide them through the employment process.
The Restaurant Industry: Labor & Employment Litigation Du Jour provides guidance for restaurants looking to satisfy their legal obligations. The program provides an overview of recent litigation in the industry and identifies best practices for restaurants to adopt moving forward.
Here are the top ten takeaways:
Have a clear ADA/accommodation policy so that managers and employees can understand disability rules and accommodation requests. And know this - if an employee with a disability requests an accommodation, employers must engage in an "

interactive process

" to identify a reasonable accommodation.

Create an anti-discrimination policy for both employees and customers. Note: customer preference is

not

a defense to discrimination claims.

Create a clear sexual harassment policy and take proactive measures if you suspect or receive a report of sexual harassment.

Establish an internal mechanism for reporting discrimination and harassment and implement multiple procedures for addressing complaints. Investing complaints and handling them properly

is

a good defense in litigation.

Under Section 7 of the National Labor Relations Act, employees have a right to organize, particularly with respect to higher minimum wage and the "

Fight for $15

" movement.

Be sure to create a policy ensuring that all employees receive the minimum wage required by law. Compensation must include

all

aspects of work, and employers must pay the difference for any employees whose pay does not reach the minimum threshold (e.g. tip-based employees or delivery drivers).

Always pay time and a half for any hours worked over 40 in a week.

Keep good records of employee time worked and tips received.

Review and revise workplace policies regularly.

Remember that tipped employees who earn above the minimum wage must still receive tips.
And here's a bonus: employers cannot receive any portion of tips!
Check out the full program for more tips (pun intended!) and detail on the latest litigation developments. If you're looking to learn more about the food industry, our full serving of Food, Beverage, & Agriculture programs will certainly curb your appetite.