What is Happening with Robinhood and GameStop? And What Comes Next?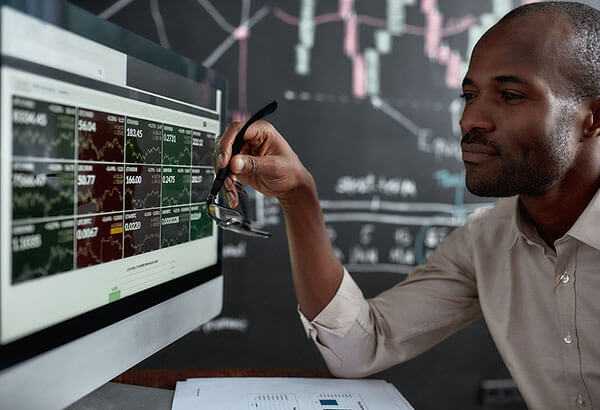 There's been a lot of chatter in the news recently about Robinhood, GameStop, and Reddit. But, if you're anything like me, you're likely barely making a dent in your endless daily to-do lists, and probably haven't had the time to fully understand what's got everyone talking. So just what is happening with Robinhood and GameStop, and why is it capturing headlines? How have they impacted the stock market? Moreover, what are the legal implications of these latest developments and how do they affect attorneys?
We're breaking it all down right here, and providing a roundup of helpful resources guided to help you understand the answers to your most pressing questions.
What's happening with GameStop?
In sum, GameStop's stock price has increased exponentially this month from $4 to a high of $470. How? Several high-profile Reddit users worked together to make it happen, recommending the stock because they believed it to be undervalued. However, several hedge funds were less confident in GameStop and decided to short the stock in order to make money for their investors. Many of the amateur traders on Reddit ended up with huge financial gains while major Wall Street tycoons suffered losses, pitting them against each other. The stocks commonly discussed amongst non-professional traders in the online community are now commonly referred to as "meme stock."

So where does Robinhood fit in?
Robinhood is an extremely popular app that lets consumers trade stocks, free of charge. This past Wednesday, Robinhood suddenly suspended trading of all "meme stocks," including GameStop. The decision caused a huge uproar and led many to think that a conspiracy was afoot. Robinhood insists that the decision was not made at the behest of any hedge fund managers, but rather because compliance with its numerous SEC requirements became too much of a headache. Since then, many Robinhood users have filed a class-action lawsuit against the app, claiming it manipulated the market and caused users to lose money. Several top lawmakers, including Elizabeth Warren, have called on Congress to investigate and are asking the SEC to provide clearer guidelines and enforcement mechanisms for market manipulation. On Thursday evening, Robinhood pivoted slightly to allow restricted buys of meme stock.
So what comes next?
It's unclear! Right now, we have more questions than answers. Among of the legal issues being raised are:
One thing we know for certain is that developing technologies, coupled with strengthening online communities, have allowed ameteur traders to come together in a way like never before to shake up the stock market. It seems this is only the beginning.
For an even more detailed breakdown of the Robinhood/GameStop debacle, check out this very helpful explanation.
Related Content: