A Back to School Guide to Remote Learning: From Cyberbullies to Silent Protestors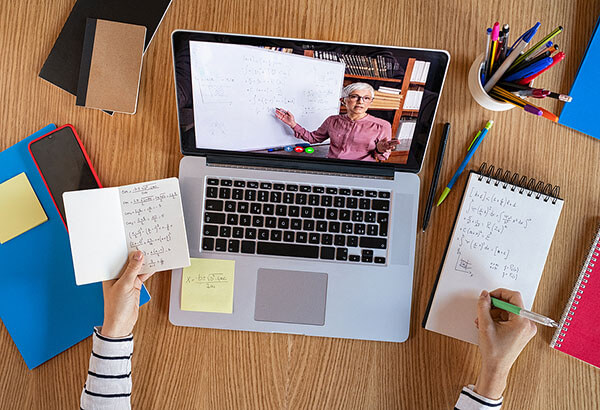 As schools nationwide discuss how they may safely open for in-person learning, there is no doubt that remote learning is with us for the foreseeable future, and with it, concerns about online harassment and free speech rights for student protestors.
How can attorneys working with educational institutions help clients create a plan to address threats of outside cyberbullying, and to update student disciplinary guidelines regarding student demonstration in the classroom? In a recent CLE program, Addressing Online Harassment in an Educational Setting, Samatha Harris, Senior Fellow at the Foundation for Individual Rights in Education, recommends modeling preventive measures and guidelines around existing Title VI and Title IX guidelines, while ensuring that the updated rules don't bump up against a student's First Amendment speech protection.
What can be done to prevent student disturbance in the virtual classroom?
In response to complaints of "Zoombombing," Online teleconferencing platform Zoom expanded its meeting privacy options to give hosts greater control over participants after uninvited outside actors, or "internet trolls," began entering Zoom meetings to harass participants. Emboldened by online anonymity, these "trolls" would use hateful speech and post offensive imagery in online classrooms, city hall meetings, and even Synagogue services.
To combat the trend, Zoom changed its privacy settings so that meetings require a password by default, and enabled virtual waiting rooms for meeting hosts to have greater control over who can join. Only participants with the personal meeting ID may enter the 'lobby,' after which meeting hosts have the option to conduct a secondary screening before granting entry.
How can public schools prepare for student demonstrations?
Chief Justice Abraham Fortas, in the landmark Tinker case, famously declared that students don't "shed their constitutional rights to freedom of speech or expression at the schoolhouse gate." The virtual classroom is no different, and, so long as the student does not disrupt the learning process, much like Tinker's infamous black protest armbands were not found to be a class disturbance, a public school may not restrict a student's First Amendment right to free speech.
Educational institutions preparing guidelines for students to peacefully protest online should institute viewpoint-neutral guidelines focused solely on the manner of expression, and not the viewpoint itself, to avoid potential First Amendment violations. Even If a student's conduct does cause a severe disruption, too little case law exists to determine allowable discipline, and attorneys advising educational institutions should proceed with caution.
For a more in-depth analysis, including recent court opinions and how they may affect a school's legal obligations, check out the full program here.
This article was prepared with help from Max J. Cheslow, a Seton Hall Law student.
Related Content: