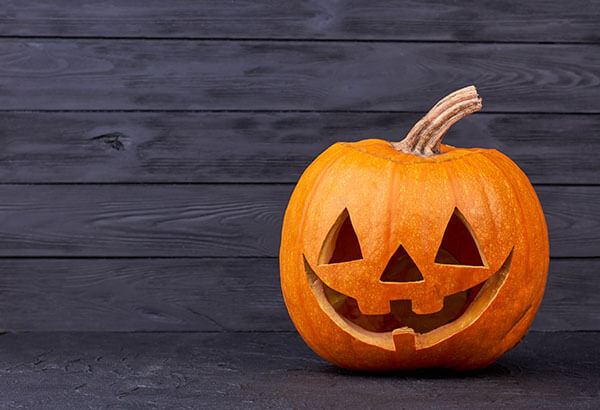 Last year, we brought you Three Strange Halloween Laws You Probably Didn't Know Existed. Now, we bring something even more bizarre: what looks like Virginia's war on Halloween. We thought this petition to move Halloween was strange enough, but we were wrong! Read on for the ACLU's take on Virginia cities "criminalizing" Halloween. Here are the weird details you need to know:
Chesapeake, Virginia Does Not Like Halloween.
The city of Chesapeake can punish those over the age of 14 for trick-or-treating. What's the punishment? A fine of "not less than $25.00 nor more than $100.00 or by confinement in jail for not more than six months or both." Even stranger, the city can issue a maximum fine of $100, up to 30 days in jail, or both in response to asking for candy after 8 PM.
The ACLU is Having None of It.
The ACLU pointed out last year that there are several problematic issues with laws like theses. Here are the top three arguments the ACLU makes:
There's a Risk These Policies Could Be Abused. They point out that there is a "significant risk that these policies will not be enforced consistently, disproportionately impacting children and people of color and persons with developmental disabilities." Additionally, the ACLU foresees that this type of law might be "used to justify police stops, using reasonable suspicion of an ordinance violation as a pretense," noting the drain on financial resources, criminal issues consequences, and immigration issues that could arise.
First Amendment Rights May Be Violated. The Charlotte Observer

put it bluntly: "the First Amendment protects freedom of religion, freedom of speech and freedom of the press - and maybe even the freedom to trick-or-treat." The ACLU cited

Schneider v. State of New Jersey

, where the Supreme Court unanimously protected the "historical importance of door-to-door canvassing as a vehicle for the dissemination of ideas." There is also the question of whether ordinances such as these would even be deemed reasonable, and if so, whether the door would be open to additional unduly restrictive practices.

This is Just No Fun. Halloween is supposed to be fun - from costumes to candy to staying up late to eat it (in your Wonder Woman costume, naturally). The ordinances in the city of Chesapeake limit what children are allowed to do on a beloved holiday

. Not to mention, the age limit might force some kids out of childhood traditions with their family - and who wants children to grow up any faster than they already do?
There are several other cities in Virginia and across the country that have similar laws, so keep an eye out for more news on the subject as Halloween approaches. For more on hot topics like First Amendment rights, check out Lawline's free trial.