Can Implicit Bias Trainings Improve Diversity in the Legal Profession?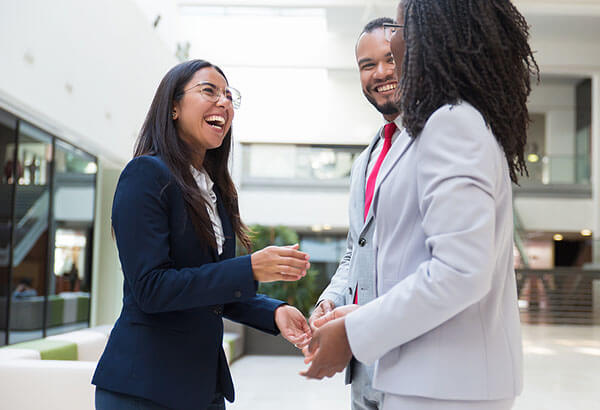 In the wake of the most recent Black Lives Matter protests nationwide, the legal profession is facing a reckoning with the much bemoaned lack of diversity in its ranks - especially as reflected in the highest levels of law firms and in the judiciary. This lack of diversity is not only bad for individual attorneys and the legal profession, but it has also been linked to worse legal outcomes for people of color.
A group of nearly 200 law firms (so far) have joined the new Law Firm Anti-Racism Alliance, which is partnering with longstanding pro bono and racial justice organizations to create a strategy for using the law to address racial injustice in the country. And to address the underlying lack of diversity within the profession, many states have passed or are considering new Continuing Legal Education credit types designed to help attorneys eliminate bias and improve inclusion efforts.
Can this type of training help attorneys address their implicit biases? To answer that question, we have to understand what these biases are, and the strategies available to confront them. In her CLE program When Bad Biases Happen to Good People, attorney Mirna Martinez Santiago discusses four types of implicit bias, how they show up in law firm culture, and how attorneys can address them to help cultivate a more diverse and inclusive environment.
Confirmation Bias: Also known as the "The Echo Chamber", confirmation bias happens when we pay more attention to information that confirms our existing beliefs. As an experiment, when confronted with a difference of opinion, try shifting perspectives and thinking about the perspective of the other side. Think about what another person's beliefs may be, and why they feel that way.
Attribution Bias: This causes us to make more favorable assessments of behaviors and circumstances for colleagues who are part of our "group." To interrupt this bias, deliberately expose yourself to counter-stereotypical models. Furthermore, acknowledge that people are different and embrace those differences with a mindset that they may be bringing more to the table.
Availability Bias: This refers to snap judgments, when we make assumptions from "top of mind" information - for example, assuming that an ungendered judge in a hypothetical is a man. To interrupt this type of thinking, we need to acknowledge our implicit bias, and perform self-reflection by asking why we made that biased assumption.
Affinity Bias: Affinity bias refers to the practice of providing more opportunities to people in our in-group than others, and it is a huge cause of the lack of diversity in the profession. If you are a Partner or decision-maker in a law firm, make sure you are providing mentoring, professional growth and development, and other career opportunities to diverse attorneys in your firm. As a younger attorney, you can help counter this type of bias by joining groups that do not reflect your own background, in order to widen your circle - and be prepared for the day when you are the decision maker.
Overcoming implicit bias in the legal profession is a long game. But as more diverse attorneys join the profession, it is crucial that they enter workplaces with colleagues who have been trained to recognize and confront implicit biases when they inevitably arise.
To learn more, check out the full program, or our full catalog of Elimination of Bias CLE, which you can watch via our free trial.
This article was prepared with help from Elsie Tan, a New York Law School student.
Related Content: