Legal Issues for LGBTQ Families: A Guide for Attorneys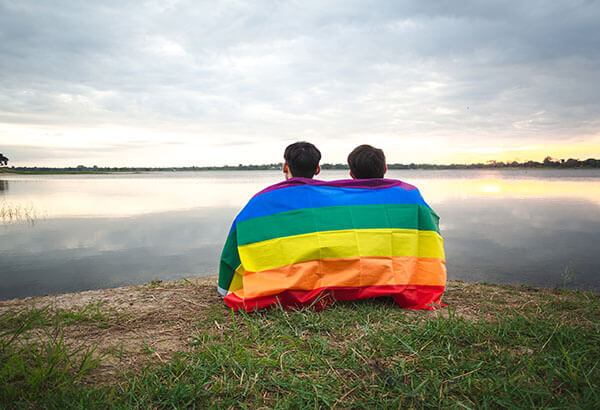 Although Pride marches all over the country have been cancelled, it's still Pride month (and it's particularly important this year to remember that Pride started as a riot). We are now five full years out from Obergefell legalizing same-sex marriage, so clearly all legal issues for LGBTQ families have been resolved, right?
As attorneys who specialize in LGBTQ issues are aware, federal recognition of same-sex marriage does not always translate into protection at the state level. If your clients are living in a state where same-sex parents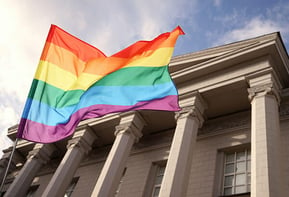 are recognized on a birth certificate, that's great. But that same couple on vacation may run into issues if there is an emergency requiring hospitalization. Families where one spouse is not a U.S. citizen face other obstacles to legal protection. As the legal landscape may be changing to allow medical providers to deny services to LGBTQ individuals based on 'sincerely held religious beliefs', it is critical that LGBTQ clients have fierce advocated in the legal community. So what are some of the key legal issues that you should discuss with your LGBTQ clients to best protect their families?
Protect the family before a child is born.
If your clients are using a sperm bank to build their families, the donor has already signed away any parental rights. But if a family is using a known sperm, egg, or embryo donor, then you should draft a contract memorializing what the parents and donor intend their relationship to be, including what type of contact (if any) the donor and children will have. These contracts are tricky since this type of family-building is not statutorily legislated, and in the case of a dispute between the parents and the donor, family courts may disregard them when ruling in the "best interests of the child" standard. However, a contract which reflects a comprehensive conversation between the parties (ideally, the donor will have their own attorney) is more likely to be upheld. Surrogacy, which is not legal in every state, will need its own set of contracts, reflecting considerations about who will pay medical costs, any lifestyle, dietary, and travel restrictions for the surrogate, decision making about pregnancy complications, and more. California attorneys should review Sperm & Egg Donor & Surrogacy Contracts in California for practical tips on these agreements, and for a broader overview, check out Navigating the Post-Obergefell Baby Boom.
Do a second parent adoption.
If both parents are not genetically related to the child, then a second parent adoption is indicated to protect the family unit. Birth certificates don't have the force of law in a parentage contest, whereas an adoption decree is a court order that must be recognized nationally and internationally. As long as there are no parties contesting the adoption, these are relatively straightforward, but the information your clients need to compile can be daunting (like the party's addresses for the last 28 years), and they will need to pay a social worker to do a home visit, the same as if they were adopting a child from outside of the family unit. New York attorneys should check out New York Second and Step Parent Adoption: An Overview.
Make sure Wills and other planning documents are in order.
Historically, the lack of legal recognition for same-sex couples created devastating consequences for families, especially as people aged. Partners being excluded from hospital rooms when a loved one was ill, getting evicted from their family homes, and losing custody of children were all common occurrences. Legal marriage has alleviated some of these issues, but not everyone wants to marry - and marriage can carry a financial penalty for some couples, especially in low income brackets, so workarounds like advanced healthcare directives are still very much needed, and estate planning attorneys must be knowledgeable about issues that LGBTQ individuals face. For example, traditional estate planning language such as "issue" "descendents" and "children" can be tricky for non-traditional families, so you want to make sure you are checking the definitions and defining your terms to be inclusive of your client's situation. Check out Updates on Estate Planning for Non-Traditional Families in the Trump Era for more practical tips on critical issues such as death planning, healthcare powers of attorney, and the importance of joint titling property. Advocating for the LGBT Aging Community is also a great program for attorneys with elderly clients, whether partnered or not.
Looking for more content on advising LGBTQ clients? Check out our 2020 LGBT Rights Law Event, and brush up on your client communication skills with A Primer on LGBT Terminology.
Related Content:
1. Immigration Issues for LGBT Individuals
2. Combating Elder Abuse in the LGBT Community
3. The Supremes Weigh In on Wedding Cakes: Three Key Takeaways from the SCOTUS Decision
This article was originally published on June 13, 2019