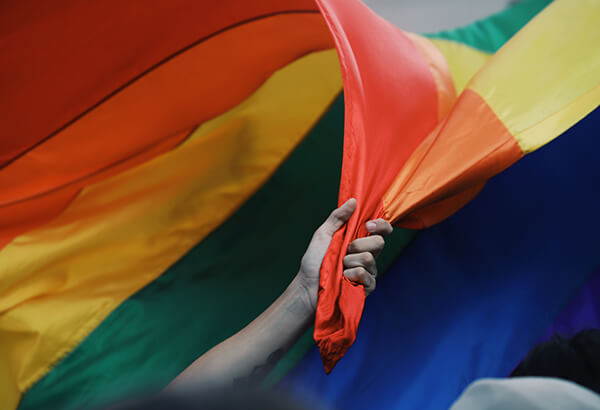 The legal landscape for the LGBTQ+ community is always changing. It is essential for lawyers to stay up-to-date on these topics. That's why we have compiled some key information below that will help you establish some baseline knowledge when it comes to LGBTQ+ law.
Five LGBTQ+ Legal Pioneers That You Should Know
The first step to learning about LGBTQ+ law is to understand the history behind it. Although LGBTQ+ rights have come a long way in the U.S., it was not long ago that being gay was criminalized in many states, and being an LGBTQ+ attorney was akin to career suicide. Even in a post-Bowers and post-Obergefell world, openly LGBTQ+ attorneys account for less than 3% of the profession. And while marriage equality is the law of the land, lawmakers in 2021 have already passed over 100 pieces of legislation preventing trans people from accessing healthcare, bathrooms, sports and more. There is a lot of work to be done, though we have made some progress along the way.
This progress would not have been possible without the tireless advocacy and efforts of the LGBTQ legal pioneers who advocated for fairness and equality in the U.S. and within the legal profession. Read about just a few of these trailblazing attorneys below:
Barbara Charline Jordan was an outsize figure in politics and the fight for civil rights. Her passion for politics ran in her family - her maternal grandfather was one of the last Black state representatives in Texas prior to mass disenfranchisement under Jim Crow, and her mother was known for her public speaking skills. In law school, she was a champion debater, winning against teams from Ivy League schools. She turned towards a political career after law school while working on the JFK presidential campaign, where she organized a successful get out the vote effort in Houston's Black communities. In 1966, Barbara became the first Black state senator in Texas since Reconstruction.
In 1972, she became the first woman to represent Texas in the House of Representatives, and the first Black congresswoman from the South. She was a fearless advocate for civil rights and was known for impassioned speeches that changed hearts and minds. Although she was not out publicly during her political career, she did have a long time domestic partner, Nancy Earl, and her work paved the way for the LGBTQ+ politicians who came after. She passed away in 1996.
From his early career as a trial lawyer with the DOJ and his advocacy for migrant workers in California to his tenure as New York City Commissioner of Human Rights, and the decades he spent as Executive Director of the Latino AIDS Commission, Dennis deLeon was a fierce advocate for justice who loved working in public service. In 1993, he made the brave decision to come out publicly as HIV positive, contributing to greater visibility for people with AIDS.
In his time with the NYC Human Rights Commission, he helped investigate and end discriminatory housing, employment, and healthcare policies. In his role with the Latino AIDS Commission, he helped create a library of Spanish language resources for people with AIDS, and was known for his successful coalition building with other communities of color fighting the AIDS crisis. He passed away in 2009.
Carrington Boggan was one of the founders, along with Bill Thom, of the critically important LGBTQ advocacy organization Lambda Legal - which was originally denied its application for incorporation because it was "neither benevolent nor charitable". As general counsel of the newly formed Lambda Legal and the first openly gay attorney to argue before the New York Court of Appeals, he filed an amicus curiae in the Matter of Kimball, a case that allowed an attorney who had previously been disbarred for being gay to be admitted to practice in New York.
He also won reinstatement for two Air Force and Navy veterans who had been discharged for being gay. Additionally, he successfully litigated a federal suit granting gay students the right to assemble on a state university campus, and he outlined some of his groundbreaking strategies in the law review article Securing Gay Rights through Constitutional Litigation. He passed away in 1992.
In her early career, before she became the first openly transgender judge in the U.S., Judge Phyllis Frye struggled to find employment. She became an attorney in 1981 and didn't start practicing full-time until 1986 when she took a case for a closeted, gay man in the military who received a DWI while walking out of a gay bar and wanted to keep it out of the newspaper. After that, she ran her own private practice, representing many members of the LGBTQ+ community.
In the 1990s, she started the International Conference on Transgender Law and Employment Policy, working with other trans lawyers and activists to write policies and strategize around their advocacy. Later in her career, she handled many name changes and discrimination claims for her trans clients. As a Judge in the municipal courts of Houston, Texas, she primarily handles traffic offenses, but the legacy of her fearless advocacy is felt all over the country.
Named by Out Magazine in 2009 as one of the 50 most influential LGBT people in the U.S., Urvashi Vaid has done amazing work advancing LGBTQ+ issues in politics for over three decades. While still in law school, she started the Boston Lesbian/Gay Political Alliance, an organization that interviews and vets political candidates and advocates for LGBTQ+ issues. Her career has taken her from the ACLU's National Prison Project to various positions with the National LGBTQ Task Force, to the Engaging Tradition Project at Columbia Law School's Center for Gender and Sexuality Law, and beyond. In 2012 she founded LPAC, the first lesbian Super PAC. She has written several books, including Virtual Equality: The Mainstreaming of Gay and Lesbian Liberation and Irresistible Revolution: Confronting Race, Class and the Assumptions of LGBT Politics.
Of course, these were just a few of the many brave attorneys who fought for the rights we have gained and paved the way for the work still to be done. To learn about the amazing work young LGBTQ+ attorneys are doing to change the world now, check out the LGBT Bar's annual 40 Best LGBTQ+ Lawyers Under 40 list.

Using Proper LGBTQ+ Terminology
For attorneys working with LGBTQ clients, it's a good time to brush up on your client communication skills, which might mean familiarizing yourself with wholly new terminology. It's essential to understand the terms that your client is using, as well as to recognize that usage of certain terms might differ depending on your client's particular background. For example, an aging LGBT client might find a particular word offensive while a younger LGBT client might use that same word freely (more on that below!)
Lawline's program, Advocating for the LGBT Aging Community, defines the phrases you're most likely to encounter when speaking with your client. Importantly, it also provides terms to avoid and cautions attorneys against making common mistakes. Here are some helpful tips to remember when you're speaking with your clients:
Gender Identity & Sexual Orientation
For example, someone who identifies as transgender may not identify as gay. If you're not familiar with these terms, refer to An Ally's Guide to Terminology or the Human Rights Campaign's Glossary of Terms. These are helpful resources that will guide you in your work.

Be Mindful of Generational Differences
As in any community, understand that you might encounter several generational differences within the LGBT community.
For example, be cautious with the use of the term "queer." Younger LGBT individuals often use this word as an empowerment tool. For aging LGBT clients, however, this word is laced with historical context and could be particularly harmful. "Homosexual" is another word that older clients might find offensive. While it seems like an innocent word now, older clients might associate this term with the time period when certain homosexual acts were criminalized and the term was used in a highly stigmatized way.

Additionally, many older clients grew up during a period when issues of sexual orientation or gender identity were not often discussed or recognized. Consequently, they might be unfamiliar with some of the terminology you're using. Additionally, some terms like "intersex" or "cisgender" have only recently entered the vernacular.
Listen To Your Client
If you're not sure what vocabulary is appropriate, politely ask your client what language they prefer. Most importantly, listen carefully when your client is speaking. Use the terms they feel comfortable with.
For more guidance on communicating with your LGBT client, the American Bar Association's "5 Tips on Best Representing LGBT Clients" is a useful resource, as are these Tips for Legal Advocates Working with Lesbian, Gay, Bisexual, & Transgender Clients. For additional information on issues facing the LGBT aging population, check out the treasure trove of resources that SAGE and the National Resource Center on LGBT Aging have to offer.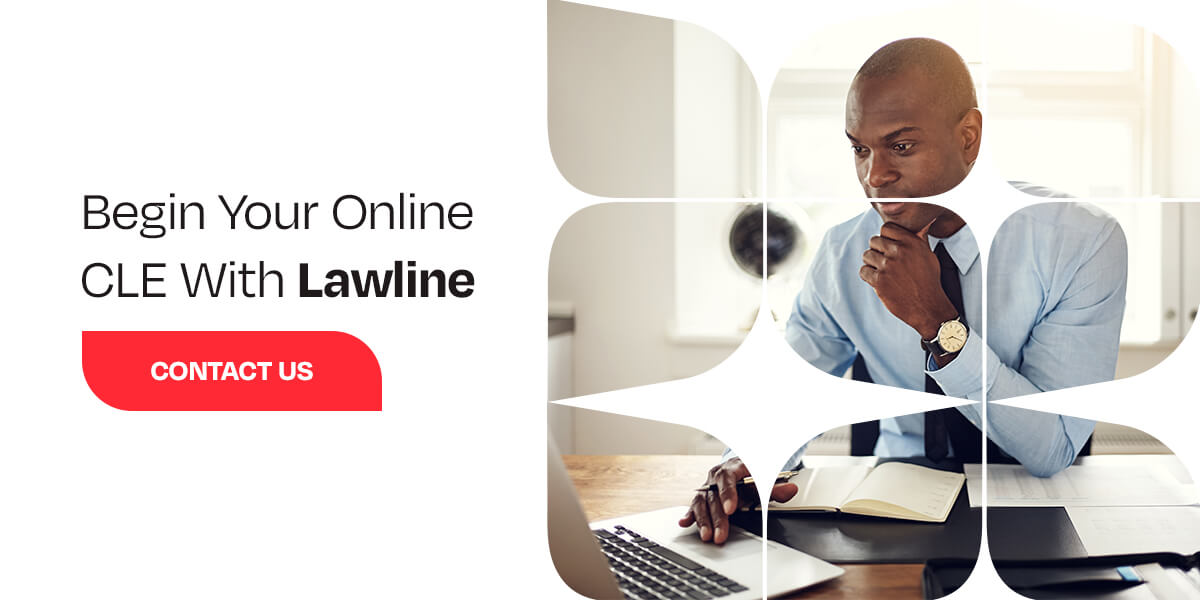 Common Legal Issues for LGBTQ+ Families
As attorneys who specialize in LGBTQ issues are aware, federal recognition of same-sex marriage does not always translate into protection at the state level. If your clients are living in a state where same-sex parents are recognized on a birth certificate, that's great. But that same couple on vacation may run into issues if there is an emergency requiring hospitalization. As the legal landscape changes, it is critical that LGBTQ clients have fierce advocates in the legal community. So what are some of the key legal issues that you should discuss with your LGBTQ clients to best protect their families?
Protect The Family Before a Child is Born
If your clients are using a sperm bank to build their families, the donor has already signed away any parental rights. But if a family is using a known sperm, egg, or embryo donor, then you should draft a contract memorializing what the parents and donor intend their relationship to be, including what type of contact (if any) the donor and children will have. These contracts are tricky since this type of family-building is not statutorily legislated, and in the case of a dispute between the parents and the donor, family courts may disregard them when ruling in the "best interests of the child" standard. However, a contract that reflects a comprehensive conversation between the parties (ideally, the donor will have their own attorney) is more likely to be upheld.
Surrogacy, which is not legal in every state, will need its own set of contracts, reflecting considerations about who will pay medical costs, any lifestyle, dietary, and travel restrictions for the surrogate, decision-making about pregnancy complications, and more. California attorneys should review Sperm & Egg Donor & Surrogacy Contracts in California for practical tips on these agreements, and for a broader overview, check out Navigating the Post-Obergefell Baby Boom.
Second Parent Adoptions
If both parents are not genetically related to the child, then a second-parent adoption is indicated to protect the family unit. Birth certificates don't have the force of law in a parentage contest, whereas an adoption decree is a court order that must be recognized nationally and internationally. As long as there are no parties contesting the adoption, these are relatively straightforward, but the information your clients need to compile can be daunting (like the party's addresses for the last 28 years), and they will need to pay a social worker to do a home visit, the same as if they were adopting a child from outside of the family unit. New York attorneys should check out New York Second and Step Parent Adoption: An Overview.
Ensure Wills Are In Order
Historically, the lack of legal recognition for same-sex couples created devastating consequences for families, especially as people aged. Partners being excluded from hospital rooms when a loved one was ill, getting evicted from their family homes, and losing custody of children were all common occurrences. Legal marriage has alleviated some of these issues, but not everyone wants to marry - and marriage can carry a financial penalty for some couples, especially in low-income brackets, so workarounds like advanced healthcare directives are still very much needed, and estate planning attorneys must be knowledgeable about issues that LGBTQ individuals face.
For example, traditional estate planning language such as "issue" "descendants" and "children" can be tricky for non-traditional families, so you want to make sure you are checking the definitions and defining your terms to be inclusive of your client's situation.
Further Your Legal Education With Lawline Courses
Interested in learning more strategies and tips for becoming a better lawyer? Lawline offers a wide assortment of informative continuing education courses that allow you to develop your expertise and take charge of your professional growth. Check out our programs covering more than 60 practice areas and sign up for a free trial today.
Last updated on July 12, 2023
Stay up to date: receive updates on new content, promotions, and more:
Related Content: