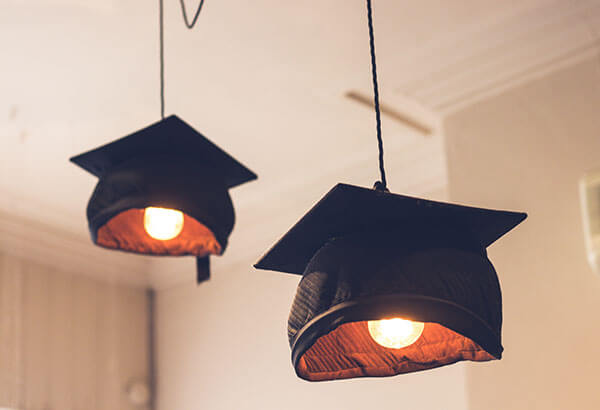 Congratulations to the law grads of 2020! In the next few weeks, law students all over the country will attend virtual graduations, listen to commencement speeches over Zoom, and finish their degrees without the traditional pomp and circumstance. They may be studying for the bar, or it may have been delayed for an unknown amount of time. In states like New York, where the July bar was cancelled, not everyone will be able to be accommodated in September, either. There has been some controversy over whether these law grads should be able to start practicing under these circumstances, as the ABA recommended, but one thing is clear: new attorneys entering the profession will face significant hurdles to establishing themselves.
Although the current crisis has already caused unemployment metrics unseen since the Great Depression, this is not the first recession to hit the legal profession, which means that law grads can turn to attorneys who graduated into similar circumstances for advice. As Lawline Faculty Pat Werschulz, put it: "I graduated in 2009 and things turned grim rapidly." So what should law grads be doing for their careers right now?
Before anything else, of course, Alissa Van Horn reminds law grads to set ground rules for applications: "Check the grammar and punctuation of your resume and cover letter. Review and edit your writing samples. Make sure you read the job posting and explicitly follow the directives for the application process. While waiting for a job, temp or offer freelance research and writing to law firms to stay sharp, earn money and develop relationships."
Focus on Current Events
Lisa Campo shares "I graduated in 2013 from law school. My advice is to take time to research the changes that the legal profession has had to make as a result of the economic situation. Some firms are still adapting - try to familiarize yourself with these changes and be prepared to show how you can help law firms navigate and implement them. Be familiar with new forms of technology, so you can help some of the more seasoned attorneys navigate new territories."
Similarly, Erica Minchella used the recession to shape her career path: "I found an area of law that focused on people who were in financial trouble. Every year since I have paid scrupulous attention to the economy to determine how to manage my practice. When the economy is good I focus on areas of law for people who want to buy things (real estate, businesses); when the economy is bad I focus on areas of law where people want to preserve and protect their assets (bankruptcy and estate planning). You don't need to know every area of law or be a general practitioner, but you do need more than one skill set. Conversely, Gary Chester recommends that you "Specialize, specialize, specialize - in less traveled areas (IP? Healthcare? Tax? Ethics?) - find the less popular specialties and become an expert. After that, you can branch out."
And Fran Griesing reminds us "it's important to think about the areas of the law that are growing despite an overall downturn. Learn about case law that is particularly relevant during this time. Seek assignments and opportunities to learn from those who are experts in these trending areas."
Do Pro Bono Work
Peggy Collen recommends doing pro bono work for legal experience, even if you may have to get a part time job in an unrelated field. Similarly, Susan French says "Take a lot of CLEs, volunteer to handle pro bono matters via phone. Keep the faith!" Linda Watson agrees: you should "absolutely volunteer with a legal aid group or clinic of your choosing. First, these clinics and organizations will be experiencing an unprecedented increase in people seeking their services and need the help. And it's great continued experience that keeps you sharp and relevant as you continue to search for that first job."
Traci Salami says "The most important thing is to stay busy - where you start is not necessarily where you will finish. In the event that you have to start outside of the legal field, you should consider CLE training, pro bono work, and building your network to stay current and on someone's radar in case a legal job becomes available. I graduated in 2012 from law school and used all of the above to land my position after the bar exam."
Be Persistent, Be Flexible, Be Creative
Pat Werschulz "sent at least 20 emails a day to prospective employers. Signed up with multiple employment agencies, including contract temporary work. Contacted every lawyer I knew, every lawyer anyone that someone in my family knew, lawyers from my old company, etc. Stay focused on the job hunt - that's your full time job. Anything else you are doing to make ends meet is not."
If you can be flexible about location, you will have an easier time finding opportunities, Patrick Stiehm advises. "You may have to move across the country, or practice in a rural area."
David Feldman suggests "Getting creative is key. Temporary lawyer firms, in-house opportunities, small firms, even answering ads for paralegals. Just getting in the door is key. And if you're bold enough, put out a shingle! There are lots of online resources that can help you develop practical skills that law school did not teach."
Francine Tone counsels working on a different kind of personal growth: "Start developing higher emotional intelligence - your people skills. I recommend you take the EQ-i 2.0 assessment (not a cheap knockoff you find online) to determine where your strengths and weaknesses lie. Your self-perception and self-expression will play critical roles in building relationships, expressing genuine empathy, problem-solving, and stress management."
"Be committed," says Jen Scharre, "but set up boundaries for yourself. The type of attorney and employee you are in the first years of your career will stick with you in terms of client and partner expectations. There's nothing wrong with checking in on the weekend or working when you have to, but you should be able to give yourself a break and disconnect."
Samantha Lee says "Be kind and be flexible. Your career might not start like you expected - all the more reason to be open to practicing in a different way, and to be building connections through kindness that might take you somewhere new later."
Finally, an optimistic reminder from Katy Young: "As a 2009 graduate, this is the second dip I've seen in my career. Things do turn around."
__________________________________________________________________
Are you a law school administrator looking to help your students and law grads stay on top of current events? Contact our Director of Content to learn more about providing course access to your students in need of externship hours or simply a competitive edge.
Related Content:
Helping Small Businesses Get Loans: Jan Garlitz Dishes About Her Career, the History of 504 Loans, and Sex-Segregated Career Placement Exams